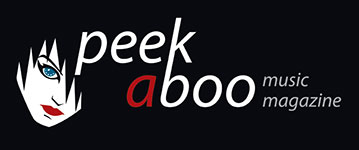 like this cd review
---
QUELQU'UN RAMASSE L'ARME DU CRIME
A Time For A Timing
Music
•
CD
Noise
[70/100]

Block Bunker Records
24/08/2011, Bernadette ALLAERT
---
Quelqu'un ramasse l'arme du crime is the title of a project of Gil Kockelmans.
Straight to the point: This is noise. Noise, both in the use of the instruments as well as the voice. I can hardly call the vocal pieces singing nor shouting or whispering – it all sounds a bit strange. The musician improvises and that result is: the project. Fine – but nothing more.
In the press release one tries to place this music into the broader perspective of free jazz and noise/blues. Yes - ?! Everything that does not evolve within established lines is easily called free jazz, while this musical style has its own regularity. But I understand what is meant. At least, I think I do.
What I find particularly special in those experiments is that the tracks have titles. The 13 tracks on the album (with only 30 minutes of music) have names. How does one invent: Blind clothes, Traque continentale,... I find this associative ability fascinating, but I miss the point. I know, not everything needs an intellectualised approach. Luckily! But this is a trip and I do not mean that pejoratively. It is (as said): noise, improvisation, association and (mainly) concept. And, if the latter is the case, I can, perfectly, live with it.
It will be clear that it's difficult for me to label this album. There is also little information available about this project. This forces us to focus on the core of the matter and to listen to the music.
On June 4 (2011) Gil Kockelmans was a guest at the performance of Jonathan De Winter in art gallery Sébastien Ricou in Brussels (see shared clip on this page). In such a context of an overall concept I can place and appreciate this music perfectly. If I can enjoy it listing to it on a CD, is another matter.
Bernadette ALLAERT
24/08/2011
---
Quelqu'un ramasse l'arme du crime is de titel van een project van Gil Kockelmans.
Meteen ter zake: dit is geluid. Geluid zowel wat betreft het gebruik van de instrumenten als de stem. De vocale stukken kan ik moeilijk zingen noemen maar ook geen roepen, fluisteren – het klinkt een beetje vreemd allemaal. De muzikant improviseert en dat resultaat is: het project. Prima – maar meer ook niet.
In de perstekst probeert men deze muziek een plaats te geven. Men spreekt over free jazz en noise / blues. Ja - ?! Alles wat niet meteen volgens een vast stramien verloopt wordt al gauw free jazz genoemd, terwijl deze muziekstijl toch zijn wetmatigheden kent. Maar ik begrijp wat bedoeld wordt. Tenminste, dat denk ik.
Wat ik bij dergelijke experimenten vooral bijzonder vind is dat men de tracks ook effectief een titel weet mee te geven. De 13 tracks op het album (met amper 30 minuten muziek) hebben namen. Hoe bedenkt men: Blind Clothes, Traque continentale, … Het is een associatief vermogen dat ik fascinerend vind, maar de essentie ontgaat mij. Ik weet het wel – niet alles hoeft op een doordacht intellectualistische manier benaderd te worden. Gelukkig maar! Maar dit is een trip. En dat bedoel ik niet pejoratief. Het is, zoals gezegd, geluid, improvisatie, associatie en (vooral) concept. En als dat laatste aanwezig is, dan kan ik daar prima mee leven.
Het zal duidelijk zijn dat ik moeite heb om dit geheel te benoemen. Over het project is ook weinig informatie te vinden. Dat dwingt ons om zich tot de kern van de zaak te beperken en om naar de muziek te luisteren.
Op 4 juni 2011 was Gil Kockelmans te gast bij een performance van Jonathan De Winter in galerie Sébastien Ricou in Brussel (zie gedeelde clip op deze pagina). In dergelijke context van een totaalconcept kan ik de muziek perfect plaatsen en appreciëren. Of ik er bij het beluisteren van een CD kan van genieten, is een andere zaak.
Bernadette ALLAERT
24/08/2011
---