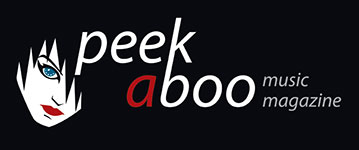 like this article review
---
RABIA SORDA @ AMPHI FESTIVAL
Köln, 25.07.2015
Article
Electro Rock
03/08/2015, Britta Tabrit
---
In the early afternoon it was time for the guys of Rabia Sorda to rock the Main Stage of Amphi Festival. Outside a storm was going on and what else can you expect from lead singer Erk Aicrag (Hocico) than bringing the storm inside the Lanxess Arena?!
After a short Intro, the band entered the stage: The well-known faces of Erk and guitarist Marcus and a third guy. Not on the drums, but as a keyboardist. It was Erk's brother Fabian who was supporting the band on stage that day. Performing like there's no tomorrow, Erk encouraged the crowd to sing, dance and jump with him. Songs like 'I'm Tragedy' and 'Deaf' made the audience go crazy together with the three musicians.
Unfortunately the keyboard stand wasn't in a Festival mood and collapsed several times in a row. During the new song 'Obey Me! (Promises Of Monsters) technical problems forced Erk to improvise as the music stopped entirely. Due to this, Fabian went berzerk and decided to destroy the keyboard step by step. Like it or not, but it surely was a unique sight during a Rabia Sorda show. The break wasn't a big deal for the empathetic frontman as well. Drinking wine and asking the crowd what they were drinking - receiving the answer 'Nothing!' made him feel sorry for his fans, so Erk threw the leftovers of the keyboard into the audience.
After this short interruption the show continued. Meanwhile the keyboard had to be replaced and Erk's microphone took some seconds off. But the guys finished the show in a professional way and with fun, action and passion.
After the last song Amarantha LaBlanche entered the stage, wearing a black latex suit and carrying a cake. It was Marcus' birthday and the crowd sang 'Happy Birthday'. Finally the girl followed Erk's suggestion to take the cake and beautify Marcus' face with it. Said and done! The rest of the cake went to the hungry fans.
I would say it was not an ordinary gig, not for the fans nor for the band, but at the end Rabia Sorda suprised with a mix of professionalism and the talent to act and react to the problems they had to face. Will be interesting to see the next shows this fall, which definitely will be full of surprises of all kinds!
Setlist:
1. Intro
2. I'm Tragedy
3. Die In Berlin
4. Out Of Control
5. Deaf
6. Obey Me! (Promises Of Monsters)
7. Eye M The Blacksheep
8. Abuse Me
9. Radio Paranoia
10. Indestructible
11. Hotel Suicide
Rabia Sorda on Facebook: www.facebook.com/rabiasordaofficial?fref=ts
Homepage: www.rabiasorda.com
Britta Tabrit
03/08/2015
---