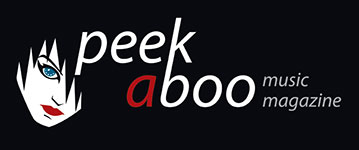 like this cd review
---
RABIA SORDA
Hotelsuicide
Music
•
CD
Dark Electro
•
Hellelectro
•
Industrial Rock
[92/100]

Out Of Line
06/01/2014, Filip VAN MUYLEM
---
You want to annoy your neighbors? Play this one at maximum volume! I did it the whole afternoon!
I love the sound of guns on the opening song, the nice side-effects, the melody and the vibe! Great voice too! 'Indestructible' sounds better than the last 5 albums of Marilyn Manson!
I love the aggressive and well worked out sound! For me it's very clear that Erk Aicrag knows his job and this new sound is going very well! So if he decides one day to call of Hocico: well, this one will survive and grow even bigger!
I love the guitars and the second voice on 'Turbulence', the vibe is great, just as the tempo and the energy! I'm sure that MM can go home and start wining, we have a bigger and better fish! 'Deaf' goes a bit more into the Hellectro direction and that's a nice direction too, however the nice Rock'n'Roll guitars are something new and very nice! It's clear that Erk is working out something new for our scene and I absolutely love it: great crossover! 'Abwesend' starts with a poppy sound until the voice comes in, but still the happy sound stays! It somehow makes me jump up and start dancing like a butterfly. This happy tune is so weird and I'm still wandering why I'm so happy after this song as there is also a lot of energy in it and Erk's voice also sounds a bit more human in it. A great song!
'Hotel Suicide' is a nice clubber, a real earworm too! Love once again the nice voice and the great mix and studio work! 'Dibujando el Veneno' is a wordless song and don't ask me what the title means, but this one is the only one I would skip. 'Eye Em the Blacksheep' is a great one, back to the first song, pretty addictive and pretty like Marilyn Manson and with the kind of lyrics that youngsters love! Somehow it reminds me of 'March of the pigs' from NIN (only the approach) and that is a great song! I also love the choir halfway the song, it's a great extra! 'Somewhere along the road' is almost a sing a long song with great Rock'n'Roll guitars! I can see the crowd go crazy on this one, even on the dance floor! Rabia Sorda is really an unpolished jewel, raw and hard hitting and I love it! I'm completely losing my head! I love the final a lot, too (great screaming and the tempo goes even a bit higher)! 'Marionette' is for the first a soft song where we hear another side of Erk's voice. This one even sounds very poppy and happy (try to get the lyrics). It's a nice prove that Erk can do anything and turn it into PURE GOLD!
'Abuse me' returns to the aggression with nice guitars (well balanced) and a nice voice (reworked and almost natural). I love the heat of this song! 'Killing words' plays in the same league, the one I love! Once again the guitars sound great, and I start to wander who plays them?! 'Noviembre arde' is already the last song, giving me a sad feeling. A strange song to end, with break beats a poppy sound and Spanish lyrics (sounds more like the soft side of Hocico). It's so sad that I nearly understand any Spanish... After listening to it a few times I start to like this one more and more; So give it some time...
This album is an absolute must have and it makes one thing clear: it's time to kick Marilyn Manson out of the swimming pool and let Rabia Sorda reign! Long live the new King!
New gigs:
RABIA SORDA + Gäste -> Live Frankfurt am Main!
23/1/2014:
https://www.facebook.com/events/1421974408032472/
And:
Paris, 25/3/2014, more info:
https://www.facebook.com/events/189385121259030/?ref_newsfeed_story_type=regular
Last one:
26/3/2014 at Bochum:
"OUT OF LINE WEEKENDER WARMUP" mit COMBICHRIST, RABIA SORDA und MISS CONSTRUCTION
More info:
https://www.facebook.com/events/271432606337403/
nice clip:
https://www.youtube.com/watch?v=FT_3qsRdOwo
Filip VAN MUYLEM
06/01/2014
---