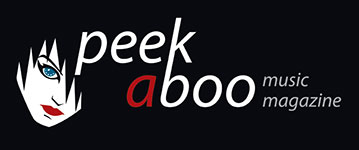 like this vinyl review
---
RADICAL BOYS/PJARO
Business, Commerce and the Internet
Music
•
Vinyl
Indie Rock
•
Post Punk
•
Post Rock
[80/100]

Tye Die Tapes
08/01/2016, William LIÉNARD
---
The British label Tie Dye Tapes releases a split lp 7" of two musical projects from Sheffield (UK). The two-man band Radical Boys has been making indie rock for three years, the three-man band Pjaro is mainly known for its ferocious live shows, its great musical precision and constantly evolving sound. Their joint album is called Business, Commerce and the Internet.
Summer Resort by Radical Boys is a punk/post-punk track. The pace is fast and horny, with great sounding electric guitars for the verses and a much louder and more abrasive guitar sound for the chorus. Musically it is a good track and the change in tempo halfway tells us that there is more going on than the usual straight-to-the-point approach. Nearly One begins with the tin-like sound of an acoustic guitar, pumping but tight percussion and the track keeps a similar pace as Summer Resort, although it sounds a lot more dangerous, with louder and more intense vocals. Two great tracks.
Foie Gras by Pjaro has a similar fast pace, but a fuller sound than the two former tracks because of the loud and nervous guitars and the exploding vocals. Halfway, the guitars sound more melodic and the vocals sound like an innocent ballad, but once the wall of guitars is raised to the level of noise, a chaotic finale follows. So Sweet and Smelling of Nutmeg starts quietly with resounding and reverberating guitars, but shortly afterwards the noise takes the lead again. The vocals are sung in duet or rather shouted, but that fits perfectly with the atmosphere of this post-punk/rock song: dangerous, menacing and loud.
Despite the good economic data, not everyone benefits from the improved situation in Britain and that leads to new forms of political agitation and a return to a musical language that has proven to be very effective. Earlier we have introduced the band Shopping on this website,
but much more post-punk and punk rock bands are working in this genre. If you feel related, then this album by Radical Boys/Pjaro is definitely a good choice.
Tracklisting:
1. Radical Boy - Summer Resort
2. Radical Boy - Nearly Men
3. Pjaro - Foie Gras
4. Pjaro - So Sweet and Smelling of Nutmeg

https://pjaroscps.bandcamp.com/
https://radicalboy.bandcamp.com/
https://tyedietapes.bandcamp.com/album/split-7
William LIÉNARD
08/01/2016
---
Het Britse label Tye Die Tapes brengt een split-lp 7" uit van twee bands uit Sheffield (UK) waarvan veel wordt verwacht. De tweemansformatie Radical Boys maakt sinds drie jaar muziek die je als indierock zou kunnen bestempelen, de driemansformatie Pjaro staat in geboortestad Sheffield vooral bekend wegens de woeste liveshows, de grote muzikale precisie en het voortdurend evoluerend geluid. We stellen Business, Commerce and the Internet graag aan u voor.
Summer Resort van Radical Boys is een track die de labels postpunk/punkrock verdient. Het tempo is snel en hitsig, met goed klinkende elektrische gitaren voor de strofe en een veel luider en schurender gitaargeluid voor het refrein. Muzikaal zit het helemaal goed en de tempowisseling halfweg maakt ons duidelijk dat er meer aan de hand is dan de gebruikelijke recht-toe-recht-aan-aanpak. Nearly Men begint met het ketelachtig geluid van een akoestische gitaar, pompende maar strakke percussie en houdt een gelijksoortig tempo aan als Summer Resort, maar de track klinkt een flink stuk gevaarlijker, met vocalen die ook luider en heftiger gezongen worden. Twee prima tracks.
In Foie Gras kiest Pjaro voor een gelijksoortig hoog tempo, maar het geluid klinkt voller dan In de beide tracks van Radical Boys als gevolg van luider en zenuwachtiger gitaargeluid en vocalen die flink door de geluidsboxen geramd worden. Halfweg is er sprake van een tempovertraging, klinken de gitaren plots melodischer en de vocalen als die in een onschuldige ballade, maar meteen wordt de muur van gitaargeluid weer opgetrokken voor een luidruchtige en chaotische finale die trouwens wat elektronoise bevat. So Sweet and Smelling of Nutmeg gaat rustiger van start met welluidende en galmende gitaren, maar kort nadien barst de herrie los en wordt er flink gerockt. De vocalen worden in duet gezongen of eerder een beetje geroepen, maar dat past precies in de sfeer van deze postpunk-/rocksong: gevaarlijk, dreigend en luid.
Ondanks de goede economische cijfers, profiteert niet iedereen in Groot-Brittannië van de verbeterde situatie en dat leidt tot nieuwe vormen van politieke agitatie en doet jonge bands teruggrijpen naar een muzikale taal die al eerder haar doelmatigheid heeft bewezen. Eerder stelden we u Shopping voor, maar postpunk- en punkrockbands schieten in Engeland opnieuw als paddenstoelen uit de grond. Als u daar enige affiniteit mee hebt, dan is dit album van Radical Boys/Pjaro beslist een goede keuze.
William LIÉNARD
08/01/2016
---