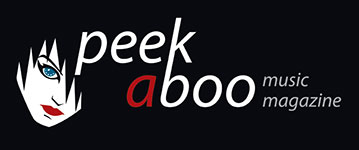 like this movie classics review
---
RAHID NUGMANOV
The Needle
Movie
•
Movie classics
Arthouse
•
Drama
[68/100]

Moskwood Media
06/05/2014, Didier BECU
---
These days it's rather hard to say something about Russia without sounding negative. Whatever your opinion is, you can't deny the fact that they're giants if it comes to filmmaking. Over here a movie like The Needle probably won't be one week in the theatres, but in Russia it became a huge success. The real reason for that is of course the leading role of Viktor Tsoy who can be easily considered as the Ian Curtis of Russia. For some strange reasons I always compared the music of his band Kino with the one by Minimal Compact, but in Russia he's especially loved for his romantic lyrics. When he crashed with his car at a tree his cult status only got bigger. So far it was difficult to find The Needle on the European market, but since shortly Moskwood Media released this classic.


I probably won't be the first who'll confess it, but at the end I admit that there were many things I didn't understand. What I do know though is that The Needle feels like a smash in the face. There's nothing much going on in this drama, but director Rashid Nugmanov creates such a desperate view from Russia after the Glasnost that it will touch the viewer. The poetry from Andrei Tarkovsky is still around, there's only no solution in sight. The slogans are these days nothing but lines in a forgotten history book. For Dina (Marina Smirnova) it's all too much as she seeks release in taking drugs. Dina can't live without them. When her friend Moro (Victor Tsoy) finds out that once again she has taken morphine, he decides to move to the Aral-lake. This lake used to be one of the greatest in the world, but due to an ecologic disaster it has turned out to be a desert of salt in where you can only find old ships. A desperate area, but a perfect place for Moro to find back his inner self.


The Needle is of course not the kind of movie you will watch with a bag of popcorn in your hand, even if this is always possible! The world has no future, all what's left is the hunger for self destruction. The poetry of Viktor Tsoy shows that he's longing for a better world, but you simply can't erase reality. You don't have to know anything about Russian history to taste this piece of art. The human desire to escape to a dream world is a universal one and it doesn't even matter if you don't understand it all. Apart from its technical faults, the movie doesn't look dated and is similar to the works of that other enfant terrible from the 80's: Derek Jarman.
The Needle is now out on DVD on Moskwood Media.
Didier BECU
06/05/2014
---
Het blijven rare jongens, die Russen. Je kan er hun van beschuldigen dat ze zonder pardon een of ander landsdeel annexeren, maar op filmvlak blijven het toch onverwoestbare kanjers. Bij ons zou een film als The Needle het in de arthousecircuits nauwelijks een week uitzingen, maar in Rusland werd de film een gigantisch succes. De echte reden daarvan is natuurlijk hoofdrolspeler Viktor Tsoy die je gerust de Ian Curtis van Rusland kan noemen. Om bizarre redenen heb ik zijn band Kino altijd als het Russische antwoord op Minimal Compact beschouwd. De postpunk van Kino was vooral geliefd wegens de romantische teksten. Door met zijn auto tegen een boom aan te rijden verhoogde Tsoy zijn cultstatus. In onze contreien is Kino nauwelijks bekend. Daardoor werd The Needle één van de grootste cultfilms uit Oost-Europa, maar in de Benelux is er wellicht geen kat die van het bestaan van deze film afweet. Tot voor kort was The Needle niet eens hier te verkrijgen, maar nu is er gelukkig een release van Moskwood Media op de markt.

Ik zal wellicht niet de enige zijn die na afloopt toegeeft dat hij maar weinig van de woorden heeft begrepen, feit is wel dat The Needle een mokerslag van jewelste is. Niet dat er veel gebeurt in dit arthousedrama, alleen schept regisseur Rashid Nugmanov zo'n nihilistisch beeld van de Sovjet-Unie na de glasnost dat geen kijker er na afloop goed van wordt. De poëzie van pakweg Andrei Tarkovsky is gebleven, alleen lijkt alles uitzichtloos. De economie ligt plat, de idealen van vroeger zijn inhoudsloze slogans die niet meer zijn dan een regel in een geschiedenisboek. Reden genoeg voor Dina (Marina Smirnova) om haar soelaas in drugs te gaan zoeken. Dina kan geen seconde zonder de genotsmiddelen, maar haar vriend Moro (Victor Tsoy) probeert haar te redden. Wanneer Moro nog maar eens ontdekt dat ze een dosis morfine in haar lijf heeft gespoten, neemt hij haar mee naar het Aralmeer: één van de grootste meren ter wereld die nu bijna volledig is uitgedroogd en een zoutwoestijn is geworden. Een desolaat landschap waar je alleen maar verroeste schepen vindt, maar voor Moro is het een plek om tot bezinning te komen.

The Needle is natuurlijk niet het soort film dat je bekijkt met een zak popcorn op de schoot, alhoewel dat kan. Rashid Nugmanov gebruikt film om de maatschappij een slag in het gezicht te verkopen. De wereld is om zeep, het enige wat overblijft is de drang naar zelfdestructie. De poëtische woorden van Viktor Tsoy doen wel vermoeden dat hij hoopt op beter, alleen is de realiteit niet uit te wissen. Het is helemaal niet nodig om op de hoogte te zijn van de Russische geschiedenis om dit verhaal te vatten. Het relaas van mensen die vluchten in hun eigen droomwereldje is universeel, of we het snappen of niet doet er zelfs niet toe. Als je de technische kwaliteit niet meerekent dan oogt The Needle geenszins gedateerd en toont heel wat gelijkenissen met dat ander enfant terrible uit de jaren 80: Derek Jarman.
The Needle is een film die veel inspanningen vergt. Zelfs al pijnig je hersenen zal je nooit kunnen doordringen tot het vreemde wereldje van regisseur Rashid Nugmanov. Dat is niet echt nodig, weltschmerz valt immers nooit volledig te begrijpen. The Needle is verbluffende cinema die tot op het bot gaat, en soms doet dat pijn
Didier BECU
06/05/2014
---
---