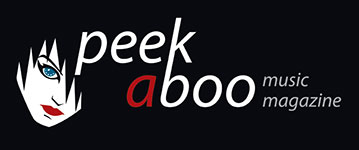 like this movie review
---
RAMIN BAHRANI
At any Price
Movie
Drama
[55/100]

Imagine Films
11/07/2014, Didier BECU
---
There's nothing romantic about being a farmer. That's in fact how you can describe At Any Price in a nutshell, the newest offering by arthouse director Ramin Bahrani. A farmer is no longer an idealist who becomes one with nature, but someone who has to follow all the strict rules that are set by major mother companies. That's especially the case in America where most of the products are genetically modified.


Henry Whipple (Dennis Quaid) is such a man. He's not a saint. Not only he betrays his loyal wife Irene (Kim Dickens), but also neglects all restrictions. He doesn't care that much, after all he succeeds in getting his family an own company! His biggest fear is his rebellious son Dean (the teenage star Zac Efron who we see more and more in better productions). The young guy isn't keen on following his father's footsteps, and dreams about a career in car racing. Somewhere in between there's also place left for Cadence (Maika Monroe): Dean's girlfriend.


It certainly isn't by coincidence that the main character is named Dean. Just like in the classic from Nicholas Ray (Rebel Without A Cause) we follow a young man who refuses to become like his dad. His father tries to bring him to other ideas, but understands it. After all Henry is aware of the fact that he's nothing but a slave himself.


Ramin Bahrani never hides his admiration for the great classics of the 60's. At some time he had doubts to name his head character Paul Newman, but at the end of the day he simply chooses Dean. So far Zac Efron was the handsome guy from teenage flicks like 17 Again or The Lucky One, but currently you see him in better productions like Parkland or the very underrated The Paperboy. These days Dennis Quaid has to convince no one that he's a brilliant actor. The revelation from this movie though is a lady named Maika Monroe. A pretty woman who can act. But then again, that's quite normal with a name as such, not?


At Any Price is a little, but nice movie that's available on Imagine. Deserves definitely a change!
Didier BECU
11/07/2014
---
Er is niets romantisch aan de boerenstiel. Zo zou je At Any Price, de nieuwste prent van arthouseregisseur Ramin Bahrani kort kunnen samenvatten. De landbouwer is al lang niet meer de idealist van vroeger die zich één voelt met de natuur. Door de keiharde economische wetten is hij verplicht om zich aan de strikte regels van de grote landbouwbedrijven te houden, zeker in Amerika waar de meeste gewassen genetisch gemodificeerd zijn. Henry Whipple (Dennis Quaid) is een schuinsmarcheerder op alle mogelijke fronten. Niet alleen lapt hij de bedrijfsregels aan zijn laars, ook bedriegt hij om de haverklap zijn trouwe echtgenote Irene (Kim Dickens). Het kan de boer allemaal maar weinig schelen, hij is immers degene die ervoor gezorgd heeft dat zijn gezin aan het hoofd van een familiebedrijf staat. Zijn grootste zorg is evenwel zijn rebelse zoon Dean (tienerster Zac Efron die we tegenwoordig meer en meer in betere films aan het werk zien). De jongeling heeft maar weinig zin om de rest van zijn leven zaadjes te planten en hoopt op een carrière als racepiloot. Daartussen loopt ook nog Cadence (Maika Monroe) als Deans liefje rond die toeziet hoe haar vriendje zijn toekomst te grabbel gooit.


Het is helemaal geen toeval dat het hoofdpersonage de naam Dean draagt. Net als in de klassieker van Nicholas Ray volgen we een jonge kerel die weigert om zich bij de wetten en regeltjes van palief neer te leggen. Ook al protesteert hij heftig kan zijn vader het allemaal best begrijpen, want ondanks het feit dat Henry zich dag in dag uit voor het bedrijf inspant snapt hij ook wel dat hij niet meer dan een slaafje is.


Ramin Bahrani steekt zijn bewondering voor de grote Amerikaanse cinema uit de jaren 60 niet onder stoelen of banken. Eventjes heeft hij zelfs getwijfeld om zijn hoofdpersonage gewoon Paul Newman te noemen, maar hij hield het uiteindelijk gewoon op Dean. Zac Efron is tot nu toe wel nog steeds het knappe snoetje van ondingen als 17 Again en The Lucky One geweest, maar tegenwoordig vind je hem ook in betere producties als Parkland of de ondergewaardeerde The Paperboy. Dennis Quaid moet ondertussen niemand meer van zijn kunnen overtuigen, toch is de revelatie van deze prent zonder meer Maika Monroe. Een knappe meid die behoorlijk kan acteren, maar wat wil je met zo'n naam?


At Any Price is een kleine, maar fijne film die vanaf nu door Imagine op dvd verkrijgbaar is. Een kans geven!
Didier BECU
11/07/2014
---
---