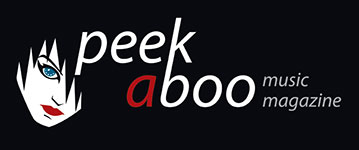 like this documentary review
---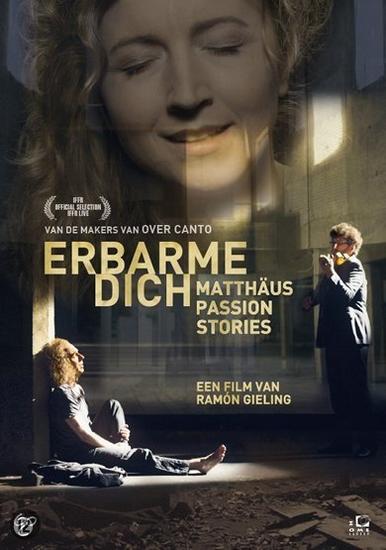 RAMÓN GIELING
Erbarme Dich – Matthäus Passion Stories
Movie
•
Documentary
Documentary
[80/100]

Homescreen
02/04/2015, William LIÉNARD
---
God owes everything to Bach. It is one of the intertitles in the documentary Erbarme Dich -Matthäus Passion Stories by director Ramón Gieling (Over Canto, 2011), a film in which people of all kinds talk about the influence of the Bach aria on their lives and the choices they have ever made. Of course, Gieling takes an atheistic position with such a title, but it is meant ironically, and perhaps there is even a grain of truth in his statement, because while churches are empty, concerts of music by JS Bach are usually sold out in a few hours, as if he were a successful rock icon, and what Bach has to offer in his music, is merely for the honor of God.
Erbarme Dich is an aria from Bach's St. Matthew Passion, in which the suffering of Christ is given a central place. Not only Protestants can understand the St. Matthew Passion, Gieling said during a colloquium at the IFFR (International Film Festival of Rotterdam), the passion is primarily music, and music is humanity itself. Therefore Erbarme Dich - Matthew Passion Stories is a confrontation between humans and the music of Bach, whereby that particular aria gets all the attention, because it is not only one of the strongest and most intense fragments of the passion, it is also the part in which human suffering comes into play, and by extension all forms of suffering, says the director, and much less the history of persecuted Christianity.
For the staging the director has appealed to the Dutch Bach Choir and Orchestra, conducted by Pieter Jan Leusink. They perform some pieces of the St. Matthew Passion in an old church building and members of the Amsterdam homeless street choir The Street Vowels act as public, because they have excerpts of the Matthew on their repertoire and are therefore familiar with the score. The production design of the film is at times very stylized, and Gieling uses film clips (from Pasolini's La Ricotta, 1962), and even black-and-white images of cruise missile strikes in Afghanistan to upholster his movie. The staging of the last supper and the Calvary (with members of the homeless choir) are wonderful, and the Italian dancer Empio Greco brings excerpts from his very special version of the St. Matthew Passion.
The heart of the documentary, however, is formed by the testimonies, all of which are in one way or another related to the Erbarme Dich, to the St. Matthew Passion or to the work of JS Bach. They are very intense and confrontational in some cases, such as the story of a middle-aged woman who tells the story of her mother, who shortly after the war renounced an abortion after a performance of the St. Matthew Passion and especially the Erbarme dich. She had the pills in her bag already to drive off the fetus, she says, but she didn't swallow them and I'm proof of that. You would be grateful to Bach for less. Dutch writer Enquist lost her daughter and she got her courage in life back through writing, but also through Bach's Goldberg Variations, which she regularly played on the piano. They ask such a high concentration of the pianist, that one forgets the problems for a while, she says, and that is therapeutic.
Conductor Pieter Jan Leusink has staged the St. Matthew Passion more than 300 times, and at the beginning of his career he was confronted with a very conservative father, who thought that such a religious work should not be performed in a theater. For years it was a stumbling stone in the father-son relationship, and only got a solution over time. And American opera director Peter Sellars talks about the comforting power of the St. Matthew Passion and the Erbarme Dich, because weeping as the direct result of repentance, he says, has a positive impact on the individual.

May be too difficult for the average classical music fan as a result of the busy staging by director Ramón Gieling, but Erbarme Dich - Matthew Passion Stories is a stunning documentary.

Erbarme Dich – Matthäus Passion Stories
Ramón Gieling
Documentary/Documentaire
Netherlands/Nederland, 2015
99 min. – 1.85.1 PAL – Dutch/Nederlands/some English/Engels DD 5.1
Subtitles/Ondertitels: -
Extra: Original Trailer & Other Trailers
William LIÉNARD
02/04/2015
---
God heeft alles te danken aan Bach. Het is één van de tussentitels in de documentaire Erbarme Dich – Matthäus Passion Stories van regisseur Ramón Gieling (Over Canto, 2011), een film waarin mensen van allerlei slag vertellen over de invloed de aria uit de titel op hun leven en op de keuzes die ze ooit hebben gemaakt. Gieling neemt met een dergelijke titel uiteraard een atheïstisch standpunt in, maar het is ironisch bedoeld en misschien zit er zelfs een grond van waarheid in z'n bewering, want terwijl de kerken leeglopen, zijn concerten met muziek van J.S. Bach meteen uitverkocht, alsof het een optreden van een succesvol rockicoon betrof, en wat Bach te bieden heeft is louter ter ere van God geschreven en gecomponeerd.
Erbarme Dich is een aria uit Bachs Mattheuspassie, waarin het lijdensverhaal centraal staat. Het is niet zo dat alleen protestanten de Mattheus kunnen begrijpen, meende Gieling tijdens een colloquium op het IFFR (Internationaal Film Festival van Rotterdam), de passie is in de eerste plaats muziek, en muziek is de mensheid zelve. Derhalve wordt Erbarme Dich – Matthäus Passion Stories een confrontatie tussen mensen en de muziek van Bach, waarbij die ene aria alle aandacht krijgt, want ze behoort niet alleen tot de sterkste en meest intense fragmenten uit de passie, ze is ook het onderdeel waarin het menselijk lijden aan bod komt, en bij uitbreiding alle mogelijke vormen van lijden, aldus de regisseur, en veel minder de geschiedenis van het vervolgde christendom.
Voor de enscenering is een beroep gedaan op het Nederlands Bachkoor en Orkest, dat onder leiding van dirigent Pieter Jan Leusink een aantal stukken uit de Mattheuspassie opvoert in een oud kerkgebouw met als publiek de leden van het Amsterdamse daklozenkoor De Straatklinkers, dat fragmenten uit de Mattheuspassie op z'n repertoire heeft en dus bekend is met de partituur. De aankleding van de film is bij momenten zeer erg gestileerd en er wordt niet alleen gebruik gemaakt van wat het decor te bieden heeft, maar Gieling last ook filmfragmenten in (uit Pasolini's La Ricotta uit 1962), en zelfs zwart-witopnamen van kruisraketinslagen in Afghanistan. Wondermooi is de enscenering van het laatste avondmaal en de calvarieberg (met de leden van het daklozenkoor), terwijl de Italiaanse danser Empio Greco fragmenten brengt uit zijn zeer aparte versie van de Mattheuspassie.
Het hart van de documentaire wordt evenwel gevormd door de getuigenissen, die allemaal op de een of andere manier verband houden met het Erbarme Dich, met de Mattheuspassie of met het werk van J.S. Bach, en die in sommige gevallen heel intens en confronterend zijn, zoals het verhaal van een vrouw van middelbare leeftijd die vertelt dat haar moeder kort na de oorlog afzag van een abortus na een uitvoering van de Mattheuspassie en de gevoelens die werden opgeroepen door het Erbarme Dich. Ze heeft de pillen om de vrucht af te drijven achteraf niet ingenomen, zegt ze, en ik ben daar het bewijs van. Je zou Bach voor minder dankbaar zijn, zoals bijv. schrijfster Enquist die na de dood van haar dochter weer moed vatte via haar schrijfwerk, maar ook via de Goldberg Variaties van Bach, die ze regelmatig op de piano speelde. Ze vragen een dermate hoge concentratie van de pianist, dat die z'n problemen voor een tijdje vergeet, zegt ze, en dat werkt therapeutisch.
Dirigent Pieter Jan Leusink, die de Mattheuspassie ondertussen meer dan 300 keer heeft gedirigeerd, werd in het begin van z'n carrière geconfronteerd met een zeer conservatieve vader die meende dat een dergelijk religieuswerk niet in een theater thuishoort. Het bleef jarenlang één van de struikelstenen in de vader-zoonrelatie, en kreeg pas na verloop van tijd een oplossing. En de Amerikaanse operaregisseur Peter Sellars praat over de troostende kracht van de Mattheus en het Erbarme Dich, want wenen als het directe resultaat van berouw, heeft een positieve impact op het individu, meent hij.
Misschien net iets te moeilijk voor de gemiddelde klassiekemuziekliefhebber als gevolg van de wat drukke enscenering van regisseur Ramón Gieling, maar Erbarme Dich – Matthäus Passion Stories is wel een bloedmooie documentaire.
William LIÉNARD
02/04/2015
---
---