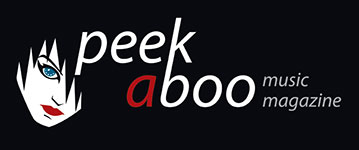 like this movie review
---
RAPHAEL FRYDMAN
N'importe qui
Movie
Comedy
[60/100]

Lumičre
28/02/2015, Didier BECU
---
If you do not live in France, you have probably never heard of Rémi Gaillard, but you certainly have seen one of his jokes on the net, as he is indeed an immensely popular star on YouTube. Do not think we exaggerate, because anyone who can say that his films are viewed half a billion times, can call himself a star. But not everyone is his friend, some simply start gagging when they hear his name, simply because Gaillard never succeeds in drawing the line of good taste (if that ever existed!).
The intent of Gaillard is to shock his fellow man, or even to make him downright ridiculous. Gaillard also doesn't care about the law, and the victim may as well be an elderly lady as a stern policeman. In short: Rémi Gaillard dares everything. When viewing the many internetj okes that have been compiled in his feature film, you ask yourself how many times this Frenchman has been beaten while performing his actions, because he goes very far!
A small selection of the wide range: he dresses up as ibex and overthrows a chemical toilet (while someone is at it!); after someone polished his car in the car wash, he sheds a giant turd, disguised as a pigeon. Or how about the fact that he disguises himself as Michael Myers from Halloween and hunts unsuspecting people in the underground garage? We could fill pages with his daring antics. These jokes are the only reason why you should see N'importe Qui, because the mockumentary itself is rather annoying. But do not worry, for 70 minutes long you will laugh more than once. You can hardly call N'importe Qui a movie, but it is hilarious nonetheless.
N'importe Qui is now out on DVD through Lumière.
Didier BECU
28/02/2015
---
Als je niet in Frankrijk woont, heb je waarschijnlijk nog nooit van Rémi Gaillard gehoord, maar beslist wel één van zijn filmpjes op het net gezien. Gaillard is immers een immens populaire ster op YouTube. Denk maar niet dat we overdrijven, want wie kan zeggen dat zijn films anderhalf miljard keer zijn bekeken mag zich gerust een vedette noemen. Het zijn echter niet allemaal vrienden, sommigen kokhalzen gewoonweg als ze zijn naam horen, want Gaillard slaagt er nooit in om de grens van de goede smaak (als die al bestaat!) te trekken.
De bedoeling van Gaillard is om zijn medemens te kakken te zetten, hem te choqueren en hem zelfs ronduit belachelijk te maken. Gaillard heeft ook lak aan de wet, zijn slachtoffer kan evengoed een bejaarde dame als een strenge politieman zijn. Kortom: Rémi Gaillard durft alles. Bij het bekijken van de vele filmpjes die in zijn langspeelfilm zijn gecompileerd, vraag je je luidop af hoeveel keer deze Fransoos tijdens het uitvoeren van zijn kwastreken een peer op zijn bakkes heeft gekregen, want de man gaat zeer ver!
Een kleine greep uit het ruime aanbod: zich verkleden als steenbok en het chemische toilet (waarop een arbeider zit!) omvergooien; nadat iemand zijn auto in de carwash heeft opgepoetst, als gigantische duif een al even gigantische drol op de auto gooien. Of wat dacht je van het feit dat hij zich als Michael Myers uit Halloween verkleedt en nietsvermoedende mensen in een ondergrondse garage de stuipen op het lijf jaagt? Neen, we kunnen pagina's vullen met zijn gedurfde fratsen en die zijn eerlijkheidshalve ronduit dolkomisch. Dat is dan ook de enige reden waarom je N'importe Qui zou bekijken, want de mockumentary die als geraamte dienst doet, is ronduit slecht, zelfs vervelend. Maar niet getreurd, gedurende 70 minuten zul je meer dan eens schaterlachen. Je kan N'importe Qui nauwelijks een film noemen, maar hilarisch is hij wel.
N'importe Qui is nu uit op dvd via Lumière.
Didier BECU
28/02/2015
---
---