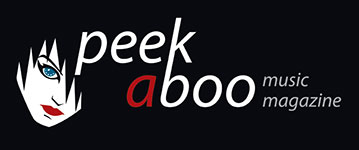 like this cd review
---
RED SUN REVIVAL
Identities
Music
•
CD
Gothic Rock
[85/100]

Echozone
27/05/2015, Wim GUILLEMYN
---
Guitars, atmospheric keys, electric violin and a throbbing bass. These are the elements with which this alternative gothic rock band from London makes music. Vicalist Rob Leyton reminds me a little of Richard Butler of the Psychedelic Furs. Rob was member of 'The Voices of Masada' and he also plays guitar with the band 'Adoration'. Besides, he was also session musician for 'Nosferatu' and 'The Eden House'.
On 'Premonition' we hear some nice synth sounds and on 'Echoes' some pretty guitar work : well-constructed songs. All elements for gothic rock are present: the throbbing bass, the sound of the guitar, the keys and strings that enhance the emo in the music. Much attention for melody and harmony and also nice artwork.
Beside 'Aeon Sable' we don' t hear much gothic rock these days. Mostly, it comes from (German) bands such as Blutengel, that use an (over) dose of pathos and schlager-like choruses. This band makes solid gothrock (like The Mission, The Fields, etc.) on an album that is good from start to fiinish. And for once with a singer who doesn't sound like Andrew Eldritch.
Most songs last around five minutes but you never have the feeling that they last to long.
They already released an album (Running From The Dawn, 2012) and an EP (Embers, 2014). Urgent time to discover this one as well.
Wim GUILLEMYN
27/05/2015
---
Gitaren, atmosferische keys, electrische viool en een ronkende bas. Dat zijn de elementen van deze alternative gothicrockband uit London. Rob Leyton, die de vocals voor zijn rekening neemt, doet mij soms een beetje denken aan Richard Butler van The Psychedelic Furs. Rob was bandlid van 'The Voices of Masada' en speelt ook nog gitaar bij 'Adoration'. Daarnaast heeft hij ook als sessiemuzikant gitaar gespeeld bij Nosferatu en The Eden House.
In opener 'Premonition' zitten enkele aardige synths en op 'Echoes' krijgen we mooi gitaarwerk. Het valt op dat we hier stuk voor stuk mooi opgebouwde songs horen. Alle elementen van een gothicrockalbum zijn aanwezig: de ronkende baslijnen, de sound van de gitaar, de keys en strijkers die emo in de songs versterken. Daarnaast aandacht voor melodie en harmonie. Tevens is het album voorzien van mooi artwork.
Veel nieuwe gothicrock, behalve van Aeon Sable, krijgen we tegenwoordig niet meer over de vloer. Meestal zijn het (Duitse) bands zoals bv. Blutengel die het van een ( over)dosis pathos en schlagereske refreinen moeten hebben. Deze band is nog een oerdegelijke gothrocker (zoals The Mission, The Fields, etc.) die er met 'Identities' staat van begin tot einde met een zanger die bewijst dat je geen Andrew Eldritch hoeft te zijn om mooi gothic te klinken.
De meeste nummers klokken af omstreeks vijf minuten, maar nergens heb je het gevoel dat ze te lang zijn.
Ze hebben al een album (Running From The Dawn, 2012 ) en een ep (Embers, 2014) uitgebracht. Dringend tijd om deze ook eens te ontdekken.
Wim GUILLEMYN
27/05/2015
---