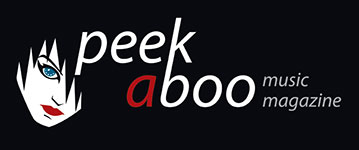 like this concert review
---
RED ZEBRA
29 augustus 2020 - Zarlarswing
Concert
24/09/2020, Jurgen BRAECKEVELT
---
Jurgen BRAECKEVELT
24/09/2020
---
In tijden waarin #soundofsilence jammer genoeg regeert, was er toch een lichtbaken in de Corona-duisternis met een geweldig leuk opgezet Zarlarswing in het Belgische Zarlardinge. En daar speelde ook het ooit volledig in Brugge gewortelde Red Zebra. Zij het met een akoestische set in een driemansbezetting: frontman Peter Slabbynck, Sam Claeys en Chris Hazy De Neve op de gitaren.
Ze speelden net voor de middag in de leuke en charmante locatie van de Swingboerderie. Een grote hoeve, geweldig gezellig ingericht, een fenomenale schuur met daarin ingebed een uitermate cosy en van bar voorziene concertruimte. Slabbynck en zijn kornuiten mochten in alle vroegte om 11u45 de aftrap geven van dag twee van het driedaagse gebeuren.
Red Zebra akoestisch. Niet de eerste keer want, gezien de Corona-pandemie, speelden ze in de zomer van 2020 toch al redelijk wat concertjes. Niet evident, hoorden we van Hazy, gezien hun postpunk gebaat is bij stevig gitaarwerk. Wat daarvan te merken was: weinig. De nummers boeten op zich weinig in qua intensiteit. Een aantal songs waren zelfs meer dan geweldig in hun gestripte versie. Beirut By Night bijvoorbeeld klonk geweldig in zijn eenvoud.
Niet enkel het muzikale zorgde er op het vroege uur voor de aanwezigen een leuke gebeurtenis. Frontman Slabbynck plezierde tussen de songs in met enige al dan niet ter zake doende informatie op wel heel ludieke wijze. Zo kwamen we te weten dat hun eerste hit die ooit de top van de hitparades haalde – Don't Put Your Head in a Bucket- te danken zou zijn aan een paar honderduizenden Indiërs die werden betaald om te stemmen. Zij krijgen elk jaar nog een bedankkaartje… Zo leren we nog iets, toch?
De setlist was er ééntje om duimen en vingers bij af te likken. Natuurlijk te danken aan hun repertoire dat nog weinig uitleg nodig heeft. Het is moeilijk voor Red Zebra om géén greatest hits ten gehore te brengen, omdat ze nu eenmaal heel wat krakers hebben gemaakt. Helemaal leuk werd het toen, bij wijze van oprecht eerbetoon, Winning van The Sound werd ingezet. Heel mooi en krachtig gebracht.
De ultieme I Can't Live In A Living Room, The Art Of Conversation die we dankzij alle modern technologie toch een stuk kwijt zijn en hebben vervangen door een swipende duim, TV Activity, Shadows Of Doubt, I'm Fallin Apart, … we kregen ze allemaal voorgeschoteld.
Opvallend was het plezier waarmee het, voor dit akoestische optreden tot drietal gereduceerde, Red Zebra op het podium stond. Wetende dat ze zich normaal bedienen van elektrische gitaren, slaagden ze er in de songs ook akoestisch écht wel tot hun recht te laten komen. Het was eens iets anders, maar toch 14 songs lang intens genieten.
Setlist:
Polar Club
Paradise Lost
TV Activity
The Ultimate Stranger
Don't Put Your Head In A Bucket
Shadows Of Doubt
I'm Falling Apart
Beirut By Night
I Can't Live in A Living Room
The Art Of Conversation
Winning (The Sound-cover)
Innocent People
John Wayne
Spit On The City
Jurgen BRAECKEVELT
24/09/2020
---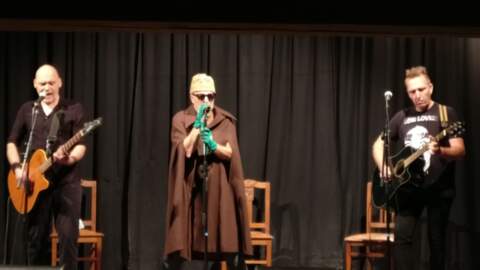 ---