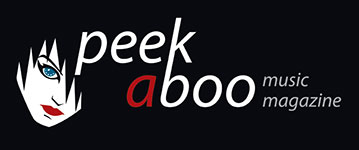 like this article review
---
REICH
A Mexican Punk band to discover
Article
Punk
05/06/2015, Britta Tabrit
---
Those who are following my reviews, will surely have realized that from time to time I'm publishing band reviews on Latin American bands. But this time I'm going to take you on a trip not to Electronic music but to Metal Punk from Mexico.
REICH was founded in 2009 in Mexico City, their original members are Alfredo Martinez "Nuky" (lead vocals), Raul Santana (guitar), and Bryan Lopez (drums). The vocals are in Spanis, but there are plans to perform in English, too. Somewhere between Metal and Punk, the band has been influenced by international bands such as Rammstein, Die Krupps, Ministry, Slipknot, Rise Against and so on.
The band is influenced by German music, so their name stands for "no more discrimination". So it's not to be confused with something different! Just to make it clear at this point!
Reich started recording its first LP "Sueños" in February 2012 with producer Simel Arnold Saguero, containing 7 tracks and a cover of the song "No puedo cambiar" (Eskarbuto). Their songs are generally about social injustice, but they focus on family issues. 'You're going to kill' describes violence against women or the song 'Dust' reflects on the abandonment of children by their parents. There are more emotional issues such as "Tal vez" about resentment or 'Mad depression', which is a catharsis of the author.
Later that year, they toured with "Angeles del Infierno", consisting of 3 shows (March 16th, April 15th to 28th April). In June 2012 Reich performed on Veracruz TV. Later that day they were interviewed on radio Veracruz 95.5 "Naturalmente Pop".
In December 2012, the video for 'Sueños' ('Dreams') was released, directed by Ricardo Sánchez Vargas. That month they did an interview with El Pollo in "Expresa radio" as well. At the beginning of 2013 the song "Riesgo de infectar" was chosen to be the main song for a TV show called "Línea de golpeo" in Teleformula.
In November 2013 Lalo Div had an interview with the band in his radio show "Simplemente Lalo". In May 2014, the video recordings started for "Riesgo de infectar" ("Risk of infecting").
Reich went on to tour throughout Mexico from March 2012 to April 2015, including venues and festivals like Gato Calavera, Lienzo Charro, Centro de Espectáculos Cazadores,Cantina del Rock with Los Vagos de oi! From Panama, Infernal Bar, Rodeo Cazadores, Real Under, Paranoid Visions Uta, Vieja Escuela, Segundo Piso Live, Huerta del Stic in San Luis Potosi, Libelula playing with Vantroi, El Chopo, State Prison "Oriente" in Mexico City. Moto Club Vagos Centro Fest, Foro Leon Feria Fest, Moto Club Vagos Centro 8th anniversary, Internacional de Suspenso y terror Sustefest 2014, Centro urbano de convenciones de Cuautitlan for the 5th Anniversary of Moto Club Los Miserables.
The band is now recording the second album, focusing more on Mexico's ideology. Songs like 'Oaxaca-trans', about the pollution of farmland by Monsanto in Oaxaca. '43' is a song in memory of the slaughter of Ayotzinapa or 'Mestizo' to express pride of the Mexican race.
There are two shows planned at the moment: 06.06.at State Prison and 27.06.at Bizarro Café in Mexico, D.F. Reich is not a band of protest, it is an outcry of rage on the social problems of the Mexican nation and the world as a whole!
It's definitely an interesting project that has lots of things to say! I can recommend listening to some of their songs to get an impression what their unique style is all about!
You can listen to their songs on YouTube: https://www.youtube.com/channel/UCpXAB5Kq5l1SV_h6BT1VlIg
Britta Tabrit
05/06/2015
---