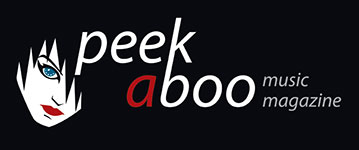 like this cd review
---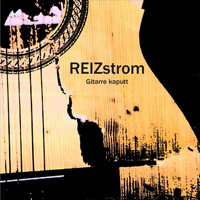 REIZSTROM
Gitarre Kaputt
Music
•
CD
Indie
[63/100]

06/06/2011, Melissa BAUWENS
---
The German band REIZstrom decided, after making 2 albums of their own material, that they wanted to make a cover album of what they called 'a few indie-evergreens'. Songs they liked themselves and hoped to bring back to people's attention by making their own version of them.
As I didn't know the band, I wanted to do a little research beforehand and saw that they listed 'dark, electronic music' as their influences and liked the fan pages of 'Front242' and 'Kraftwerk' on Facebook. Well, what can I say…? Consider me intrigued!
The band called the EP 'Gitarre Kaputt', but as soon as the first track 'Vagabonds' blows through the speakers you find there is nothing even slightly broken about the guitars.
Two tracks that immediately suck up all my attention are 'The Passenger' and 'All Shook Up'. Needless to introduce anyone to the originals of 'Iggy Pop' and 'Elvis Presley' I presume. Two wonderful songs that are, indeed, evergreens. Though if they are indie-evergreens is probably open to debate. But I digress.
Another reason why these two tracks stand out so much is because the band went about them in a completely different way. 'The Passenger' sweeps you off your feet and has you looking for the original because you temporarily forget what the real thing sounded like. 'All shook up' on the other hand just makes you wonder why they hate Elvis so much. The guitars just don't do the song any favours.
When listening to 'Gitarre Kaputt', I got the distinct impression that the band is still searching for the direction they want to move in. They try to combine so many different styles at the same time. Sometimes with better results than others. Vocalist MeCha has a voice that doesn't go by unnoticed. No doubt that once they set their goals straight, the sky will surely be the limit.
Melissa BAUWENS
06/06/2011
---
De Duitse band REIZstrom wilde, na 2 albums met eigen nummers te hebben gemaakt, een coveralbum op de markt brengen. Ze hadden al een tijdje het idee om covers te maken van, naar eigen zeggen, enkele 'indie-evergreens' om zo ook de originele versies weer meer gedraaid te krijgen.
Omdat ik de band niet kende besloot ik eerst even wat research te verrichten. Zo kwam ik op hun Facebookpagina terecht en zag ik dat ze 'donkere, electronische' muziek als hun invloed beschrijven en dat ze de fanpagina's van 'Kraftwerk' en 'Front242' op hun pagina gelinkt hadden. Nu, mijn aandacht hadden ze...
Het album heet 'Gitarre Kaputt', maar zodra je het eerste nummer 'Vagabonds' door je luidsprekers jaagt besef je al gauw dat er absoluut niets mis is met de gitaren.
De 2 nummers die onmiddelijk al mijn aandacht in beslag nemen zijn 'The Passenger' en 'All Shook Up'. Ongetwijfeld kent iedereen de originele versies van Iggy Pop en Elvis Presley wel. Het zijn dan ook inderdaad wat je noemt 'evergreens'. Maar of dit nu 'indie-evergreens' zijn staat toch wel open voor discussie. Maar goed, ik wijk af.
Een andere reden waarom die twee nummers net zo opvallen is omdat de band ze op zo een verschillende manier heeft aangepakt. 'The Passenger' blaast je letterlijk uit je sokken en laat je onmiddelijk het origineel opzoeken omdat je tijdelijk vergat hoe dat ook alweer klonk. 'All Shook Up' daarentegen doet je afvragen wat Elvis Presley de band ooit misdaan heeft. De gitaren blijken toch iets teveel van het goede voor dit nummer.
Tijdens het luisteren naar 'Gitarre Kaputt' kreeg ik heel sterk de indruk dat de band volop op zoek is naar de richting die ze uit willen. Ze proberen zoveel stijlen te combineren, sommige nummers al meer succesvol dan andere. Zanger Mecha heeft een stem die niemand onbetuigd laat. Eens ze besluiten welke stijl ze willen aanhouden, houdt ongetwijfeld niemand hen nog tegen.
Melissa BAUWENS
06/06/2011
---