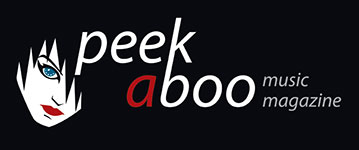 like this digital review
---
REMETE
Egy
Music
•
Digital
Dark Ambient
[75/100]

03/12/2013, Didier BECU
---
Ages ago people were predicting the musical revolution as thanks to the internet everybody could make music and perhaps more important: everyone can now listen to it. It's indeed true that this revolution lead to the dismiss of the greatest entertainment industry ever with all is consequences, but at least we're free to listen to what we actually wanna hear and being no longer dependent on the taste of some dj. Even if he was a genius (yes, it's you Mr. Peel).
Why writing all this? Well, simply because I think it would have been impossible to hear a band like Remete thirty years ago. which is by the way the latest project by the Hungarian musician Madura Janos (ex-Our God Weeps, ex-Zebaoth).
His goal is to create dark ambient moods that are made from neo-classical and martial industrial elements. His first material is presented on Egy, a five track EP from 40 minutes long. The music is dark, atmospheric and ideal for a movie soundtrack from some morbid picture I guess...
Excited to hear these five tracks? Just click here as they're free on the Bandcamp-site. Do it, and if not good enough then just skip them from your hard disc as we're living in a modern throwaway-time, but something says to me that you won't….
Didier BECU
03/12/2013
---