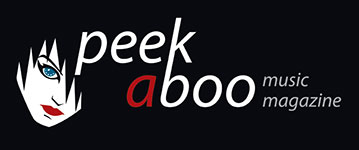 like this movie review
---
RENNY HARLIN
The legend of Hercules
Movie
Adventure
[50/100]

Entertainment One
03/07/2014, Didier BECU
---
Hercules always was an inspiration for filmmakers. If you don't count the ridiculous productions with Lou Ferringno (the original Hulk), we especially remember the many Italian productions from the 60's. After Disney transformed the legend in 1997 in a cartoon, everything went quiet. That's quite strange as it was the period that people were keen to see pictures about heroic gladiators. Never despair as now we have two Hercules-versions as soon you can see Hercules with Dwayne Johnson. But it was The Legend Of Hercules by Renny Harlin that was first. In the mean time The Rock better should get nervous as The Legend Of Hercules wasn't exactly a winner.


The history is set in the old Greece, 1200 BC. The area is ruled by the almighty King Amphitryon (Scott Adkins) who only speaks the language of weapons. Queen Alcmene (Roxanne McKee) no longer can face this and seeks help. How exactly is unknown, but Alcmene got pregnant by Zeus himself. Her forthcoming child Hercules is supposed to bring peace in Greece, but King Amphitryon refuses to see the bastard as his equal son. He wants his own blood, Iphicles (Liam Garrigan) on the throne. To make this realise he send Hercules to a front, but it's a trap to catch him and sell him as a slave for gladiator games. The son of Zeus swears that he will win again back his country and love Hebe (Gaia Weiss).


The Legend Of Hercules is a beautiful, but empty box. Director Renny Harlin who hit the box office with Die Hard 2 definitely knows how to film good action, but that's about the only thing that's worth mentioning. The movie is a sort of collection from impressive CG-effects that has been used before in 300. It's all spectacular, but I seriously doubt if this has anything to do with film art. The story is quite thin and is destroyed by some mellow romantic moments that seem to come out of The Blue Lagoon (if you're old then you know we mean the romance flick Brooke Shields). Film buffs who set their standards not too high and are prepared to forget years of film art will like The Legend Of Hercules. Over here we prefer something old fashioned, like say Spartacus with Kirk Douglas.


The Legend Of Hercules is out on DVD and Blu-ray on Entertainment One.
Didier BECU
03/07/2014
---
De Griekse spierbundel Hercules is altijd een inspiratie voor heroïsche films geweest. Naast belachelijke ondingen met Lou Ferringno, onthouden we vooral de talloze Italiaanse producties uit de jaren 60. Nadat Disney in 1997 het verhaal in tekenfilmformaat op het witte doek uitbracht viel nadien alles stil. Gek eigenlijk, want het waren net de hoogdagen voor dit soort gladiatorenfilms. Maar kijk in 2014 hebben we ineens twee Hercules-versies. Zeer binnenkort verschijnt namelijk Hercules met Dwayne Johnson in de bioscopen, maar het was The Legend Of Hercules van Renny Harlin die de spits afbeet. The Rock mag zich inmiddels zorgen beginnen maken, want The Legend Of Hercules verpulverde niet meteen records. Is hij dan zo slecht? Als je de afgrijselijke vertolking van Kellan Lutz (Emmett Cullen uit Twilight dus) niet meerekent dan valt het eigenlijk allemaal best mee, wat niet betekent dat het hier om een meesterwerk gaat!


Het verhaal situeert zich in het oude Griekenland rond 1200 voor Christus. Koning Amphitryon (Scott Adkins) is een alleenheerser die alleen maar de taal van de wapens spreekt. Koningin Alcmene (Roxanne McKee) kan het allemaal niet meer aanzien en richt zich tot de goden voor een oplossing. Hoe ze precies zwanger raakt laat de maker in het ongewisse, maar Alcmene wordt door Zeus bevrucht. Nakomeling Hercules moet vrede brengen in Griekenland, maar Amphitryon weigert om de bastaard als zoon te erkennen. De vorst wil dat zijn eigen zoon Iphicles (Liam Garrigan) op de troon komt. Omdat te verwezenlijken stuurt de koning Hercules naar één of ander front, maar het is een val. Hercules wordt als slaaf verkocht, toch zweert de krachtpatser dat hij zijn land zal terugwinnen, alsook zijn grote liefde Hebe (Gaia Weiss).


The Legend Of Hercules is een mooie, maar tegelijkertijd lege doos. Regisseur Renny Harlin die vooral met Die Hard 2 doorbrak weet hoe hij actie in beeld moet brengen, maar daar blijft het eigenlijk bij. Bovendien is de hele film een samenraapsel van CG-effecten die je al eerder in 300 zag. Het blijft allemaal wel spectaculair om te zien, maar of het allemaal nog veel met filmkunst heeft te maken zou ik wel nog eens in twijfel durven te trekken. Het verhaal is flinterdun en wordt bovendien ontsierd door melige momenten die uit The Blue Lagoon (indien je oud bent, het liefdesvehikel met Brooke Shields dus) lijkt te komen. Kortom, The Legend Of Hercules is de zoveelste actiefilm die verzuipt in een overdaad van CG-effecten. Wie zijn eisen niet hoog stelt en verschillende decennia filmkunst achter zich wil gooien, zal The Legend Of Hercules omarmen. Wij verkiezen Spartacus met Kirk Douglas in onze lader.


The Legend Of Hercules is uit op dvd en Blu-ray via Entertainment One.
Didier BECU
03/07/2014
---
---