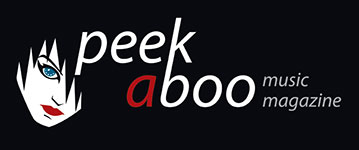 like this cd review
---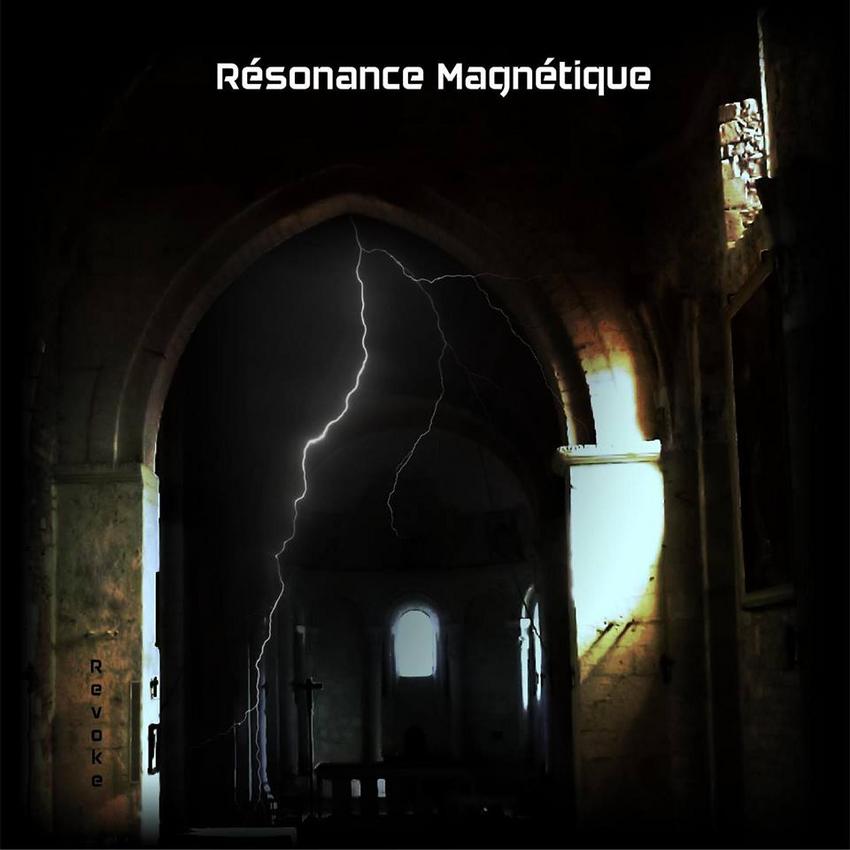 RESONANCE MAGNETIQUE
Revoke
Music
•
CD
Dark Ambient
•
EBM
•
Electro
•
Electronics
[88/100]

Neris Records
24/01/2016, Didier BECU
---
The cover of the CD shows the inside of a church that is struck by lightning. Without hearing one note, we immediately are aware of the fact that Revoke by Résonance Magnétique is a very dark record.
The driving force behind this project is the Frenchman Ludovic Dhenry, who is also involved in the neoclassical Exponentia and the electro act Zauber.
Reflection starts with dark, eerie sounds. You hear a solitary bell, but dark (almost inhuman) synth sounds dominate. To Mystification human voices are added (well, Gregorian chants in fact) and an industrial beat. All in all, a strange combination, but one that works! Illusion has more stabbing beats, they almost make the electro-industrial of Résonance Magnétique accessible. Don't panic, Arcane remains frightening music and creates the feeling that you get during a night walk in a dark alley when you are overwhelmed by all sorts of thoughts of panic. The further the CD progresses, the more electro beats you hear and everything even becomes danceable!
The title track Revoke is danceable industrial and it sounds a bit like The Klinik. Admittedly, the various styles on this disc might at first sight seems like a mishmash, it also shows the diversity of Résonance Magnétique.
You also hear that danceable character in Penumbra and Radiance, which can be best described as a dark electro version of Giorgio Moroder: a deep bass, stirring rhythms and a melancholic feeling. Darken continues in the direction of EBM direction: deafening beats to make you dance, even if you hear all kinds of obscure, dark sounds in the background.
During seventy minutes, Ludovic Dhenry sucks you into the darkest places of the electronic music. A sublime disc!
Didier BECU
24/01/2016
---
Op het hoesje van de cd zien we de binnenkant van een kerk die wordt getroffen door een bliksemschicht. En tja, zonder dat we ook maar één toon horen, weten we meteen dat Revoke van Résonance Magnétique een zeer donker schijfje zal zijn.
De bezieler van dit project is de Fransman Ludovic Dhenry, die ook betrokken is bij het neoklassieke Exponentia en het electrogetinte Zauber.
Reflection begint meteen met donkere, angstaanjagende klanken. Je hoort het geluid van een eenzame klok, maar het is vooral de duistere (bijna onmenselijke) synthklank die overheerst. Aan Mystification worden stemmen toegevoegd (nou ja, vreemde Gregoriaanse gezangen) en een industriële beat. Al bij al een vreemde combinatie, maar wel eentje die prima werkt! In Illusion steken nog meer beats de kop op waardoor de elektro-industrial van Résonance Magnétique vrij toegankelijk wordt. Nou ja, toegankelijk, Arcane blijft beangstigende muziek en schept het gevoel dat je krijgt als je 's nachts een wandeling door een donker steegje maakt en je overvallen wordt door allerlei panische gedachten. Maar geen nood, hoe verder de cd vordert, des te meer worden de elektrobeats opgetrokken en alles wordt zelfs dansbaar!
De titeltrack Revoke is heerlijke dansbare industrial die wel een beetje op The Klinik lijkt. Toegegeven, de verschillende stijlen die je op dit schijfje aantreft maken er misschien op het eerste gezicht een bont allegaartje van, het toont echter ook de diversiteit van Résonance Magnétique.
Dat dansbare karakter hoor je ook in Penumbra en Radiance, die je gerust als een darkelectro-versie van Giorgio Moroder mag omschrijven: een diepe bas, opzwepende ritmes en een heerlijk melancholisch gevoel. Darken gaat nog meer de richting van EBM uit: loeiharde beats die bedoeld zijn om je te doen dansen, ook al hoor je in de achtergrond allerlei obscure, donkere geluiden.
Bijna zeventig minuten lang zuigt Ludovic Dhenry je mee naar de donkerste plekken van het elektrowereldje. Tamelijk subliem schijfje!
Didier BECU
24/01/2016
---