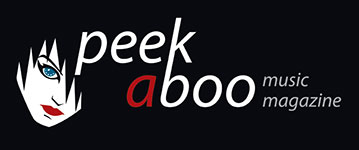 like this cd review
---
REZUREX
Dance of the dead
Music
•
CD
Psychobilly
•
Punk
[67/100]

07/07/2011, Didier BECU
---
Have you ever heard from a genre named romantic psychobilly? Neither have we, but since the latest album by Rezurex landed on the Peek-A-Boo desk this has changed.
If your mother ever taught you not to judge a book by its cover (did she?) then she surely must have foreseen that there would be a band around like Rezurex. With their white painted faces you're expecting something extreme like say The Misfits, but this is different...it's even sweet. Well, they chose the term romantic psychobilly for a reason.
With their 2006 release "Beyond the grave" and "Psycho radio", this album is already their third one and it's the kind of album you can come home to without the fear of being kicked out.
This has a lot to do with frontman Daniel deLeon whose goal exists in combining 80's psychobilly with 40's & 50's crooners and so it happens that you end up with songs like "Vampire kiss" which would fit perfectly on a jukebox in those days your parents were dancing to the tunes of Little Richard.
This American band are often seen in the streets of Hollywood and you even might have frontman Daniel spotted in True Blood or Day Of The Dead 2:Contagium.
Indeed, there's a lot of pose involved and at times it seems (oh the irony!) that you're dealing more with actors who are playing a role instead of musicians but it doesn't stop us from saying that this is a nice punk rock album, at least, if you have a mellow heart!
Didier BECU
07/07/2011
---
Ooit al gehoord van de term "romantic psychobilly"? Troost je, wij ook niet, maar sinds het laatste album van Rezurex de Peek-A-Boo redactie werd binnengegooid, is dat enigzins veranderd.
Indien je moeder je ooit leerde dat je een boek nooit op de kaft mag beoordelen, dan gaat dit ook op voor CD's en had ze misschien in gedachten dat er ooit een groep als Rezurex zou bestaan.
Inderdaad, van zodra je frontman Daniel deLeon met een witgeschilderd gezicht ziet opdraven, zou je denken dat dit zootje ongeregeld muziek voortbrengt in de stijl van pakweg The Misfits, maar niks is minder waar!
Het was steeds Daniel's droom geweest om de elementen van de psychobilly uit de jaren '80 te gaan vermengen met de crooners van de fourties en fifties, maar op deze cd gaat hij wel zeer ver.
Volgens de groep zelf is het ook voor het eerst dat ze zo zacht klinken, want voorgangers "Beyond the grave" en "Psycho radio" waren hardere koek, waar de geest van The Misfits wel in opdraaft.
Zoiets maakt dat dit het ideale plaatje is om mee thuis te komen zonder het nakend gevaar dat je op de straatstenen zult belanden. Op deze CD staan nummers zoals bijvoorbeeld het leuke "Vampire kiss" dat niet zou misstaan op de Wurlitzer jukebox waarop je ouders (of grootouders) stonden te swingen.
Een goed verstaander heeft ondertussen reeds begrepen dat deze mannen niet bang zijn voor de nodige pose.
Maar wat verwacht je van een groep die zich ophoudt in de straten van Hollywood en wiens frontman reeds te zien was in films als True Blood of Day Of The Dead 2:Contagium?
Nu goed, deze cd bevat best aardige punkrock ook al is hij gemaakt voor de bezitters van een fluwelen hartje.
Didier BECU
07/07/2011
---