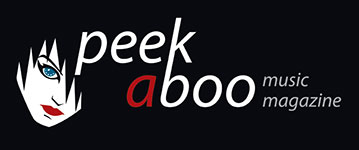 like this cd review
---
RICARDO DONOSO
Symmetry
Music
•
CD
Ambient Pop
•
Drone
•
Electronics
•
Experimental
•
Minimal
•
Noise
•
Synth Pop / Electro Pop
•
Techno
[65/100]

Denovali Records
27/01/2016, William LIÉNARD
---
Denovali Records releases a boxset with the early albums of the Brazilian musician Richardo Donoso: his first two full albums (2011-2012) and two EPs (2013), which together are called Digitalis Trilogy (2007-2012). If you still have nothing of this artist in your collection, then this might be the perfect opportunity to get acquainted with his work. At the same time, Symmetry gives you the opportunity to gain insight into the evolution process of Ricardo Donoso's work since 2007.

Progress Chance (2011) is the first album of the collection. Donoso calls himself influenced by Steve Reich and Terry Riley, and that you we hear in Klatu, in which the repetitive approach clearly refers to Reich's Drumming. A similar process is used in Beiting Dissapointment, but the composition sounds too atmospheric and too little emphatic to lead to a similar result. The rest of the compositions drifts on great melodies, but the effect is too little daring with little variation to speak of a really strong album.

Assimilating the Shadow (2012) is the second album from this boxset and it is largely of the same genre. It all sounds playful and innocent, but sometimes you would hope that Ricardo Donoso makes a fist and puts the place on fire, but that doesn't happen. Best track on this album is Empathy Gap, in which he replaces the melodious electro keyboard sound through a minimalist and plaintive, almost religious sound.

The EPs As Iron Sharpens Iron sharpens Fresh and One Verse sharpens Another are both on the third CD. It is a collection that contains dark tracks that impress more than what we have heard so far. The playful character or these compositions is exchanged for dark but never explicit drones, while the electro sounds are much more restrained. Affirmation is a repetitive track in the style of Steve Reich, and the use of a quiet and austere keyboard sound is a perfect choice. The Child Primitive can convince us as a result of the dark atmosphere that fans through the track, but 2 out of 8 is too little to speak of a totally different approach.

Donoso has come a long way since his debut album, but he obviously still has a long road ahead. If you like airy and playful electro, then this boxset definitely is a good buy. For us, there is just not enough variety and too little courage to convince.

www.soundcloud.com/denovali/sets/ricardo-donoso-symmetry
https://www.youtube.com/watch?v=vPNAoghTuEo
www.denovali.com/ricardodonoso
www.ricardodonoso.com
William LIÉNARD
27/01/2016
---
Denovali Records brengt een boxset uit met het vroege werk van de Braziliaanse muzikant Richardo Donoso en met name zijn twee eerste full albums (2011-2012) en twee ep's (2013) die samen de Digitalis Trilogy (2007-2012) worden genoemd. Mocht u nog niets in huis hebben van deze artiest, dan is dit misschien de perfecte gelegenheid om met zijn werk kennis te maken. Tegelijk biedt Symmetry u de kans om inzicht te krijgen in het evolutieproces van Ricardo Donoso's oeuvre sinds 2007.
Progress Chance is het eerste en tegelijk het oudste album uit de collectie (2011). Donoso noemt zich beïnvloed door Steve Reich en Terry Riley, en dat hoor je in Klatu, waarin de repetitieve aanpak duidelijk naar Reich's Drumming verwijst. Eenzelfde procedé wordt toegepast in Beiting Dissapointment, maar de compositie klinkt té atmosferisch en te weinig nadrukkelijk om tot een gelijksoortig resultaat te leiden. De rest van de composities drijft op leuke melodietjes, maar de uitwerking is te weinig gedurfd en door de bank is er te weinig sprake van variatie om van een echt sterk album te spreken.

Assimilating the Shadow (2012) is het tweede album uit deze boxset en die gaat grotendeels in hetzelfde genre door. Het klinkt allemaal speels en onschuldig, maar soms hoop je dat Ricardo Donoso een keer een vuist maakt en de boel laat ontploffen. Beste track op dit album is Empathy Gap, waarin hij het welluidende elektrokeyboardgeluid inruilt voor een minimalistische en klagende, bijna religieus geluid.

De ep's As Iron Sharpens Iron en One Verse sharpens Another zijn verzameld op de derde cd. Het is een collectie die een aantal donkere track bevat die meer indruk maken dan wat we tot nu toe gehoord hebben. Het speelse en huppelende karakter wordt in deze composities ingeruimd voor donkere maar nooit nadrukkelijke drones en de elektrogeluiden klinken veel meer ingehouden. Affirmation is een repetitieve track in de stijl van Steve Reich, en de rustige en sobere opbouw met keyboardgeluid is een perfecte keuze. Ook The Child Primitive kan ons overtuigen door de donkere sfeer die door de track waaiert, maar 2 op 8 is te weinig om te spreken van een totaal andere aanpak.

Donoso heeft sinds zijn debuutalbum een lang traject afgelegd, maar hij heeft duidelijk nog een lange weg te gaan. Als je van lichtvoetige elektro houdt is deze boxset beslist een goede aanschaf. Wat ons betreft is er sprake van net iets te weinig variatie en een te brave aanpak om te overtuigen.
William LIÉNARD
27/01/2016
---