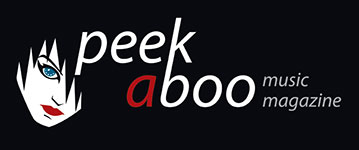 like this movie review
---
RICHARD LINKLATER
Boyhood
Movie
Coming Of Age
•
Drama
[90/100]

LumiŤre
26/11/2014, Didier BECU
---
It is a rare thing that films that are praised by the press, finally reach the general public too. How many people have seen in 2012 the acclaimed Holy Motors by Leos Carax for example? Or does anyone remember the winner of this years Palme d'Or (people who live with film are excluded!)? With Boyhood it is different. The film was launched without great effort in the cinema, but thanks to an effective mouth to mouth advertising the prestigious film by Richard Linklater became one of the greatest hits last autumn.
Boyhood is a very unique project. The director followed four protagonists over a period of twelve years (fifty days of shooting pumped in 160 delicious minutes). You see them grow up in the film. It is a fact that reaches film history, but that is obviously not enough to lurs people to the cinema. The strength of Boyhood lies in the emotion, because in a way we all have been a little bit like Mason Jr. (Ellar Coltrane). The film begins with the image on the film poster: a boy lies in a fields with outspread arms, dreaming away. His world is innocent. His mother Olivia (Patricia Arquette) is living separated from her husband Mason (Ethan Hawke). She starts a relationship with the alcoholic Bill Welbrock (Marco Perella). The family is forced to move to the far away Texas. Mason Jr. is still young, his real life has not started yet!
During nearly three hours we follow the life of young teen Mason. He is faced with problems that everyone experiences in his life, and of course his dreams. Boyhood is a kind of fictitious diary which is at the same time a mirror. Richard Linklater has done it before in his Before-trilogy (also with Ethan Hawke), but Boyhood is different. You see the young lad grow up on screen and that gives the viewer a sense of (sublime) voyeurism. Such a project can only go well if you are surrounded by good actors, and that is certainly the case in this coming-of-age masterpiece. Ethan Hawke is sublime and Patricia Arquette shows (albeit at a very late age) that she has more to offer than Alabama in True Romance. For the role of Mason's sister, Linklater calls on his own daughter Lorelei, while Ellar Coltrane is a natural pur sang.
Boyhood is a must see if you love life and cinema. Sublime, daring, moving, funny, tragic, just life itself. Boyhood is now out on DVD and Blu-ray via Lumière.
Didier BECU
26/11/2014
---
Het gebeurt maar zelden dat films die worden opgehemeld door de per,s ook het grote publiek bereiken. Hoeveel mensen zouden er in 2012 bijv. het bejubelde Holy Motors van Leos Carax hebben gezien? Of zou iemand zich herinneren wie dit jaar de Gouden Palm won (mensen die met film opstaan en gaan slapen worden natuurlijk niet meegerekend!)? Met Boyhood was dat anders. De film werd zonder de grote middelen de bioscoop binnengeloodst, maar dankzij een stevige mond-tot-mondreclame werd de prestigieuze film van Richard Linklater toch één van de grootste knallers van deze herfst.
Boyhood is een zeer uniek project. De regisseur volgde twaalf jaar lang (vijftig draaidagen verspreid over 160 heerlijke minuten) vier protagonisten. Je ziet ze dus opgroeien in één film, zonder dat daar maquillage voor wordt gebruikt. Het is een gegeven dat de geschiedenisboeken van de film bereikt, maar daarmee alleen lok je natuurlijk de mensen niet naar de bioscoopzaal. De kracht van Boyhood zit hem in de ontroering, omdat we allemaal een heel klein beetje Mason Jr. (Ellar Coltrane) zijn geweest. De film begint zoals de foto op de affiche: een jongetje ligt in een graswei met de armen uitgespreid, nadenkend over zijn dromen. Zijn wereld is nog onschuldig. Zijn moeder Olivia (Patricia Arquette) leeft gescheiden van haar man Mason (Ethan Hawke). Ze start een relatie met drankorgel Bill Welbrock (Marco Perella) waardoor het gezin naar het verre Texas verhuist. Maar Mason Jr. is nog jong, het echte leven moet nog beginnen!
Bijna drie uur lang volgen we het jonge tienerleven van Mason. Hij wordt geconfronteerd met problemen die iedereen meemaakt in zijn leven, en natuurlijk heeft hij ook zijn dromen. Boyhood is een soort fictief dagboek dat tegelijkertijd een spiegel is. Richard Linklater heeft het al eens eerder in zijn Before-trilogie (eveneens met Ethan Hawke) gedaan, toch is Boyhood anders. Je ziet de jonge kerel opgroeien voor de camera en dat geeft de kijker een gevoel dat zelfs een beetje naar (subliem) voyeurisme ruikt. Zo'n project kan alleen maar goed gaan als je door goede acteurs wordt omringd, en dat is zeker het geval in deze coming-of-ageparel. Ethan Hawke kan alles en Patricia Arquette toont (op weliswaar een veel te late leeftijd) dat zij meer is dan Alabama uit True Romance. Voor de rol van Masons zus deed Linklater een beroep op zijn eigen dochter Lorelei, terwijl Ellar Coltrane een natuurtalent is.
Boyhood is een film die je, als je van het leven en van cinema houdt, moet hebben gezien. Subliem, gedurfd, ontroerend, grappig, tragisch: gewoon het leven zelf. Boyhood is nu uit op dvd en Blu-ray via Lumière.
Didier BECU
26/11/2014
---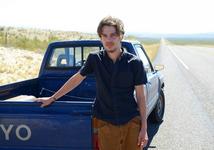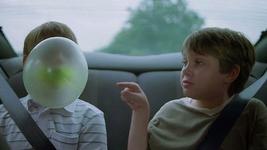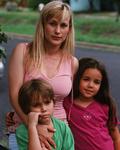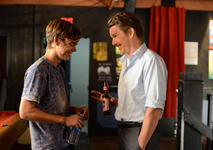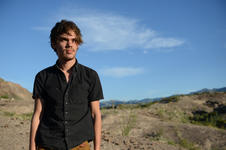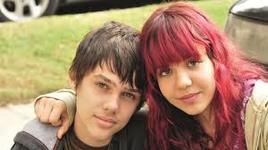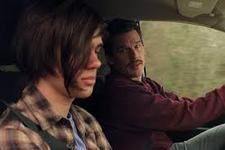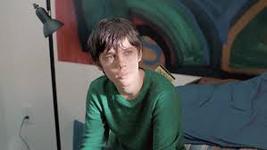 ---