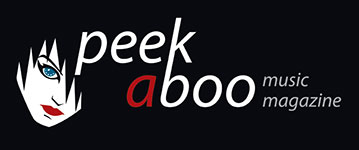 like this movie review
---
RICHARD STARZAK
SHAUN THE SHEEP - WINTER FUN
Movie
Animation
LumiŤre
25/12/2014, Didier BECU
---
For years animation fans praised the work of the British Aardman. Over here especially Chicken Run was a big hit, but England is already for a long time under the spell of Wallace & Grommit. Shaun the Sheep (literally a black, naughty, sweet sheep ) is one of the characters of Wallace & Grommit and it has since 2007 its own series (cartoons of about five minutes). The series is so popular that next year there will even be a full length film in the theaters, but first as a foretaste comes Winter Fun, a collection of nine episodes that all (how could it be otherwise) have something to do with winter.
It's hard not to fall in love with the stop motion created with plasticine and clay. The creations are utterly gorgeous and are much better than the many figures that are created by computers today. The cartoons have a high content of slapstick (think of Tom & Jerry ) and because there's no dialogue, it is also suitable for the very young.
On this disc you find nine episodes and an exclusive preview of Shaun the Sheep, The Film as an added extra. Now out on Lumière.
Didier BECU
25/12/2014
---
Reeds jaren zijn animatiefans vol lof over het werk van het Britse Aardman. Bij ons rinkelde vooral de kassa bij Chicken Run, maar England is al jaren in de ban van Wallace & Grommit. Het schaap Shaun (letterlijk een zwart, ondeugend, lief schaap) is één van de personages en het heeft sinds 2007 een eigen reeks gekregen (cartoons van zo'n vijf minuten). De serie is zo populair dat er volgend jaar zelfs een heuse langspeelfilm in de bioscoop komt, maar eerst is er als voorproefje Winterpret: een leuke collectie van negen afleveringen die allemaal (hoe kan het ook anders) iets met de winter te maken hebben.
Het is moeilijk om niet verliefd te worden op deze stopmotion die met plasticine en klei is gemaakt. De creaties ogen ronduit prachtig en zijn veel schattiger dan de vele figuurtjes die vandaag door één of andere computer zijn bedacht. De cartoons hebben een hoog slapstickgehalte (denk aan Tom & Jerry) en doordat geen dialogen aanwezig zijn, is het tevens geschikt voor de allerkleinsten.
Op dit schijfje vind je de afleveringen IJsjes, Ruimtewezen in hoge nood, Fijne verjaardag, Timmy!, De geest, 3D-TV, De stinkende boer, Klussen, Het kostbaarste bezit en De spin.
Er is ook een exclusieve preview van Shaun het Schaap, De film als extra toegevoegd. Nu uit op Lumière.
Didier BECU
25/12/2014
---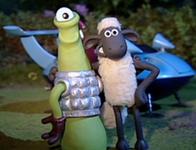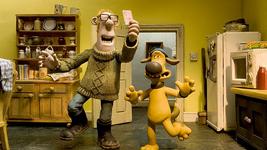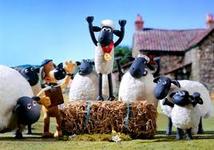 ---