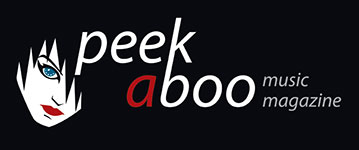 like this movie review
---
ROB COHEN
The Boy Next Door
Movie
Thriller
[56/100]

Universal Pictures
20/07/2015, Didier BECU
---
How would it be with Jennifer Lopez these days? Well, the Latino is still one of the most beautiful women on the planet, but unfortunately she still can't act. That's not always a disadvantage (the eye wants something too), but if she ends up in a bad movie, then it's rather painful to watch. In the US, Lopez is still weekly on television as she's part of the jury of American Idol. That's reason enough for letting her act in a thriller, was probably what Rob Cohen (the man of the first Fast & Furious!) thought. Unfortunately for him, and even more for J-Lo, The Boy Next Door is considered as one of the worst films of the year.
In all fairness, I have seen this year seen a lot worse, still you can not say that it is an original thriller and that is exactly (along with the silly scenario) the great weakness of The Boy Next Door. You can't blame Jennifer, as she does what she has to do. She performs the role of teacher Claire, who hasn't an easy life. Her husband is send away because he prefers the talent of his secretary, while her teenage son Kevin (Ian Nelson) suffers from the bullying at school. She should know better, of course, but Claire likes the fact that she is being seduced by her neighbour Noah (Ryan Guzman, who is known from the horrendous Step Up-films). The young guy gets a taste of the forbidden (we guess delicious) fruit, but when he finds out that his dream woman only sees him as a one night stand, he is going nuts. The helpful teenage boy becomes an aggressive stalker.
The only one who is not pathetic in The Boy Next Door is Jennifer Lopez, and that says a lot about this film. There is not only the scenario that is just a concentration of clichés of all the possible Hollywood thrillers, there are also a lot of mistakes in this film. A nineteen-year-old who is played by someone who looks ten years older, for example. A strange choice indeed as Ryan Guzman doesn't look one second scary, and that is needed when you play a psychopath, not? Or the fact that te teacher gets the first pressing of Homer's Iliad as a present! Apparently in Hollywood this three thousand year old book is available in the bookstore around the corner!
Conclusion? A mediocre thriller in which we remember the sexy ass of Jennifer Lopez. Maybe you better watch a video?
Didier BECU
20/07/2015
---
Hoe zou het tegenwoordig met Jennifer Lopez zijn? Wel, de Latino is op rijpere leeftijd nog steeds één van de mooiste vrouwen op deze planeet, wel kan ze jammer genoeg nog altijd niet acteren. Dat is niet altijd een nadeel (het oog wil immers ook wat), maar als ze in een draak van een film terechtkomt, dan wordt dat soms bijzonder pijnlijk. In de VS is Lopez als jurylid van American Idol nog wekelijks op televisie te zien en dus kan ze ook nog wel aan de slag in een thriller, moet Rob Cohen (de man van de eerste Fast & Furious!) hebben gedacht. Helaas voor hem, en nog meer voor J-Lo, wordt The Boy Next Door als één van de slechtste films van het jaar beschouwd.
Eerlijkheidshalve heb ik dit jaar al veel slechter en dwazer gezien, toch kan je niet zeggen dat het om een originele thriller gaat en dat is nou net (samen met het lullige scenario) de grote zwakte van de film. Jennifer kan je niet veel verwijten, ze doet wat ze moet doen. Ze speelt lerares Claire die het allesbehalve gemakkelijk heeft. Haar man heeft ze aan de deur gezet omdat die liever onder de rok van zijn secretaresse zit en haar tienerzoon Kevin (Ian Nelson) zit door de vele pesterijen op school in een diepe identiteitscrisis. Tegen beter weten in laat Claire zich verleiden door haar buurjongen Noah (Ryan Guzman, die bekend raakte door de afgrijselijke Step Up-films). De jonge kerel proeft van de verboden (zonder meer lekkere) vrucht, maar als hij merkt dat zijn droomvrouw hem gewoon als een onenightstand ziet, slaan alle stoppen bij hem door. De behulpzame buurjongen ontaardt in een stalker die Claire op alle mogelijke fronten in een wurggreep houdt.
De enige die niet de bal misslaat in deze film is Jennifer Lopez, en zoiets zegt natuurlijk veel over deze film. Er is niet alleen het scenario dat een aaneenschakeling is van alle mogelijke clichés uit Hollywoodthrillers, ook zitten er behoorlijk wat fouten in deze film. Een negentienjarige door een dertiger laten spelen bijv. en dan komt daar nog bij dat Ryan Guzman er als psychopaat geen seconde angstaanjagend uitziet! Er zitten nog wel meer belachelijke fouten in deze ordinaire thriller. Zo krijgt de lerares de eerste persing van de Ilias van Homerus cadeau! Blijkbaar ligt in Hollywood dat drieduizend jaar oude boek gewoon in een ordinaire boekenwinkel.
Conclusie? Een matige thriller waaruit we vooral de kont van Jennifer Lopez onthouden. Misschien toch maar gewoon naar een videoclip kijken?
Didier BECU
20/07/2015
---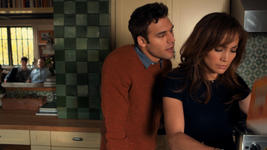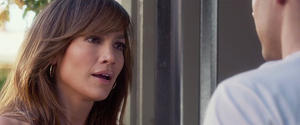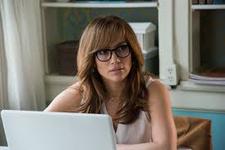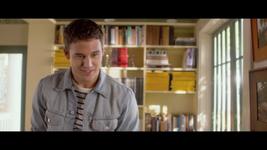 ---