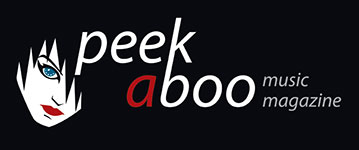 like this cinema review
---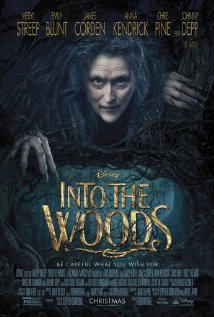 ROB MARSHALL
Into The Woods
Movie
•
Cinema
Musical
Walt Disney
23/01/2015, Didier BECU
---
After two hours, you wonder what stimulants the Walt Disney producers used when giving green light for Into The Woods. Not only do they take make a mockery of the classic tales that made their company famous (the handsome prince who deceives Cinderella with the baker's wife, imagine that!), but the style isrisky, to say the least. Several movie studios (including Columbia) were planning for years to film the Broadway hit by Stephen Sondheim, but ultimately it was Disney who did the job. That was a risk as the musical gave Hollywood its golden years, but now the genre is dead on the big screen. Apparently they believed in Rob Marshall, who in Europe is best known for Chicago. With a dazzling star cast, positive figures at the American box office and (again) an Oscar nomination for Meryl Streep, the pessimists seemed to be wrong. Let us see if our region will also fall for the musical escapades of Little Red Riding Hood, Rapunzel and so many others!
Different tales are mixed in here, but the main theme is that of a baker (James Corden) and his wife (Emily Blunt), who are victims of a curse by an old witch (Meryl Streep). The two are childless and the shrew is only willing to lift the curse if they manage to do an extremely difficult task. They have three nights to find a white cow, a red cape, a golden slipper and blonde hair in the woods.
All the characters are great, apart from Little Red Riding Hood who is quite irritating. Anna Kendrick makes Cinderella look sexy (and she can also sing), Emily Blunt remains one of the best actresses of the moment and even Johnny Depp - as a wolf - doesn't give you the usual headache. Naturally, Into The Woods remains a musical in the very traditional sense of the word (so do not expect modern songs as in Moulin Rouge), so you love it or run away from it. In a cinematographic sense, everything is done in a classical (but flawless) style. Perhaps Into The Woods is too lengthy, but otherwise it is a very peculiar phenomenon in Disneyland. Who knows within ten years they will be ashamed about it, in the meantime you better enjoy it.
Didier BECU
23/01/2015
---
Na twee uur film vraag je je af welke genotsmiddelen de Walt Disney-producers hebben gebruikt om groen licht te geven voor Into The Woods. Niet alleen wordt er een loopje genomen met de sprookjes die hun bedrijf wereldberoemd hebben gemaakt (de knappe prins die Assepoester bedriegt met een bakkersvrouw, stel je voor!), maar ook de stijl is op zijn minst gewaagd te noemen. Verschillende filmstudio's (waaronder Columbia) liepen al jaren met het idee rond om de Broadwayhit van Stephen Sondheim te verfilmen, maar uiteindelijk was het Disney dat de knoop doorhakte. De musical heeft Hollywood gouden jaren bezorgd, maar hij is vandaag op het witte doek morsdood. Blijkbaar geloofde men nog in Rob Marshall, die we in Europa vooral van Chicago kennen. Met een duizelingwekkende sterrencast, positieve cijfers aan de Amerikaanse kassa en (alweer) een Oscarnominatie voor Meryl Streep, hebben de zwartkijkers ongelijk gekregen. Nu nog afwachten of ook onze contreien zullen zwichten voor de muzikale uitstapjes van Roodkapje, Rapunzel en zo vele anderen!
Verschillende sprookjes passeren de revue, maar het hoofdthema is wel dat van de bakker (James Corden) en zijn vrouw (Emily Blunt), die het slachtoffer zijn van een vloek van een oude heks (Meryl Streep). De twee zijn daardoor kinderloos gebleven en de feeks is bereid om de vloekop te heffen als zij een aartsmoeilijke opdracht kunnen vervullen. Ze hebben drie nachten de tijd om in het bos op zoek te gaan naar een witte koe, een rode cape, een gouden muiltje en blonde haren.
Alle personages zijn (op een irriterend Roodkapje na) geslaagd. Anna Kendrick maakt van Assepoester een sexy verschijning (die nog kan zingen ook), Emily Blunt blijft gewoon één van de betere actrices van het moment en zelfs Johnny Depp werkt als wolf voor één keer niet op de zenuwen! Natuurlijk blijft Into The Woods een musical in de zeer klassieke zin van het woord (verwacht dus geen moderne nummers zoals in bijv. Moulin Rouge) en je houdt ervan of loopt ervan weg. Cinematografisch is alles volgens de klassieke (maar feilloze) regels. Het enige wat Into The Woods nekt is zijn lengte. Voor de rest is het een zeer eigenaardig fenomeen in Disneyland. Wie weet of ze er zich over tien jaar voor zullen schamen, maar vooraleer hett zo ver is kun je er best nog wat van genieten.
Didier BECU
23/01/2015
---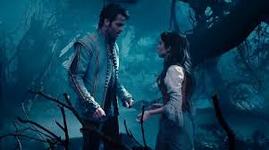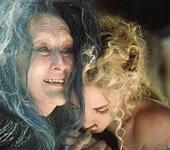 ---