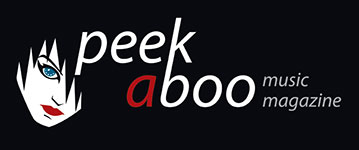 like this movie review
---
ROB REINER
And So it Goes
Movie
Comedy
[40/100]

E1
12/03/2015, Didier BECU
---
In a galaxy (probably too far away) Rob Reiner created delicious Hollywood pics such as A Few Good Men, This Is Spinal Tap, Stand By Me, and the romcom-classic par excellence: When Harry Met Sally. These days Reiner is of lesser importance. One of his last films was The Bucket List, starring Jack Nicholson and Morgan Freeman, who decided to party one last time before going six feet under. His newest offering And So It Goes is a simular film, only without jokes and far too many mellow scenes.
Little Oren (Michael Douglas) is a typical whiner, who is annoyed by everything that surrounds him. Before he dies, he wants to sell his spacious villa for a huge price. Nobody knows why, because he hasn't seen his drug-addicted son since years. His neighbour Leah (Diane Keaton), who always looks to be on the bright side of life, is another annoyance. He doesn't understand why this woman is always cheerful and neither why she spends her old days in a café singing dreadful lounge songs (mind you, we don't understand it either!). Of course, Reiner doesn't want to leave the viewer with any wry feeling. Out of the blue the ten-year old Sarah (Sterling Jerins) appears, who happens to be the granddaughter Oren never was aware of. His son is forced to go in jail for a few months and he asks his dad to be the babysitter. The grumpy old man isn't quite keen on doing that, and turns the job over to his neighbour Leah. And yes, you don't have to be a clairvoyant to guess that Oren's heart will melt and that he will end up in Leah's arms.
Reiner did everything to break the heart of the viewer. The result is of course that anyone who has an aversion for this type of movies will hate them more after seeing this one! Fortunately, the performances of both Michael Douglas and Diane Keaton (who will probably still look sexy when she is 90!) are OK, which makes And So It Goes easier to digest. Just don't ask us why Reiner himself always wants to star in his own movies. This time you can witness the former star of All In The Family with a ridiculous toupee.
And So It Goes is now out on E One, both on DVD and Blu-ray.
Didier BECU
12/03/2015
---
In een lang verleden was Rob Reiner de maker van heerlijke Hollywoodprenten zoals A Few Good Men, This Is Spinal Tap, Stand By Me of When Harry Met Sally, maar tegenwoordig komt deze regisseur nauwelijks nog aan de dak. Een van zijn laatste films was The Bucket List, waarin Jack Nicholson en Morgan Freeman nog eens de bloemetjes mochten buiten zetten alvorens de pijp aan Maarten te geven, en ook And So It Goes is zo'n film geworden. Jammer genoeg zonder veel grappen, wel massa's meligheid.
Oren Little (Michael Douglas) is een typische zeurpiet. Hij ergert zich aan alles in zijn omgeving. Het enige wat hij nog wil doen alvorens in zijn graf te stappen, is erin slagen om zijn riante villa tegen een gigantische prijs te verkopen. Niemand weet waarom hij het doet, want zijn aan drugs verslaafde zoon heeft hij al in jaren niet gezien. Ook met zijn altijd goedgemutste buurvrouw Leah (Diane Keaton) loopt het voor geen meter. Hij begrijpt maar niet waarom deze vrouw steeds vrolijk rondhuppelt, en nog minder snapt hij waarom ze haar oude dag in een café slijt om daar loungenummers te vertolken (troost je, wij begrijpen dat ook niet!). Natuurlijk kan je de kijker niet met een wrang gevoel achterlaten en na een half uurtje bejaardenruzie verschijnt plotseling uit het niets de tienjarige Sarah (Sterling Jerins). Zonder het te weten is Oren opa. Zijn zoon moet een paar maanden brommen en dus wordt aan opalief gevraagd of hij als babysitter wil fungeren. De makelaar ziet maar weinig soelaas in deze opdracht en zadelt Leah met het kind op. En tja, je moet geen helderziende zijn om te kunnen gissen dat Orens hart zal smelten en dat hij op het einde van de film in de armen van zijn buurvrouw ligt.
Reiner heeft werkelijk alles uit de kast gehaald om oude vrouwen- en (wellicht ook) mannenharten te doen smelten. Het gevolg is wel dat als je een afkeer hebt van dit soort films, de haat na anderhalf uur alleen maar groter wordt. Gelukkig zijn er wel degelijke vertolkingen van zowel Michael Douglas als Diane Keaton (die er wellicht nog op haar negentigste sexy zal uitzien), waardoor And So It Goes nog enigszins te verteren is. Wel moet je ons niet vragen waarom Reiner het nodig acht om zelf altijd een rol in zijn films te spelen, deze keer zie je de gewezen ster uit All In The Family zelfs met een lachwekkend toupetje. Voorbestemd om te eindigen als namiddagfilm op Vitaya, maar niet in je filmcollectie.
And So It Goes is nu uit op E One, zowel op dvd en Blu-ray.
Didier BECU
12/03/2015
---
---