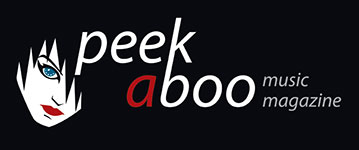 like this cd review
---
ROBBING MILLIONS
Robbing Millions
Music
•
CD
Indie
•
Psychedelic
[82/100]

PIAS
11/12/2016, Didier BECU
---
A debut does everything, it's the moment a band stands or falls, and in the case of the Brussels band Robbing Millions it is definitely the latter. People who are around in the Belgian underground might already see this psychedelic band or heard the EP's Ages and Sun and Lonely Carnivore. With the first record, however, the band wanted to reach the highest goals. As psychedelic indie pop is doing well these days, it seemed like a good idea to work with producer Nicolas Vernhes who previously was involved with Animal Collective, Deerhunter and Dirty Projectors.
If you're talking about psychedelic pop these days, you can't avoid the name Tame Impala. Songs like 8 Is The Figure That I Like Most comes close to the sound of these popular Australians, although Robbing Millions are no copycats who are jumping on this hit train.
The first album by Robbing Millions sounds extremely varied, even be a tad experimental at times (Tupperware or Inspector) and you'll notice in those songs that frontman Lucien Fraipont is a well trained jazz musician. Sometimes it's bombastic as in the addictive opener WIAGW on which the loud guitars are doing afterhours.

Robbing Millions makes indie pop, but with a very own sound. We are willing to bet a lot of money that this band will make it.
Didier BECU
11/12/2016
---
Een debuut doet alles, het is het moment waarmee je als band valt of staat en in het geval van de Brusselaars Robbing Millions is dat absoluut het laatste. Wie in de underground vertoeft heeft zeker deze psychedelische band al eens aan het werk gezien of hun ep's Ages and Sun en Lonely Carnivore gehoord. Met deze eerste plaat wordt echter zeer hoog gemikt. Psychedelische indiepop doet het goed en dus bleek het een opportuun idee om met producer Nicolas Vernhes te werken die eerder al met Animal Collective, Deerhunter en Dirty Projectors werkte.
Wie het tegenwoordig over luchtige psychedelische pop heeft, kan dat niet zonder de naam Tame Impala in de mond te nemen. Songs zoals 8 Is The Figure That I Like Most leunt dan ook dicht aan bij het geluid van de populaire Australiërs, hoewel Robbing Millions geenszins copycats zijn die op deze hittrein springen.
De eerste van Robbing Millions klinkt uiterst gevarieerd, en het mag zelfs een tikkeltje experimenteel (Tupperware of Inspector) waardoor duidelijk aangetoond dat frontman Lucien Fraipont een getrainde jazzmuzikant is. Soms is het gewoon lekker bombastisch zoals de verslavende opener WIAGW waarop de luide gitaren overuren maken.
Robbing Millions maakt indiepop, maar met een flinke hoek af. Wij wedden er in ieder geval heel wat geld op dat deze Brusselaars het zeer ver zullen schoppen.
Didier BECU
11/12/2016
---