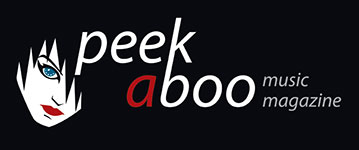 like this movie classics review
---
ROBERT ALTMAN
The long goodbye
Movie
•
Movie classics
Detective
[79/100]

Arrow
08/01/2014, Didier BECU
---
Readers who check out regularly our filmpages will know by now that the British Arrow-label usually comes up with great cultclassics on Blu-ray. It's more than just putting some old cinematographic memories on a blue disc as those releases are always enriched with great bonusmaterial and restored versions. The newest one in this already long list is The Long Goodbye by Robert Altman.
Till today lots of critics consider The Long Goodbye as one of the most important American movies from the 70's. Lots of them tend to compare this picture with Chinatown. That's not without any coincidence, as The Long Goodbye is just like Polanski's masterpiece also a trip back down the great memory lane of the film noir of the 50's. The movie is based on a book written by Raymond Chandler. And of course, it's about private detective Philip Marlowe, the famous character that's already been performed by Humphrey Bogart in The Big Sleep. It was screenwriter Leigh Brackett who did the job, but she really made her own version of it. The most famous example is that her story is set in the 70's. Through this change Vilmos Zsigmond got the unique opportunity to experiment with colours, a successful attempt that is today seen as one of the most groundbreaking techniques in today's cinema. And then there's of course the genius of Altman himself. You can't really say that this crimemovie is a typical Altman-movie, but you can definitely find his methods in here. Take only his way of directing which is against the rules (or wishes) from American producers. Altman absolutely wanted to have this particular ending, that it became a note in his contract that no one is allowed to change that.

The less you know about the story the better. Altman is someone who likes to play with different ideas. Not only he pretended Bracketts script in his own way (although she seemed to be honoured with that!), the director also mixes lots of different stories in one moment. It's definitely true that it's not always that easy to follow. You can even say that the viewer becomes a private eye himself by searching all the missing puzzlepieces. But, how hard it might look, the feeling afterwards is great! Marlowe is excellent performed by Elliot Gould who had just worked with the great Ingmar Bergman in The Touch. It's like Gould said himself in an interview. Any actor who works with those cinematographic legends must feel like he's on top of his career. Mind you, there are a lot of writings about this movie you can find. Every journalist sees of course something different, but the essence is always the same, namely that The Long Goodbye is one of the greatest movies of today's cinema, a masterpiece no movie buff can miss.

It was Vilmos Zsigmond himself who supervised the restoration of this classic. There's an interview included on this disc in where the famous cinematographer talks about his techniques. People who think this all too technical for their taste, can watch the 30 minutes documentary Rip van Marlowe in where Altman himself talks about the movie, the cast and lots of great stories...

The Long Goodbye is out on both DVD and Blu-ray on Arrow.

Didier BECU
08/01/2014
---
Wie regelmatig onze filmrecensies leest, zal ondertussen wel weten dat het Britse Arrow het label bij uitstek is waarop je cultklassiekers uit allerlei genres kan terugvinden. Deze films worden niet alleen in een gerestaureerde versie aangeboden, ook vind je op de schijfjes talloze extra's die een nieuw licht op de werken werpen. Een film die aan dit ondertussen ellenlange lijstje mag worden toegevoegd is The Long Goodbye van Robert Altman.


Tot op vandaag wordt The Long Goodbye als één van de beste films uit de jaren 70 beschouwd en wordt tevens door menig critici in één adem met Chinatown genoemd. Net als in het meesterwerk van Polanski kun je ook in The Long Goodbye de oude heerlijke sfeer van de film noir opsbuiven. De detecticeprent is gebaseerd op het in 1953 verschenen boek van Raymond Chandler. Daarmee weten kenners meteen dat het om een boek gaat over detective Philip Marlowe, de speurneus uit de Humphrey Bogart-klassieker The Big Sleep. Scenariste Leigh Brackett bewerkte de misdaadroman evenwel op haar eigen manier waardoor er heel wat verschillen zijn met Chandlers verhaal. Het grootste voorbeeld daarvan is dat Bracketts versie zich in de jaren 70 afspeelt. Daarmee kreeg cinematograaf Vilmos Zsigmond meteen ook de unieke kans om met zeer aparte kleuren te werken. Zijn pastelachtig kleurenpalet wordt door veel kenners als één van de mooiste uit de cinema van de jaren 70 beschouwd. Natuurlijk is er ook nog het genie van Robert Altman. Ofschoon je zeer goed kan merken dat er een cineast bezig is met een zeer aparte kijk op de filmwereld, kun je toch niet stellen dat deze misdaadfilm een typische Altman-film is. Als je er iets van de grootmeester in terugvindt dan is het zijn hardnekkig protest om te willen toegeven aan de eisen die Hollywood stelt. Het mooiste voorbeeld is het einde van de film. Zonder dat we gaan verklappen waarover het gaat, kunnen we je wel vertellen dat Altman een clausule in zijn contract had staan waarin werd vermeld dat geen enkele producent het slot zou mogen veranderen.


Hoe minder je van het (soms ingewikkelde) verhaal weet, des te beter. Altman nam niet alleen een loopje met Bracketts scenario (ook al voelde ze zich ermee vereerd), ook mengt de filmmaker met alle plezier verschillende verhaallijnen door elkaar waardoor de kijker als het ware door de verschillende puzzelstukjes te zoeken zelf detective wordt. Het is geen lichte opdracht, maar het loont! De rol van Marlowe wordt schitterend vertolkt door Elliot Gould die net daarvoor al met de grote Ingmar Bergman in The Touch mocht samenwerken. Zoals Altman het maar al te graag doet, stelt hij meerdere malen de Amerikaanse samenleving in vraag waardoor ook de gelijkenis met Martin Scorsese alsmaar groter wordt. Over deze film zijn er al ontelbare schrijfsels gepubliceerd en iedere recensent ontdekt telkens keer wat anders, toch is de essentie dat The Long Goodbye een brok verplichte cinema is voor ieder zichzelf respecterende cinefiel.
Het was Vilmos Zsigmond zelf die aan de gerestaureerde transfer meewerkte. Het resultaat daarvan is dan ook ronduit prachtig en een mooi toonbeeld waartoe een Blu-ray wel kan dienen. Je vindt op dit schijfje onder het bonusmateriaal een interview met hem terug, alsook de uiterst boeiende documentaire Rip van Marlowe waarin Altman zelf zijn meesterwerk mag belichten.
The Long Goodbye is vanaf nu op Blu-ray en dvd uit via het Britse Arrow.
Didier BECU
08/01/2014
---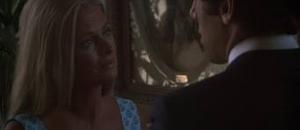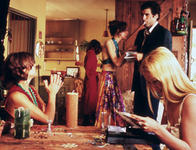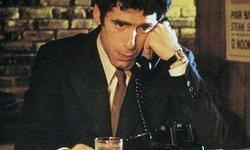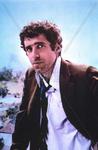 ---