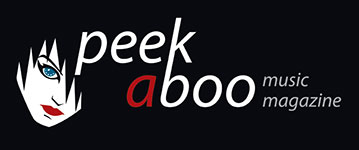 like this cd review
---
ROBERT FORSTER
Songs To Play
Music
•
CD
Indie
•
Singer Songwriter
[90/100]

Tapete Records
18/09/2015, Paul PLEDGER
---
Go Between founder Robert Forster's solo albums have always had a distance between each other, both in waiting times and execution. From 1990's brooding beautiful Danger in the Past up to the mid-'90s oft-forgotten Warm Nights, Forster was a regular fixture on listening posts in record stores, yet never far from another album with his beloved (and much missed) songwriting partner Grant McLennan. After his friend's passing in 2006, Forster's only headlining committal to any musical format was The Evangelist which featured a few joint compositions the equal of any Go Betweens album.
It's hard to draw a line under Brisbane's finest ever pop ensemble but Forster may have done just that with this superb first set for German indie Tapete who, it must be said, seem hellbent on rounding up the world's greatest songwriters. It's certainly been worth the wait.
Recorded at a simple acoustic studio in the foothills near his Brisbane home, Songs to Play is a melodic affair that is by turns simplistic without being one-dimensional, immersive without being self-indulgent and is an absolute pleasure to sit through. It rocks without resorting to rocking out - Let Me Imagine You is as gloriously expressive as it gets, while I'm So Happy For You bears all the arch observational hallmarks of classic Forster.
Love Is Where It Is starts a little like Spooky before shuffling sweetly into a bossa nova cum lounge piece while I Love Myself (And I Always Have) possesses an element of humour missing from so many singer-songwriter records these days. Props must go to the band of musicians assembled here but at Songs To Play's core is Forster's beating heart which, at this rate, shows little sign of missing a creative beat.
This review also appeared also on Flipside Reviews.
Paul PLEDGER
18/09/2015
---