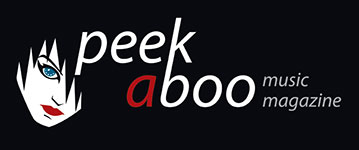 like this cd review
---
ROBERT HOOD
Motor: Nighttime World 3
Music
•
CD
Ambient
•
IDM (Intelligent Dance Music)
•
Techno
[80/100]

18/09/2012, Pieter COUSSEMENT
---
Motor: Nighttime World 3 is ROBERT HOOD 10th album release.
With The Exodos he opens with an impressive glitchy atmospheric track; the sci-fi stabs early on in the track in combination with the slow 2 note pad sound set the mood for things to come. The groove slowly fills up the spectrum and by the time you're halfway through, you feel completely immersed in the minimal techno world that ROBERT HOOD presents. Different elements flow in and out and make sure this track never gets boring.
Motor City, the second track of the album, builds on the same, with the lush reverb setting the atmosphere and a distinct straightforward beat carrying the song and leaving ample room for bleeps, stabs and TB-303 reminiscent sequences. Better Life and The Wheel borrow elements from bands like LFO, Funkstörung or Atom ™, with glitchy, funky patterns keeping the listening experience interesting and diverse, and the piano part and occasional human sounds keeping the whole organic. To me, The Wheel has a similar vibe as Funkstörung's disconnected, albeit in a much more up tempo fashion.
Black Technician is the most intense song, but lacks the subtlety of the others. Learning is an atmospheric string-driven glitch-masterpiece that would easily fit a Doubting Thomas or cEvin Key release. Drive is a stomper, with great sounds and its development opens up to a whole new world.
This world is further explored in Torque One, bringing you in flow, combining the elements that were laid out in the previous tracks into a universe of sound. Hate Transmissions, allows you to have a short breath, but does carry you, in an interesting 10 minutes with plenty of additions and musical development, easily to Slow Motion Katrina.
This is indeed slow motion, with a grooving laid back beat, ethnic percussive elements and a improvised melodic line. Assembly and A Time to Rebuild complete the album and prove once more ROBERT HOOD's talent to surgically compose his world of sound, keeping the listening experience interesting and making sure you'll have this album on heavy rotation.
This album has very little things that bugged me, which is not easy these days, the quality is pristine and the whole albums is just one big gloomy dark trip into the world of ROBERT HOOD.
Pieter COUSSEMENT
18/09/2012
---