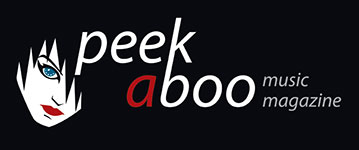 like this movie classics review
---
ROBERT REDFORD
Quiz Show
Movie
•
Movie classics
[82/100]

Walt Disney
14/07/2014, Didier BECU
---
Everybody knows by now that Robert Redford is more than the blonde god who looks like the ideal son-in-law. Since he made in 1980 Ordinary People we are aware that the legendary actor can also direct. He has made 10 movies by now. You can describe each of them as a gem, but in a way they all are neglected. The best example was last year when the surviving drama All Is Lost became one of the most thrilling movies of the year, but totally ignored. You can say the same about Quiz Show from 1994. A true shame, and a good reason for taking the movie from the dust.


Television is a big cheat, let us be clear about it. Every intelligent person knows that many television programmes are fake. That happened in the 50's too when television was nearly born. Redford takes one of the not so pretty parts from American television history as a base for Quiz Show.


21 is one of the most popular quiz shows in America. Intelligent people can become rich by answering impossible questions. The champ of the show is the Jew Herbie Stempel (John Turturro) who knows all the answers week after week. The producers are totally fed up with this nerd and think that it's time to search a new face. They prefer the handsome, sympathetic professor Charles van Doren (Ralph Fiennes). Stempel is forced to give a wrong answer.



Quiz Show is an old fashioned movie, but in the good sense of the word. Redford takes all the time he needs. By this approach it looks like the movie lasts a bit too long, but also gives the viewer the perfect opportunity to completely understand the very interesting characters. Turturro is brilliant, just like Ralph Fiennes who finally could proof that he can more than just performing charming roles. Redford is a director who is in love with cinema: you notice that every second and also because he gave Martin Scorsese a role in his movie. Quiz Show offers nothing new, but the level is extremely high. It probably also will be the sole Hollywood movie that gives a key role to the late Belgian king Boudewijn.


Quiz Show is released on Touchstone (the film company from Disney) on DVD and through import on Blu-ray.
Didier BECU
14/07/2014
---
Dat Robert Redford meer is dan de man met het imago van de ideale (mooie) schoonzoon weten we ondertussen al langer. Sinds 1980 weten we bijv. dankzij Ordinary People dat de in Santa Monica geboren acteur ook een degelijke regisseur is. Inmiddels is hij al de maker van 10 films. Het zijn bijna stuk voor stuk pareltjes, maar op de één of andere manier verdwijnen ze allen in de vergeethoek. Vorig jaar was het overlevingsdrama All Is Lost daar een mooi voorbeeld van: één van de beste films van het jaar, maar nauwelijks een filmfan die een kaartje kocht. Quiz Show uit 1994 is hetzelfde lot beschoren. Jammer, en meer dan reden genoeg voor ons om deze heerlijke prent nog eens van onder het dikke stof te halen.


Televisie is boerenbedrog, laat ons daar duidelijk over zijn. Ieder verstandig mens vraagt zich geregeld af of bepaalde programma's niet geënsceneerd zijn. Dat was in de jaren 50 toen de televisie nog volop in zijn kinderschoenen stond niet bepaald anders. Het is één van die zwarte bladzijden uit de Amerikaanse televisiegeschiedenis die Redford in Quiz Show belicht.


21 is één van de populairste quizzen op de Amerikaanse televisie. Bollebozen moeten de meest onmogelijke vragen beantwoorden waardoor ze stinkend rijk kunnen worden. De kampioen van het spel is de Jood Herbie Stempel (John Turturro) die wekenlang alle antwoorden weet. De producers hebben evenwel genoeg van zijn nerdachtige blik en vinden dat hij plaats moet maken voor de knappe, en meer sympathieke professor Charles van Doren (Ralph Fiennes). Men dwingt Stempel om een fout antwoord te geven.


Quiz Show is een ouderwetse film, maar wel in de goede zin van het woord. Redford neemt volop zijn tijd. Daardoor wordt de film misschien wel een tikkeltje langdradig, maar krijgen we tevens voldoende tijd om de vele interessante karakters voldoende te doorgronden. Turturro is briljant, net als Ralph Fiennes die hiermee bewijst dat hij meer kan dan het vertolken van romantische rolletjes. Redford is een cineast die enorm veel van cinema houdt: dat zie je in bijna elke seconde en ook in het feit dat hij Martin Scorsese een rol gaf in zijn film. De film biedt niks nieuws, maar is van een ontzettend hoog niveau. Het zal wellicht ook de enige Hollywoodfilm zijn waarin wijlen Koning Boudewijn een sleutelrol speelt.


Quiz Show werd uitgebracht op Touchstone (de filmmaatschappij van Disney) op dvd en is via import ook op (zonder Nederlandse ondertitelds) Blu-ray te vinden.
Didier BECU
14/07/2014
---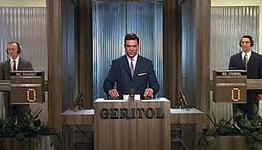 ---