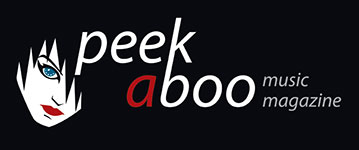 like this movie review
---
ROBIN CAMPILLO
Eastern Boys
Movie
Drama
•
Gay
[70/100]

Cinťart
26/11/2014, William LI√ČNARD
---
Daniel makes an appointment in the Paris North Station with an East European youngster who is willing to accept money for sex. To Daniels surprise a much younger boy appears in his flat the day after, followed by two older boys, a girl and a couple of unfriendly guys, who invade his living room and pour themselves a drink. Boss, a boy in his early twenties and seemingly the leader of the gang, informs Daniel in a friendly way that they accept his invitations of the previous day. The older man doesn't know what to expect next, but it is obviously to late to call the police. The force majeure is too big. Music is being played, there is some dancing going on and soon after Daniel's flat screen, his paintings, gadgets, the chandelier in the living room and his clothes disappear in the elevator and into a truck downstairs. Marek, the boy with whom he has made the appointment, gives no sign of recognition. Daniel feels betrayed and abused and when he wakes up the next morning, his flat is empty, that is to say, the young Russians are gone and except for a sofa and a table his flat is completely blank...
The next day at the same hour Marek returns. He is alone. Would you like to fuck me still for the agreed rate?, he asks as if nothing has happened. Daniel flashes his eyes, bites his lip and opens the door for the young Ukrainian, who, less than half an hour later, disappears into the night with 50 euro. A few days later, he is back. There is no question of affection or interaction. While Daniel puts his pants, the boy takes his clothes and leaves the flat. With 50 euro, of course. After a few encounters, Daniel tries to talk to him: if they could make more than one appointment per week and maybe during the weekend when he himself is free? Very slowly he draws Marek back from what seems to be an infinite apathy. But Boss cannot be fooled, he realizes what is going on and he is not prepared to let Marek go. He keeps the boy's identity card in a locker, and guards it with his life. Marek, who realizes that another life is possible, decides to go back to the cheap hotel where the gang is staying to get his ID...
The homoerotic relationship between the two main characters in Eastern Boys is no more than a side theme. The central theme is about an Eastern European boy and a gang, which offers him safety and shelter, but demands unconditional loyalty and obedience in return. Therefore Marek informs his leader Boss about his appointment with Daniel. His return afterwards may surprise you, after all he is responsible or the clearing out of Daniel's flat, but keep in mind that a lot of East European youngsters wander the streets of major Western European cities nowadays, unfamiliar with concepts like trust and loyalty in relation to third parties and exclusively driven by personal gain. That is also Daniels problem when he allows Marek into his flat again: he realizes that the boy merely behaves like a prostitute and is not interested is the person who makes love to him. Talking has hardly any influence. The boys doesn't answers. And later – when Daniel inquires about his family in Ukraine – the boy accuses him of lack of confidence, or how the mental distance between Western and Eastern Europeans is very large in some cases, certainly with people from Moldavia, Ukraine, Georgia and other parts of the former Soviet Union.
The problem with Eastern Boys, though, is the fact that Director Robin Campillo tries to put both Marek and gang leader Boss in the spotlight – in the interview (see Extras) he admits that he is more interested in the Boss character – and as a result neither character is thoroughly explored. Olivier Rabourdin (Tony's Revenge, 2011; Des Hommes et des Dieux, 2010) is by far the strongest actor in Eastern Boys and he is the one who offers the viewer a guide in a film that often leads in very different directions. Some scenes - especially in the first 15 minutes of the film - are very long, without much action or drama (scene at the station, the party in Daniel's apartment), and that will surely chase away a number of viewers, but this approach is clearly intended to evoke a dark and threatening atmosphere and to inject the film with a huge chunk of Hitchcockian tension.
William LI√ČNARD
26/11/2014
---
Veertiger Daniel spreekt in het Parijse noordstation een jonge kerel aan van wie hij vermoedt dat hij zich laat betalen voor seks. Ze maken een afspraak voor de volgende dag in Daniels flat, maar tot Daniels verbazing staat er 's anderendaags een minderjarig jongetje voor z'n deur dat zich handig naar binnen werkt en even later de deur opent voor nog twee andere jongens, direct gevolgd door een meisje en nog een paar jongens die zich in Daniels fauteuilles installeren en zich alvast een drankje inschenken. Uitleg krijgt hij uiteindelijk van Boss, een twintiger die schijnbaar als leider optreedt van de Oost-Europese bende en die hem op zeer vriendelijke toon meedeelt dat hij, Daniel, hun de vorige dag heeft uitgenodigd op het station, of niet? De Fransman weet niet wat hij mag verwachten, maar de politie bellen is uiteraard uit den boze, de overmacht is te groot. Er wordt een muziekje opgezet, er wordt gedanst en lol getrapt en voor Daniel het beseft vertrekken z'n flatscreen, z'n schilderijen, z'n gadgets en zelfs z'n luster in de woonkamer en z'n kleren in de slaapkamer in de richting van de lift om vervolgens een aantal etages later in een vrachtwagen te verdwijnen. De jongen met wie hij een afspraak heeft gemaakt, Marek, verschijnt als laatste, maar hij schijnt de gang van zaken normaal te vinden. Daniel voelt zich verraden en misbruikt en als hij de ochtend nadien wakker wordt is de flat leeg, dat wil zeggen: de jonge Russen en hun kompanen zijn verdwenen en op een bank en een kapot tafeltje na is z'n flat helemaal leeggemaakt…
De dag nadien op hetzelfde tijdstip gaat de bel en staat Marek, dit keer alleen, voor de deur. Wil je me nog steeds neuken?, vraagt hij met uitgestreken gezicht, tegen het afgesproken tarief? Daniel knippert even met de ogen, bijt op z'n tanden en laat de jonge Oekraïner binnen, die minder dan een half uur later met 50 euro verdwijnt. Een paar dagen later staat hij er opnieuw. Maar van genegenheid of interactie is geen sprake. Als Daniel klaar is kleedt Marek zich aan en vertrekt. Met 50 euro. Na een paar ontmoetingen probeert Daniel met z'n jonge bezoeker te praten: of ze een afspraak kunnen maken over het moment waarop hij opduikt? Of het meer dan eens in de week kan en misschien tijdens het weekend, want dan moet hij niet naar z'n werk? Heel langzaam weekt hij Marek los uit wat een oneindige apathie lijkt te zijn. Maar als hij hem in nieuwe kleren stopt en een Ipad cadeau doet, komt Marek ik aanvaring met Boss die weinig signalen nodig heeft om te beseffen wat er aan de hand is. Hij houdt Marek nog stevig in z'n greep, want diens persoonsbewijs ligt in de locker die de brutale Rus als een schat bewaakt. Marek, die beseft dat een ander leven tot de mogelijkheden behoort, besluit om nog een keer terug te keren naar het goedkope hotelletje waar de bende zich voor de Franse emigratiediensten verstopt…
In Eastern Boys is er sprake van een homo-erotische relatie tussen de beide hoofdpersonages, maar dat is niet meer dan een zijdelings thema, want centraal staat de Oost-Europese jeugdbende waartoe ook Marek behoort en die hem veiligheid en onderdak biedt, maar die tegelijk ook onvoorwaardelijke loyaliteit en gehoorzaamheid eist. Daarom brengt Marek bendeleider Boss op de hoogte over de afspraak die hij met Daniel heeft gemaakt. Dat hij niet lang daarna opnieuw voor diens deur staat – ondanks het feit dat hij verantwoordelijk is voor het leeghalen van de flat – verbaast nauwelijks, want er dwalen tegenwoordig individuele door de straten van grote West-Europese steden die onbekend zijn met begrippen als vertrouwen en loyaliteit ten opzichte van derden en die nog uitsluitend gedreven worden door eigengewin. Dat is ook Daniels probleem als hij Marek weer binnenlaat, want uit alles blijkt dat die zich louter als een prostitué gedraagt en niet geïnteresseerd is de persoon die het met hem doet. Met hem praten leidt aanvankelijk tot niets. Hij antwoord nauwelijks. En later – als Daniel informeert naar z'n familie en z'n leven in Oekraïne – verwijt Marek hem zelfs een gebrek aan vertrouwen, of hoe de mentale afstand tussen West- en Oost-Europeanen in sommige gevallen heel erg groot is, zeker in het geval van Oekraïners, Moldaviërs, Georgiërs en andere voormalige onderdanen van de Sovjet Unie.
Het probleem met Eastern Boys is evenwel het feit dat regisseur Robin Campillo zowel het personage Marek als bendeleider Boss in de kijker wil plaatsen – in het interview in Extra's geeft hij toe dat Boss hem het meest interesseert als karakter – waardoor geen van beide karakters uiteindelijk grondig wordt verkend en uitgewerkt. En verrassend genoeg komt het personage Boss uiteindelijk veel beter uit de verf en is Marek niet meer dan de speelbal in een conflict waarvan hij de spelregels niet kent. Olivier Rabourdin (Tony's Revenge, 2011; Des Hommes et des Dieux, 2010) is met voorsprong het sterkste personage in Eastern Boys en hij is degene die de kijker een leidraad biedt in een film die soms de neiging heeft om heel verschillende richtingen in te slaan, maar verrassend genoeg toch elke keer opnieuw bij het hoofdthema uitkomt. Sommige scènes - vooral in het begin van de film - zijn erg lang zonder dat er sprake is van veel actie of drama (scène bij het Parijse noordstation, feestje in de flat van Daniel), en ze zetten beslist een aantal kijkers op het verkeerde been, maar ze zijn duidelijk bedoeld om een donkere en dreigende sfeer op te roepen, waarin de maker ook echt slaagt, net zoals in de latere scènes in het hotel, waar de bende van Boss een zwarte hotelbediende bedreigt. Op dat moment injecteert regisseur Robin Campillo z'n film heel even met een flinke portie Hitchcockiaanse spanning.
Eastern Boys
Regisseur/Director : Robin Campillo
Film
Frankrijk/France, 2013
124 min. – PAL – Français DD 5.1
Ondertitels/Subtitles: Nederlands, Français
Extra: • Interview met de Regisseur/Interview with the Director
• Originele Bioscooptrailer/Original Trailer
William LI√ČNARD
26/11/2014
---
---