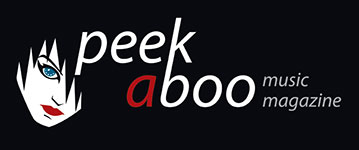 like this article review
---
ROBIN WILLIAMS
1951-2014
Article
12/08/2014, Didier BECU
---
It's always a shock to hear the death of someone you like. Today, it was 7h30 in the morning, standing in a traffic jam when I heard the sad news that Robin Williams died at the early age of 63. Rumours were already around that it was a suicide. And yes, some hours later it was confirmed that the actor hanged himself. Not a real surprise as Robin struggled with depressions (he was bipolar) and addicted to alcohol. A sad end, but in respect for him, we better remember him for his great career and not for the sad act that made a tragic end to his life. Robin Williams was a great actor, someone who could do a lot, someone from whom others can learn a lot.
One of his first appearance was in Happy Days (yeah, the Fonz!) as the alien Mork. A little role that was so impressive that he soon got his own series Mork & Mindy. Two years later Williams made his debut on the silver screen as Popeye. The film was a disaster and probably the weakest from Robert Altman, but it was a sign that Robin was made for cinema.
A bit later he played in The World According to Garp (1982) by George Roy Hill, a very important role as back then everybody has read the book by John Irving. Fans from the novel immediately saw that this actor was a real chameleon, the clown could also play dramatic roles.
In the early 80's Robin was a bit absent, with Moscow on the Hudson being his most famous one. But in 1987 everything changed when he yelled the famous words "Gooooooooooooood morning, Vietnam!" in the famous movie from Levinson in 1987. Williams was nominated for an Oscar, but didn't win. Two years later he also was nominated for his role as John Keating in Dead Poets Society. Thanks to this movie the whole world knew what "Carpe Diem" meant and it was another confirmation that Williams was brilliant. But still no Oscar though…
Lots of other successes followed. The Fisher King by Terry Gilliam, Awakenings, Peter Pan in Hook by Spielberg, Toys, the voice from the ghost in the Walt Disney-animation Alladin, Mrs. Doubtfire, Jumanji and Flubber.
And then in 1997 it happened. As the teacher who helped Will Hunting (Matt Damon) he finally got an Oscar. Williams was as he said himself during his Oscar-speech speechless. It was also a time to meet another Williams: his dark side. He played in Insomnia from Nolan, but also a freaky psycho in the very underrated One Hour Photo by Mark Romanek. From then on, Williams career went downwards. He appeared in nice (but forgettable) movies like RV, Night At The Museum or The Final Cut.
The talent was still there, just no roles that could mark that talent. There was talk of a sequel to Mrs. Doubtfire. Robin Williams never made the challenge as on 11th August he took the dramatic decision to step out of life.
Movie fans will always remember you. Respect, Robin. RIP.
Didier BECU
12/08/2014
---