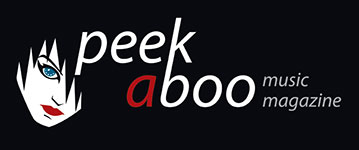 like this movie review
---
ROEL REINE
The Man With The Iron Fists 2
Movie
Martial Arts
[40/100]

Universal Pictures
02/06/2015, Didier BECU
---
Three years ago, no one knew what happened when rapper RZA directed a kungfu-movie. Everyone knows that the singer is under the spell of the fight films of the Shaw Brothers (the name of his band Wu Tang Clan is a tribute to the movie Shaolin And Wu Tang), apparently he is also convinced that his "art "adds value to the genre. Maybe it's just us, but Asian fighting movies that are set in the 19th century and are made with a soundtrack full of hip-hop are kind of grotesque. Despite the dreadful critiques RZA went on, and yes, today the sequel of this vehicle can be found in the store shelves. The direction is hnded over to the Dutchman Roel Reiné (known for the Death Race-sequels and recently for the epic Michiel De Ruyter). That is perhaps a good choice, which does not mean that this second part is any good. On the contrary.
The hero is still Thaddeus Henry Smith (a role which obviously is played by RZA himself) who made himself an iron fists with which he defends the oppressed with great pleasure. The beautiful Innocence (Pim Bubear) discovers in the river the almost lifeless body of the blacksmith. She can convince her father Li Kung (Dustin Nguyen) to give the man a shelter in their home. The village leader however is scared of the cruel Master Ho (Carl Ng). Along with the mayor (Cary- Hiroyuki Tagawa) he exploits the villagers. Every day the poor sods are obliged to risk their lives in the silver mine. By the slightest protest their head is chopped off or tir body thrown into the abyss. There is however a growing protest among the population. The tyrant is also fond of young women and many fathers find the corpse of their young daughter in the jungle. The mayor tells the inhabitants that it is the evil ghost of Lord Pi that wanders around, but the people of Tsai Fu know better. They also find out that Master Ho is not interested in silver, but in the Golden Nectar (a substance that gives a person supernatural powers).
The big problem is not the infantile story. It rarely happens that creators of these type of movies come up with ingenious scripts, it is the insufferable RZA. We have no problem that The Man With The Iron Fists 2 is pure pulp, as after all pulp can be great, but the only reason why RZA made this movie, is to glorify himself. In the first part the rapper could count on Russell Crowe, but the cast of the second part consists of a group of unknowns who need some acting lessons. There is no lack of action, but unfortunately all efforts are lost because they want to make them too hip (especially the hip-hop songs are laughable). Hopefully somebody has the balls to convince this egomaniac that a third part is not necessary.
Didier BECU
02/06/2015
---
Drie jaar geleden wist men in de filmwereld niet wat men zag toen rapper RZA zelf achter de camera kroop en een kungfu-film draaide. Iedereen weet wel dat de zanger in de ban is van de gevechtfilms van de Shaw Brothers (de naam van zijn band Wu Tang Clan is sowieso een ode aan de film Shaolin And Wu Tang), blijkbaar is hij er ook van overtuigd dat zijn "kunst" een meerwaarde is voor het genre. Misschien ligt het aan ons, maar Aziatische gevechtfilms die zich afspelen in de 19e eeuw en drijven op een soundtrack vol hiphop, zijn a priori potsierlijk. Ondanks de barslechte kritieken zette RZA zijn droom door en jawel, vandaag ligt zowaar de sequel van dit vehikel in de winkelrekken. De regie gaf hij door aan de Nederlander Roel Reiné (bekend voor de Death Race-sequels en onlangs voor het zeevaartepos Michiel De Ruyter). Dat is misschien geen slechte keuze, wat nu ook weer niet betekent dat dit tweede deel goed is. Integendeel.

De held van dienst is nog altijd Thaddeus Henry Smith (een rol die uiteraard door RZA zelf wordt vertolkt): een smid die zichzelf ijzeren vuisten schonk en met alle plezier in de bres springt voor de verdrukten. De mooie Innocence (Pim Bubear) ontdekt in de rivier het bijna levensloze lichaam van de smid. Zij kan haar vader Li Kung (Dustin Nguyen) overtuigen om de man een schuilplaats in hun huis te geven. De dorpsleider heeft daar eigenlijk maar weinig zin in, vooral omdat hij op zijn hoede behoort te zijn voor de wrede Master Ho (Carl Ng). Samen met de burgemeester (Cary-Hiroyuki Tagawa) buit deze wreedaard de dorpelingen uit. Iedere dag worden de pineuten verplicht om in de zilvermijn hun leven te riskeren. Bij het minste protest wordt hun hoofd afgehakt of worden zij gemakshalve de dieperik ingegooid. Toch groeit er stilaan protest bij de bevolking. De tiran is namelijk ook verzot op jonge vrouwen, waardoor vaders regelmatig het lijk van hun jonge dochter in de jungle vinden. Men maakt hun wel wijs dat het de kwade geest van Lord Pi is die ronddwaalt, maar de inwoners van Tsai Fu weten beter. Het plaatje wordt helemaal compleet als zij erachter komen dat Master Ho niet in het zilver is geïnteresseerd is, maar in de Gouden Nectar (een goedje dat iemand bovennatuurlijke krachten heeft). Tweemaal (en niet één keer meer!) raden wie daar een stokje voor zal steken!

Het grote probleem is niet het infantiele verhaal. Het gebeurt zelden dat makers van dit soort films met ingenieuze scripts op de proppen komen, wel is de onuitstaanbare RZA, die anderhalf uur loopt te paraderen (in geen geval willen we het woord acteren gebruiken), het struikelblok. We hebben er geen probleem mee dat The Man With The Iron Fists 2 pure pulp is, per slot van rekening kan pulp fantastisch zijn, maar het enige waar het bij RZA om draait is de verheerlijking van zijn eigen onuitstaanbaar persoontje. In het eerste deel kon de rapper nog (onbegrijpelijk) op Russell Crowe rekenen, maar de cast van het tweede luik bestaat uit een groepje onbekenden die nood hebben aan een stevige portie acteerlessen. Aan actie is er geen gebrek, helaas gaan ook alle inspanningen op dat vlak verloren omdat men alles overdreven hip wil maken (vooral de hiphopnummers weken ronduit storend). Hopelijk heeft er iemand de ballen aan zijn lijf om de egotripper ervan te overtuigen dat een derde deel niet nodig is.
Didier BECU
02/06/2015
---
---