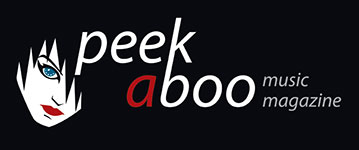 like this movie classics review
---
ROGER CORMAN
The Pit And The Pendulum
Movie
•
Movie classics
Horror
[80/100]

Arrow
18/07/2014, Didier BECU
---
At the beginning from the 60's you could find three important waves in horror: the Italian school (with Black Sunday by Mario Bava as the perfect example), the British Hammer-productions and American International. In this last one, Roger Corman played a very important role. Corman would become the ultimate king of the B-movie and really directed movies by numbers. In the end Corman was fed up by this and proposed American International to raise the budget and make a colour movie. The first one was published in 1961: The Fall Of The House Of Usher, an adaption from an Edgar Allan Poe-novel. The success was huge, and so a "sequel" was a logic move. At first Corman wanted to do The Masque Of The Red Death, but because Ingmar Bergman already has made with The Seventh Seal a several movie (at least if it comes to costumes), the filmmaker choose The Pit And The Pendulum as his second "big" movie.


If we say "big" then still the budgets are extremely low. All sets from The Fall Of The House Of Usher were simply used again. For Corman that was only an advantage: if you do that every time you make a movie and add something then you end up having something huge!


On paper the story of The Pit And The Pendulum is only some pages long, but then again American International was never shy to rewrite history. The script itself is an easy one, but it's especially the gothic atmosphere that has made The Pit And The Pendulum a timeless classic.


During the Spanish Inquisition, the unfortunate Francis Barnard (John Kerr) travels to the castle of his brother-in-law Nicholas Medina (Vincent Price) as his sister Elizabeth (Barbara Steele) died. Francis doesn't believe that his sister died from a blood disease and wants to investigate everything in detail. That is necessary as the next day Elizabeth's ghost appears in the castle.


The film doesn't look that frightening these days, but back then The Pit And The Pendulum was a scary experience to watch. The acting is very classic with once again Vincent Price who is enjoying his role. The choice for Barbara Steele was a good one either as this lady already appeared as leading star in Bava's Black Sunday.


You surely already have seen The Pit And The Pendulum during a late evening session at the BBC, but this version by Arrow has become another gem to own. Not only you'll find a restored version, of course there is also the as always excellent bonus section that's included in here.


There is a very interesting audio commentary by Roger Corman, but an Arrow-release is special because of its bonus movies. Behind the Swinging Blade is a new documentary in where lots of collaborators (including the daughter of Vincent Price) are talking about the making of the horror classic. Roger Corman remains a master in telling film stories. An Evening of Edgar Allan Poe is a collection from Vincent Price reading Edgar Allan Poe-stories. There is also a deleted scene and some trailers.


The Pit And The Pendulum is available on Blu-ray on Arrow.
Didier BECU
18/07/2014
---
In het begin van de jaren 60 had je drie grote stromingen in de horrorwereld: de Italiaanse school (met Black Sunday van Mario Bava als het ultieme schoolvoorbeeld), die van de Britse Hammer-studio's en American International. Tot die laatste groep (een filmbedrijf) die zich vooral op jongeren richtte, behoorde ook Roger Corman die later zou uitgroeien tot de ultieme koning van de B-film. Corman maakte werkelijk films bij de vleet. Toen de jaren 60 aanbraken had hij daar schoon genoeg van. Corman stelde American International voor om het budget te verhogen en een heuse kleurenfilm te draaien. In 1960 verscheen The Fall Of The House Of Usher: een verfilming van een Edgar Allan Poe-verhaal. Het succes was enorm, zodat een "sequel" niet kon uitblijven. Oorspronkelijk wilde Corman nadien The Masque Of The Red Death draaien, maar omdat Ingmar Bergman met The Seventh Seal al een gelijkaardige film (ten minste wat de kostuums betreft!) had gemaakt, besloot de cineast toch maar om The Pit And The Pendulum als zijn tweede "grote" film te kiezen.


Als we "groot" schrijven dan nog zijn de budgetten belachelijk laag. Zo werden alle sets uit The Fall Of The House Of Usher gewoon lekker herbruikt. Corman zag daar alleen maar een voordeel in: als je dat film na film optelt en er steeds iets bijlapt dan bekom je uiteindelijk iets groots!


Het verhaal van The Pit And The Pendulum is op papier amper een paar pagina's lang, maar voor American International is het nooit een probleem geweest om de geschiedenis wat te vervalsen. Het verhaal is eenvoudig, maar het is vooral de gothic-sfeer die van The Pit And The Pendulum zo'n tijdloze film heeft gemaakt.


De ontredderde Francis Barnard (John Kerr) reist naar het kasteel van zijn schoonbroer Nicholas Medina (Vincent price) af wiens vrouw Elizabeth (Barbara Steele) is overleden. Francis gelooft er geen snars van dat zijn zus door een vreemde bloedziekte is gestorven en wil alles tot op het bot onderzoeken. Dat is nodig, want de volgende dag komt Elizabeths geest in het kasteel spoken.


De film lijkt vandaag wel uiterst braaf, toch was The Pit And The Pendulum een prent die onze ouders de schrik van hun leven gaf. Het acteerwerk is shakesperiaans klassiek met een Vincent Price die wederom in zijn sas was. Ook de keuze voor Barbara Steele was meer dan goed, deze dame was immers de ster uit Bava's Black Sunday.


Je hebt The Pit And The Pendulum misschien al eens gezien tijdens een avondvertoning op de BBC, maar deze versie die door Arrow is uitgebracht is er weer eentje geworden om van te snoepen. Niet alleen vind je een bijzonder knappe gerestaureerde versie, ook vind je tal van extra materiaal op het schijfje terug.



Er is de bijzonder leerrijke audiocommentaar van Roger Corman, maar zoals steeds bij Arrow zijn het de bonusfilmpjes die het hem doen. Behind the Swinging Blade is een nieuwe documentaire waarin allerlei medewerkers (alsook de dochter van Vincent Price) het over het maken van de horrorklassieker hebben. Bijzonder educatief, want Roger Corman blijft een meesterverteller aan wiens lippen iedere cinefiel hangt. An Evening of Edgar Allan Poe is een uurtje op schoot bij Vincent Price die wat verhaaltjes van Edgar Allan Poe voorleest. Naast een verwijderde scène zijn er ook talrijke trailers aanwezig.



The Pit And The Pendulum is vanaf nu op Blu-ray beschikbaar via Arrow.
Didier BECU
18/07/2014
---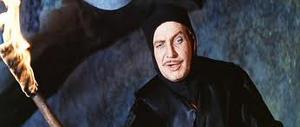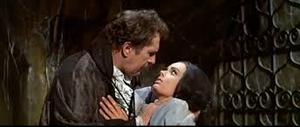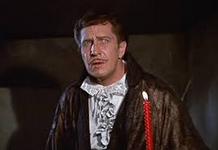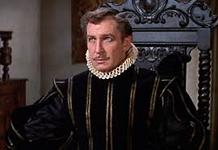 ---