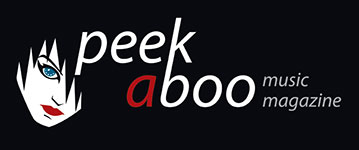 like this movie review
---
ROGER DONALDSON
November Man
Movie
Spy Movie
[55/100]

Dutch FilmWorks
02/03/2015, Didier BECU
---
If you have a previously career as James Bond, then of course it helps to give shape to another super agent and to make it complete the makers even included a former Bond girl. Of course we are referring to November Man in which Pierce Brosnan shows what he is still capable of at a mature age, and that features Olga Kurylenko, you know, the Ukranian beauty who conquered Daniel Craig's heart in Quantum Of Solace. Even if Brosnan claimed in numerous interviews that his character Peter Devereaux (from the book series by Bill Grangerà has nothing to do with Ian Fleming's alter ego,the producers hope of course that all Bond-fans also will watch this one. And it must be said, though veteran Roger Donaldson does not have the same budget, but this spy movie will surely be appreciated by fans of the genre.
Do not expect anything new. The bad guys are of course the Russians, this time even the President (and due to current affairs that is not even that hard to believe), who did some bad things during the war in Chechnya that would turn the stomach of a righteous man. When Deveraux wants to nail the villains to the cross, he discovers that also the Americans (even the CIA) are involved.
November Man is an explosive film. Brosnan plays totally on autopilot, but that is no disadvantage in this thrilling spy movie. The baddies are built up with clichés, but they do what they need to do and so they are effective.
Now out on DVD and Blu-ray via Dutch Filmworks.
Didier BECU
02/03/2015
---
Als je in je carrière al eerder James Bond hebt gespeeld, helpt het uiteraard om gestalte te geven aan een andere superagent en om het helemaal bont (ha!) te maken, hebben de makers er zelfs een Bond-girl bijgevoegd. We hebben het uiteraard over November Man, waarin Pierce Brosnan op rijpere leeftijd nog eens mag tonen waartoe hij in staat is en Olga Kurylenko, die in Quantum Of Solace het hoofd van Daniel Craig op hol mocht brengen. Ook al beweerde Brosnan in talloze interviews dat zijn karakter van Peter Devereaux, dat uit de boekenreeks van Bill Granger komt, niets te maken heeft met het personage van Ian Fleming, is het duidelijk dat de producenten hopen dat alle Bond-fans naar deze actiefilm zullen kijken. En, het moet worden gezegd, ook al beschikt veteraan Roger Donaldson niet over hetzelfde budget, is deze spionagefilm eentje die fans van het genre zullen waarderen.
Verwacht echter niks nieuws. De slechteriken zijn nog maar eens de Russen, deze keer zelfs de president (en met de huidige actualiteit is dat niet eens zo moeilijk om te geloven) die tijdens de oorlog in Tsjetjenië dingen heeft uitgespookt die de maag van een rechtschapen mens zouden doen omkeren. Als Deveraux op onderzoek uitgaat en recht wil laten geschieden, ontdekt hij dat ook de Amerikanen (en zelfs de CIA) in het stinkende zaakje zijn betrokken.
November Man is letterlijk en figuurlijk een explosieve film. Brosnan speelt wel volledig op automatische piloot, maar dat is in deze spionagethriller geen gebrek. De baddies zijn wel opgebouwd uit clichés, maar ze doen wat ze moeten doen en dus zijn ze effectief.
Nu uit op dvd en Blu-ray via Dutch FilmWorks.
Didier BECU
02/03/2015
---
---