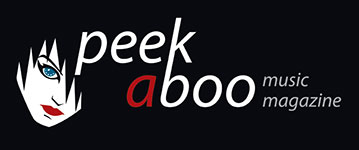 like this movie review
---
ROMAN POLANSKI
Venus In Fur
Movie
Drama
[78/100]

E1
21/05/2014, Didier BECU
---
Polanski is now reaching his 80th birthday and without any doubt he's one of the greatest directors that is still alive. We won't mention his turbulent private life that was a weekly common thing in the tabloids, but let us concentrate on his film art. Agreed, the Polish director made some missers (from Oliver Twist to Pirates), butt he will be in the first place remembered for monumental masterpieces like Repulsion or Chinatown. Since the extremely underrated Carnage, Polanski discovered another talent: turning classic plays into vivid cinema.


The piece that Polanski this time has chosen is one that is written by David Ives and that is based upon Venus im Pelz by Leopold von Sacher-Masoch who can be considered as the inventor of masochism. That's quite a difficult task. Not because of its subject as Polanski already directed the controversial Bitter Moon, but because the whole movie is set in one place and only counts two actors! But no worries though as there's a genius behind the camera who has chosen the best performers. For the role of vamp Vanda Polanski choose his own wife and muse (Emmanuelle Seigner), while he picked up Mathieu Amalric to perform the male role. That's probably not out of the blue as the actor looks very similar to the director in his younger days.


In old theatre we find director Thomas Novachek (Mathieu Amalric) who is desperately seeking a woman who can play the lead role in his play Venus In Furs. Just at the moment that Thomas wants to end the daily audition, an ordinary (even a bit whorelike) middle-aged lady enters the theatre. The woman is named Vanda (!) and claims that she's the perfect choice. The director himself isn't that convinced. The woman portrays everything he rejects, and he's overwhelmed by the idea that she knows nothing about Leopold von Sacher-Masoch. A false thought, as soon Novachek is involved in a perverse world play that's controlled by Vanda. The frontier between fiction and truth fades away.


In a way you can say Venus In Furs is made for an arthouse public, but at the same time the movie is one of Polanski's lightest (intelligent) movies he made in years. You still recognize that this piece is released by a master. A fact you immediately see in the beginning of the movie: an impressive track shot that reminds us of his glory days during Rosemary's Baby. Once he enters the theatre (that's after two minutes!) Polanski behaves himself as a voyeur. Venus in Furs is indeed a movie in where the acting rules, but it's the director who stays the master of the game! Excellent!


Venus In Furs is now out on DVD and Blu-ray on E One.
Didier BECU
21/05/2014
---
Met zijn tachtigste is Roman Polanski wellicht één van de grootste filmregisseurs die momenteel nog in leven is. We hebben het niet over het turbulente privéleven van de Pool, wel over diens filmkunst. Hij maakte wel geregeld een uitschuiver (van Oliver Twist tot Pirates), maar hij zal in de eerste plaats toch de geschiedenisboeken ingaan dankzij meesterwerken als Repulsion of Chinatown. Sinds het enorm onderschatte Carnage heeft Polanski een ander talent ontdekt: toneelstukken omtoveren tot intrigerende cinema.


Het stuk dat Polanski voor deze Franse productie uitkoos is er eentje van David Ives dat gebaseerd is op Venus im Pelz van Leopold von Sacher-Masoch, zeg maar de uitvinder van het masochisme. Zo'n opzet is een gevaarlijke opdracht. Niet wegens het onderwerp, want Polanski maakte al eerder pikante dingen, denk maar aan Bitter Moon, wel omdat deze film zich grotendeels op één plek afspeelt en slechts twee acteurs telt. Gelukkig staat er een genie achter de camera en zijn de acteurs niet de eerste de beste. Voor de vertolking van Vanda koos Polanski zijn eigen vrouw en muze uit, nl. Emmanuelle Seigner en voor de mannelijke rol werd dat Mathieu Amalric: een acteur die als twee druppels water op de regisseur lijkt (ten minste in zijn jonge dagen toch!)


In een vervallen theater is Thomas Novachek (Mathieu Amalric) hopeloos op zoek naar de perfecte hoofdrolspeelster van zijn stuk Venus In Furs. Net op het moment dat Thomas de auditie wil afsluiten en naar zijn vrouw wil terugkeren, komt een ordinaire, hoerachtige vrouw binnen. Toevallig heet de vrouw ook Vanda en beschouwt zichzelf als de ideale keuze. De regisseur is heel wat minder enthousiast. Niet alleen belichaamt deze wulpse vrouw alles wat hij verfoeit. Hij is er ook van overtuigd dat de Française geen zier van Leopold von Sacher-Masoch afweet, maar daar vergist hij zich in. Voor hij het goed beseft laat Novachek zich meeslepen in een pervers woordenspel waarin Vanda de onverslagen meesteres is, de grens tussen fictie en waarheid verdwijnt.


Venus In Furs mikt wel ontegensprekelijk op een arthousepubliek, toch kun je de film gerust als luchtig (intelligent) entertainment kunnen beschouwen. Polanski is en blijft nog steeds een meester, dat merk je al vanaf het begin: een fenomenaal track shot dat aan zijn hoogdagen van Rosemary's Baby herinnert. Cinema die cinema is! Nadien houdt Polanski zich wat op de vlakte en gedraagt hij zich als een voyeur. Venus in Furs is inderdaad in de eerste plaats een film waarin geacteerd wordt, de cineast is niet meer dan degene die de touwtjes (stevig) in handen heeft. Majestueuze cinema van een grootmeester op wie we nog lang niet zijn uitgekeken!


Venus In Furs is nu uit op dvd en Blu-ray en dit via E One.
Didier BECU
21/05/2014
---
---