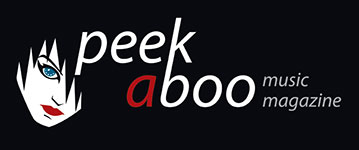 like this movie review
---
RON HOWARD
Rush
Movie
Action
•
Adventure
[80/100]

Warner Home Video
27/01/2014, Didier BECU
---
2013 was an excellent year for Warner. Not only were they responsible for the long awaited return from Superman, but the studio also delivered two of the best blockbusters from that particular year: Gravity and Rush. It's a mystery why the legendary duel between Niki Lauda (Daniel Brühl) and James Hunt (Chris Hemsworth) hasn't been filmed before. Honestly said, I had some prejudices when I found out that Ron Howard would be the director. The former Happy Days-star surely is a talented filmmaker, but his movies are a bit too artificial as well. It might be a contradiction to say, but Rush is a winner just because it all looks so realistic. Add an immense tension (even if everyone knows the end) to that and Rush is indeed a blast....

Already during the Formula 3-races it was clear that both Lauda and Hunt were destined to become big players on the racecircuit. They both dream of grabbing the World Title, but their approach is totally different. Hunt is a good-looking Scottish playboy who is presented on every party. Hunt drinks, smokes and is always surrounded by beautiful women. Lauda is totally the opposite. Due to his looks Hunt calls the Austrian racer "the rat". For Lauda Formula 1 is pure math. The two sportsmen are fighting a bitter war that is fought on both the press conferences and the circuit. But besides the fact that they can drink each other's blood, they are also connected by the ill fate that surrounds Formula 1. Back then, Formula 1 was one of the most dangerous sports. Many pilots lost their life on the circuit. On 1st August on the Nürburg-ring Lauda escaped from death. The Austrian racer was almost burned alive, but even if he almost lost his face, Lauda kept on racing afterwards.

There are different reasons why Rush has become such a good movie. First of all (oh the contradiction!) is because Howards directing is flawless. Even if you never seen a Formula 1-race in your life, then Rush stays an excellent watch. Howard doesn't use CGI-effects and it feels like his camera is constructed to the wheel of the racingcar. A technique that gives the movie a phenomenal boost. This is a movie about people, it's not only made for Formula 1 buffs. The acting is sublime. Hemsworth is perfectly cast to perform Hunt and Daniel Brühl is probably acting on his highest level. There's also the stunning cinematography by Anthony Dod Mantle (Festen, Dogville and Slumdog Millionaire). The images of the terryfying circuit in Japan that is dripping wet could have been made by Tim Burton.As it's usual the case with him, Hans Zimmer also delivered an excellent soundtrack.

So yes, Rush is a winner in all its aspects. A blockbuster you absolutely have to see even if you're not that much interested in cars.

Rush is on out on Warner Home Video, on both DVD and Blu-ray. In the bonus section you can find a short featurette and an interview with the real Lauda.
Didier BECU
27/01/2014
---
2013 was een topjaar voor Warner. Er was niet alleen de terugkeer van Superman, ook slaagde de studio erin om twee van de beste blockbusters van dat jaar af te leveren: Gravity en Rush. Het is eigenlijk een wonder dat het legendarische duel tussen de F1-piloten Niki Lauda (Daniel Brühl) en James Hunt (Chris Hemsworth) niet eerder is verfilmd. Eerlijkheidshalve had ik de nodige vooroordelen toen ik destijds vernam dat Ron Howard de regisseurstaak op zich zou nemen. De gewezen ster uit Happy Days is wel een degelijk vakman, doch staat hij ook bekend om zijn net iets te afgelikte films. En kijk, het is net dat wat Howard in Rush heeft vermeden. De camera ligt bijna op het wiel van de raceauto en dankzij de ijzingwekkende spanning (ook al kent iedereen de afloop) heeft Howard waarschijnlijk de beste racefilm aller tijden gemaakt.

Al vanaf de Formule 3 (het kleine broertje van de Formule 1) werd het duidelijk dat Lauda en Hunt de grote mannen uit de jaren 70 van de racewereld gingen worden. Ze dromen alle twee luidop van een wereldtitel, alleen is hun aanpak enorm verschillend. Hunt is een Schotse playboy die op ieder feestje present is. Hij rookt, drinkt en pronkt met de mooiste vrouwen. Lauda (Hunt noemt hem wegens zijn uiterlijk "de rat") is een werkpaard. Hij kent het woord feesten niet en voor de Oostenrijker is Formule 1 bijna pure wiskunde. De twee voeren met elkaar een oorlog die zowel op persconferenties als op het circuit bikkelhard wordt uitgevochten. Maar toch, hoe groot de rivaliteit tussen de twee ook is, zijn de twee ook een beetje vrienden (al was het maar door het lot dat hun verbindt). Formule 1 was in de jaren 70 namelijk de gevaarlijkste sport die je maar bedenken kan. Geregeld lieten piloten hun leven op het asfalt. Lauda ontsnapte op 1 augustus 1976 op de Nürburgring op het nippertje aan de dood. Het lichaam van de sportman werd door brandwonden zwaar toegetakeld. Lauda zag er als een monster uit, maar toch wilde hij niet toegeven en na zijn recuperatie stapte hij opnieuw in zijn racewagen.

Er zijn verschillende redenen waarom Rush zo'n voltreffer geworden is. Allereerst is er de briljante regie (jawel!) van Howard. Zelfs als je nog nooit in je leven een Formule 1-wedstrijd hebt bekeken, is Rush een aanrader van formaat. Het siert de regisseur dat hij geen gebruik heeft gemaakt van de CG-trukendoos. Alles oogt lekker ouderwets, en daardoor des te realistischer. Howard slaat de kijker niet murw met allerlei technische weetjes, deze film handelt in de eerste plaats over mensen. Een geslaagde operatie die vooral te danken is aan de uitmuntende vertolkingen. Hemsworth is ideaal gecast als flierefluiter en wellicht vertolkt Brühl de beste acteerprestatie uit zijn hele carrière. Ook het camerawerk van cameraman Anthony Dod Mantle (Festen, Dogville en Slumdog Millionaire) is buitengewoon. Als het racecircuit in Japan door de gietende regen levensgevaarlijk wordt, lijkt het wel alsof Tim Burton achter de camera's staat. Ten slotte is er nog de score van Hans Zimmer die (zoals altijd) diepe indruk nalaat.

Rush is in alle opzichten een aanrader, een blockbuster die je moet zien, zelfs al ben je helemaal geen autofanaat.

Rush is uitgebracht door Warner Home Video, zowel op dvd als Blu-ray. Als bonus heb je naast een korte featurette, ook nog een interview met de echte Lauda.

Didier BECU
27/01/2014
---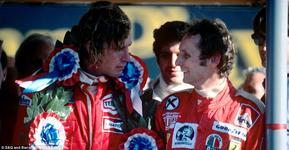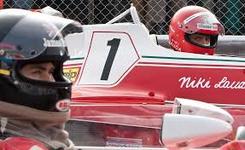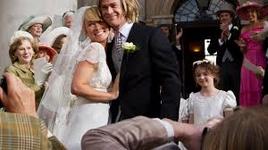 ---