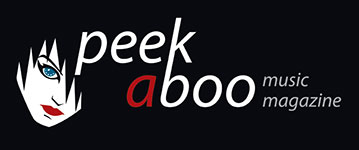 like this cult movies review
---
RON HOWARD
Willow
Movie
•
Cult movies
Fantasy
[62/100]

20th Century Fox
22/09/2014, Didier BECU
---
Some of our readers might be surprised that we consider Willow as a cult movie, but in a way it is, especially because for its melancholic feel and also the fact that this fantasy film seems quite silly these days.
After the enjoyable hits like Cocoon and Splash the former Happy Days-actor came in the highest rank from directors Hollywood would like to work with. That thought George Lucas too who wrote this idiotic story, and produced it. In the beginning the Star Wars-father wanted to make a trilogy, but Willow was such a disappointment financial wise that he soon changed his plans.
The evil queen Bavmorda (Jean Marsch) discovered that a baby will throw her from her throne. Such a danger immediately has to be stopped and therefore she commands to kill the child. A brave midwife has put the baby in safety. Just like Moses, the baby drifts in a basket on a river and ends up in the arms of the midget Willow (Warwick Davis). He is forced by a local sorcerer to return the baby to sender as he can put the village in danger.
It is a very strange fact to notice that it lasted until The Lord Of The Rings before the most popular novel style (fantasy) conquered the film market. There were of course some attempts (from Legend to Krull), but if you don't count the youth sentiment that is involved with these productions, then they're all little failures. The same can be said about Willow. The special effects are so dated that they have become ridiculous and the script has the same level from a bad child's novel. The performances are stiff. Warwick Davis who is also Ewok Wicket in the Star Wars-franchise does a good job, but Val Kilmer once again proves that he is one of the most overrated actors from the 80's. Is there nothing positive then? There is: the impressive score by Howard Shore who probably got the task from Lucas to pen down a Star Wars-like soundtrack.
Some trips to the past can be a disappointment. Willow is such an example, but for those who want to try, the movie is easy to find on both DVD and Blu-ray on 20th Century Fox.
Didier BECU
22/09/2014
---
Het is misschien niet echt vanzelfsprekend om Willow als cult te categoriseren, maar eigenlijk is hij dat wel, al was het maar voor de melancholie en het feit dat deze fantasyfilm anno 2014 ontzettend belachelijk oogt.
Na de leuke hits Cocoon en Splash stond de voormalige Happy Days-acteur hoog op de ranglijst van regisseurs waarmee Hollywood opnieuw in zee wilde gaan. Dat dacht ook George Lucas die zowel het sullige verhaal schreef alsook dit boeltje produceerde. Aanvankelijk wou de Star Wars-vader er een heuse trilogie van maken, maar Willow deed het zo slecht aan de kassa dat deze plannen vliegensvlug werden opgedoekt.
De boosaardige koningin Bavmorda (Jean Marsch) is erachter gekomen dat er een baby is geboren die haar later van de troon zal stoten. Uiteraard moet zo'n gevaar onmiddellijk worden gesmoord, maar een moedige vroedvrouw slaagt erin om de boreling in veiligheid te brengen. Net zoals Mozes wordt hij in een mandje op een rivier gezet om uiteindelijk bij de dwerg Willow (Warwick Davis) aan te spoelen. De lilliputter krijgt van de lokale tovenaar de opdracht om het kind dat het dorp in gevaar brengt terug naar de afzender te versturen.
Eigenlijk is het wel vreemd om te zien dat het tot de eerste Lord Of The Rings duurde vooraleer het fantasygenre zijn plaats in de bioscoop kreeg. Er waren wel enkele pogingen (van Legend tot Krull), maar als je jeugdsentiment niet meerekent dan zijn al deze films complete mislukkingen. Zo ook Willow. De special effects zijn zo gedateerd dat de film er behoorlijk onnozel uitziet en het script is nauwelijks beter dan dat van een doorsnee Jommeke-verhaal. De vertolkingen zijn houterig. De dwerg Warwick Davis die ooit nog de Ewok Wicket in de Star Wars-saga vertolkte brengt het er behoorlijk vanaf, maar Val Kilmer bewijst nog maar eens dat hij één van de slechtste acteurs uit de jaren 80 is. Valt er dan niets interessants te rapen? Jawel, een overdonderende score van Howard Shore die overduidelijk de opdracht van Lucas kreeg om het Star Wars-achtig te laten klinken.
Soms kunnen trips naar het verleden een ontgoocheling zijn. Willow is er zo eentje, maar voor wie het alsnog wil proberen is de film vlot verkrijgbaar op dvd en Blu-ray via 20th Century Fox.
Didier BECU
22/09/2014
---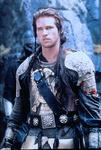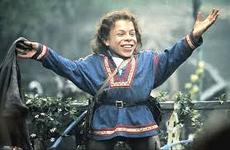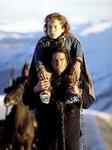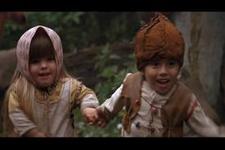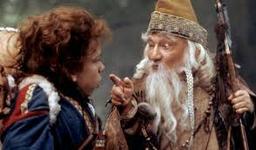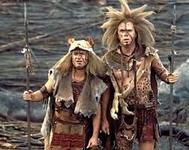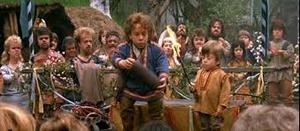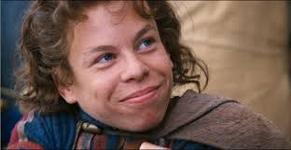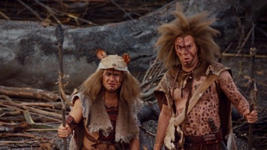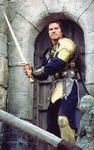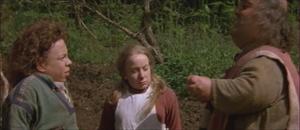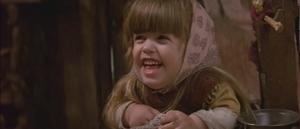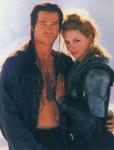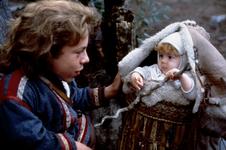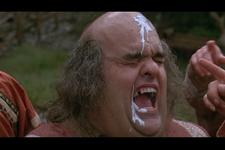 ---