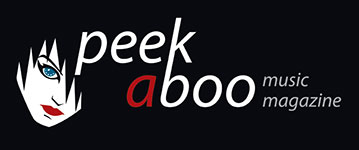 like this movie review
---
ROSCHDY ZEM
Bodybuilder
Movie
Drama
[78/100]

Lumičre
17/02/2015, Didier BECU
---
People who are in love with their own body, that is probably the best way to describe a bodybuilder. Because, with all due respect, can you think of something more vain than showing your own body and secretly hoping that a jury will crown you as Mr. Universe? We think not, and that goes for Vincent (Yolin François Gauvin). It has been five years since he saw his son Antoine (Vincent Rottiers), and in fact he couldn't care less about the boy. For him there are only two things that matter: the perfection of his body and his fitness center. Once again Antoine is getting in trouble. This time it is serious. He has been involved in some shady deals with dangerous people and therefore he has to run for his life. The only safe place is with his father in Saint Etienne. Vincent agrees, but there is no question of a father and son relationship. The two do not understand each other's world and are regularly involved in some serious quarrelling.
Director Roschdy Zem, who you might know of Omar m'a Tué, made with Bodybuilder something quite different. Without making the world of bodybuilders ridiculous, you do not know whether you should have sympathy or pity for those guys. The scene in which Vincent shows his body on the tune of Eye Of The Tiger (how could it be different?) is such a typical example. The father accuses his son of stuffing himself with unhealthy fast food, but he swallows masses of pills to give his body the shape he wants. It is clear that Zem chooses for a contemporary, but strange family drama. The performances are excellent, although Yolin François Gauvin never acted before. If you forget the corny finale that fits more into a sleazy Hollywood movie, then Bodybuilder is a nice piece of French cinema. Bodybuilder is funny, touching and above all worthwhile watching.
Bodybuilder was not an instant success at the box office and that is undeserved. If you want to give the movie a second chance, have a look at the DVD, which is out on Lumière.
Didier BECU
17/02/2015
---
Mensen die verliefd zijn op hun eigen lichaam, zo zou je een bodybuilder kunnen omschrijven. Want, met alle respect, kun je iets ijdeler bedenken dan het showen van je eigen lichaam en stiekem hopen dat de jury je tot één of andere Mr. Universe kroont? Neen dus, en dat geldt ook voor Vincent (Yolin François Gauvin). Hij heeft zijn zoon Antoine (Vincent Rottiers) al vijf jaar niet gezien, en het joch kan hem ook maar weinig schelen. Voor hem is er maar twee dingen die tellen: zijn lichaam en zijn fitnesscentrum. Daar komt grondig verandering in als Antoine nog maar eens in nesten geraakt. Dit keer is het menens. Hij heeft zich ingelaten met duistere zaakjes en gevaarlijke individuen en moet daarom vluchten. De enige veilige plek is bij zijn vader in Saint Etienne. Vincent stemt toe, maar van een vader-zoonrelatie is er helemaal geen sprake. Integendeel, de twee begrijpen elkaars wereld niet en gaan met elkaar in de clinch.
Regisseur Roschdy Zem ken je misschien nog van Omar m'a Tuer, maar Bodybuilder is toch iets heel anders. Zonder dat Zem de wereld van de bodybuilders belachelijk maakt, weet je niet of je sympathie of medelijden moet hebben met de krachtpatsers. De scène waarin Vincent zijn lijf laat bewonderen op de tonen van Eye Of The Tiger (hoe kan het ook anders) is daar zo'n typisch voorbeeld van. De vader verwijt zijn zoon dat hij zich volpropt met fastfood, maar slikt zelf massa's pillen opdat zijn lichaam de vorm krijgt die hij het wil geven. Het is duidelijk dat Zem voor een eigentijds, maar vreemd gezinsdrama kiest. De vertolkingen zijn uitstekend, ofschoon Yolin François Gauvin nog nooit eerder acteerde. Als je het melige slot, dat alleen maar in een ordinaire Hollywoodfilm past, kan vergeten, dan is Bodybuilder een mooi stukje Franse cinema dat een blik werpt op een wereld die de meesten niet kennen. Bodybuilder is grappig, ontroerend en vooral de moeite waard.
Bodybuilder was niet meteen een groot succes aan de kassa, en dat is onverdiend. Je kan de film een tweede kans gunnen, want hij is nu uit bij Lumière op dvd.
Didier BECU
17/02/2015
---
---