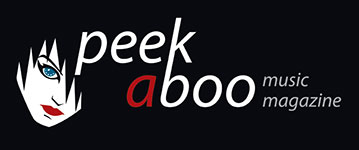 like this article review
---
RUBIN (LOW FACTOR)
Ten Albums That Changed My Life
Article
10/12/2016, Didier BECU
---
We asked Rubin, who is more known as the minimal synth pop band Low Factor, to quote the ten albums that changed his life…
1. THE CURE - Faith
The homogeneity of this album, its sound palette and rhythms make it the most finely produced record of all time to me. It is an ongoing flow of pastel paint washed away by the slick in a very powerful manner, all in subtlety and genius. There isn't any word I believe frankly, that can describe this album to its full truth.
2. THE SISTERS OF MERCY - First and last and Always
This is like family. A classic that isn't tawdry. The Sisters Of Mercy had an impressive formula, a very unique band with a peculiar direction and a specific sound, yet that was able to bring all that to the club and appeal to all. I did not live in that era, but it must be true, as after 30 years it's still going on. Take any title on First And Last And Always, and you will be torn between moving wackily and listening carefully to the refinement and layers in the songs.
3. SECTION 25 - Always Now
Section 25 was an awakening to me, Always Now was the sort of album I thought couldn't exist, but it does. The first instrument I picked up seriously was the bass and this is the perfect music to lose one's heart to the sound of a big, fat chorus bass. Repetition, Repetition, Repetition. I still don't understand how these guys stayed underground for so long even while being in the niche of Factory, and how come everybody isn't talking about Always Now all the time. 'Coming from the heart, that's where it all starts'.
4. FRONT 242 – Geography
Inevitable and undeniable. Front 242 has done many great things, but when you start off with a masterpiece, what else is there to say.
5. SKINNY PUPPY – Bites
Bites is an album that summarizes well the Skinny Puppy journey in all its aggressive tendering and peevish meekness. It lifts spirits. It does mine anyway. The first song I heard from Skinny Puppy was The Choke and it immediately changed my views on music in general, it opened wide a new door I had only ever peeked into. Then you see them live and you've entered a whole new world. Assimilate, Dead Lines, Last Call…I'm tempted to name them all. It's hard to believe this album was made by humans.
6. THE CURE – Pornography
It is impossible to only select one Cure album if I'm talking about life-changing experiences. And this is what Pornography is, an experience. Heavy, anxious, calculated and luminous at once. Attaining this level of perfection and darkness is otherwise unheard of. This album is very rich, dense, and deserves many laying-on-the-floor-listening sessions.
7. RED LORRY YELLOW LORRY - Talk about the weather
This band goes on the same page as The Sisters of Mercy in the story of my life, a classic to my eyes that I discovered and listened to a lot during my teenage years, and still do. I always found this record's production special, it's got a touch no other album has. Talk About the Weather is a flawless song and the whole album announces what is yet to come with Paint Your Wagon.
8. NAGAMATZU - Sacred Islands of the Mad
Straight into the soft spot. Nagamatzu's one of the rare projects I feel was made by a spirit with one head and two hearts. The melody leads itself without a word to just where it has to go, bringing you along. I feel close to this album, like I understand it.

9. CLAN OF XYMOX – Clan of Xymox
This album nobody can go without, and so I didn't. The strings, the drum machine, the compositions both complex and intuitive, Clan of Xymox's self-titled album was made straight out of triumph, a real feat of strength. Every song is a single. It often joined me during long walks under a morning sun.
10. X-MAL DEUTSCHLAND – Fetisch
I know for sure the first song I heard from X-Mal Deutschland was Boomerang, but I could never say when that was. It feels like it was always there. This record was a very important one, in a general sense, for music. And of course also in a more personal sense. A matured and elaborated teenage angst.
Picture of Robin by Mark Edwards.
Didier BECU
10/12/2016
---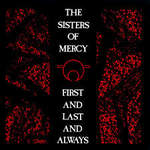 ---