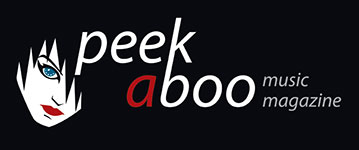 like this cd (ep) review
---
RULE OF THUMB
Rule Of Thumb
Music
•
CD (EP)
Alternative Rock
•
Rockabilly
•
Stoner Rock
[84/100]

Self-released
11/06/2017, Jurgen BRAECKEVELT
---
'Young people nowadays don't know their classics anymore.' 'Modern commercial music is delivered neatly and squeeky clean under strict supervison of major labels and an army of producers.' This may all be true, but that does not bother the Belgian foursome Rule Of Thumb. Rooted in the shadow of the forests of East Flemish (Sint-Maria-)Aalter. Once started as a collaboration between singer/guitarist Kevin De Smet and guitarist/keyboarder Davy Van Simaeys. Psychedelic instrumental music grew into straight in your face rock 'n' roll with the addition of bass player Ian Van De Gehuchte and drummer Brecht Tant. Influenced by Led Zeppelin, Deep Purple and The White Stripes we get a portion of rock in a 70s style. Due to a lack of time heir first EP Rule Of Thumb was recorded live in one take and therefore sounds very straightforward.
Nameless Flow has a catchy rock sound. Typical powerfull and overdone guitars evoke an immediate summer festival feeling. You can also feel the 70s in the sound. In the melody, but also in the brutal ripping guitarsolos. Field Of The Lonely Tree starts rather quiet but that song also quickly turns into a cutting guitarsong.
Next we really go back in time with the bluesrock sound of Music Ground. A high rock 'n' roll content, cruising in a convertible through endless landscapes, that is what this song is made for. The strings are painfully tormented in again some beautiful solo work. It is clear that the hands and strings melt together. Choose Your Enemy brings this first EP to its end. Again no nonsense rock from the highest grade and again with strong guitars.
As mentioned this EP sounds very honest which is not surprising when you realise it was recorded very fast, which has removed any sharp edges. This also causes it to sound nice and rough and full of power. I already had the pleasure of seeing this foursome perform live and that was also more than okay. Young Belgian talent with an experienced way of playing. Rock 'n' roll isn't dead, that's for sure...
Jurgen BRAECKEVELT
11/06/2017
---
Dat jongeren hun klassiekers niet meer kennen? Dat hedendaags commerciële muziek, onder streng toezicht van grote labels en een leger producers haarfijn en kraaknet wordt afgeleverd? Kan allemaal zijn, maar daar heeft het Belgische viertal Rule Of Thumb lak aan. De band heeft zijn wortels in de schaduw van de bosgronden in het Oost-Vlaamse (Sint-Maria-)Aalter. Ooit startte het als collaboratie van zanger/gitarist Kevin De Smet en gitarist/toetsenist Davy VAn Simaeys. Psychedelische instrumentale muziek groeide na toevoeging van bassist Ian Van De Gehuchte en drummer Brecht Tant uit tot een straight in your face rock 'n' roll band. Met invloeden zoals Led Zeppelin, Deep Purple en The White Stripes krijgen we een portie rock met en 70's jasje.De eerste EP Rule Of Thumb werd, bij gebrek aan tijd, meteen live in één take opgenomen en klinkt dan ook rechttoe rechtaan.
Nameless Flow klinkt catchy rockend. De typerende krachtig overstuurde gitaren geven meteen een zomers festivalgevoel. Je voelt ook de 70-er jaren in de sound doorklinken, zowel in de melodie, maar ook de oerhard scheurende gitaarsolo's leveren een méér dan wezenlijke bijdrage. Field Of The Lonely Tree vangt rustiger aan, maar ook dat verwordt snel tot een snedige gitaarsong.
En dan gaan we echt terug met een bluesrock-klinkend Music Ground. Een heel hoog rock 'n' roll gehalte, cruisend in een wagen met open dak door eindeloze landschappen: daar is dit nummer voor gemaakt. De snaren worden vrij pijnlijk getormenteerd in alweer mooi solowerk. Het is duidelijk dat de handen versmelten met de gitaar. Met Choose Your Enemy kabbelt deze eerste EP naar zijn einde. Alweer no nonsense rock van de betere soort met ook hier heel krachtdadig gitaarwerk.
Zoals eerder gesteld klinkt de EP heel eerlijk, kan ook moeilijk anders gezien deze snel werd opgenomen, door er de scherpe hoekjes af te halen. En dat maakt ook dat het zo lekker ruw klinkt en aan kracht wint. Ik mocht het viertal ook al live aanschouwen en ook dat was méér dan goed. Jong Belgisch talent die doorleefd speelt. Rock 'n' roll is not dead, zoveel is zeker....
Jurgen BRAECKEVELT
11/06/2017
---
---