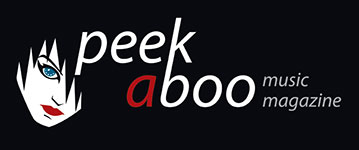 like this movie review
---
RUSSELL CROWE
The Water Diviner
Movie
[42/100]

Universal Pictures
11/08/2015, Didier BECU
---
In the promotional video that is included on this release, Russell Crowe solemnly promises the viewers that he soon will direct another movie. During the shooting of this promotion film, the New Zealand actor did not know that his film debut would be one of the biggest flops of 2015. Is it just the boring topic or is it simply the ignorance of Crowe as a director? Perhaps it is a mix of both, although the latter is strange when you know that Crowe worked in his career with the greatest Hollywood directors (from Michael Mann to Darren Aronofsky). Apparently, he has not looked that well while these guys made their films, because if The Water Diviner excels in boredom.
New Zealand and Australia have a common black page in their history: the Battle of Gallipoli, where countless soldiers of the Australian army, the New Zealand Army Corps (ANZAC) and the Turkish army lost their lives. No soldier, no matter on what side he stood, knew why he had to sacrifice his life. The three sons of Joshua Connor (Russell Crowe) are on the Turkish peninsula to serve their country. A year after the First World War, the three young men still have not returned home and their father assumes that they died during the battle. The mother blames her husband that he can find water, but not his own offspring. She is desperate and commits suicide.At her funeral Joshua promises his deceased wife that he will look for his boys. In Turkey, Joshua discovers that two of them were killed, but the third one is probably still alive. It is a tedious search that doesn't work for a second. To add some romance, Crowe falls in love with a local beauty (Olga Kurylenko, an actress who James Bond better never had met), who has to marry someone against her will. The rest of the story you can complete, even if your name is Russell Crowe!
Crowe doesn't doubt for one second that The Water Diviner is an indispensable artistic gift for humanity, unfortunately it is clear from the very first minute that this sugar-sweet drama is nothing more than an unnecessary accumulation of clichés with moderate acting (Crowe is average, Kurylenko is simply bad). Apparently, every star actor dreams of being a director. Sometimes it works (Clint Eastwood, Ben Affleck or recently Ryan Gosling), but Russell Crowe better removes this activity from his list. The Water Diviner takes nearly two hours, and that's actually 120 minutes too long...
Didier BECU
11/08/2015
---
In het promotiefilmpje dat je op deze release terugvindt, belooft Russell Crowe de kijker plechtig dat hij weldra opnieuw achter een camera zal kruipen. Tijdens de opnames van deze promotiepraat wist de Nieuw-Zeelandse acteur nog niet dat zijn filmdebuut één van de grootste flops uit 2015 zou worden. Ligt het aan het saaie onderwerp of is het gewoon de onkunde van Crowe als regisseur? Wellicht, een mix van beide, alhoewel dat laatste vreemd is als je weet dat Crowe in zijn carrière met de allergrootste Hollywoodregisseurs (van Michael Mann tot Darren Aronofsky) heeft samengewerkt. Blijkbaar heeft hij niet goed gekeken hoe deze mannen hun films maken, want als The Water Diviner ergens in uitblinkt, dan is het wel in verveling.
Nieuw-Zeeland en Australië hebben een gemeenschappelijke zwarte bladzijde in hun geschiedenis: de slag bij Gallipoli, waar ontelbare soldaten van de Australian and New Zealand Army Corps (de ANZAC-troepen) en het Turkse leger hun leven lieten. Geen enkele soldaat, aan welke kant ook, wist eigenlijk waarom hij zijn leven opofferde. Ook de drie zonen van Joshua Connor (Russell Crowe) zijn naar het Turkse schiereiland getrokken om hun land te dienen. Een jaar na de Eerste Wereldoorlog zijn de drie jongemannen nog steeds niet thuis en hun vader gaat ervan uit dat ze tijdens de veldslag zijn omgekomen. De moeder verwijt haar man dat hij als wichelroedeloper wel water kan vinden, maar niet zijn eigen kroost. Het wordt de vrouw te veel en ze berooft zich van het leven. Tijdens haar begrafenis belooft Joshua plechtig aan zijn overleden echtgenote dat hij op zoek zal gaan naar zijn zonen. Vrij vlug komt Joshua er in Turkije achter dat twee van zijn jongens gesneuveld zijn, maar de derde is wellicht nog in leven. Het wordt een saaie speurtocht die geen seconde werkt. Om er wat romantiek aan toe te voegen, wordt Crowe nog verliefd op een plaatselijke schone (Olga Kurylenko, een actrice die James Bond beter nooit tegen het lijf was gelopen), die tegen haar wil uitgehuwelijkt wordt. De rest van het verhaal kan je zelf aanvullen, en je moet er zeker niet Russell Crowe voor heten!
Crowe twijfelt er geen seconde aan dat hij met The Water Diviner de mensheid een onmisbaar artistiek geschenk heeft geschonken, helaas is het reeds vanaf de eerste minuten duidelijk dat dit zeemzoete drama niet meer dan een overbodige opstapeling van clichés is waarin bovendien zeer matig wordt geacteerd (zelfs Crowe raakt niet boven de middelmaat, Kurylenko is gewoon ondermaats slecht). Het enige wat je uit deze saaie rit leert is dat er op ieder slagveld nutteloos veel mensen sneuvelen en dat een Australische vader dapper genoeg was om in Turkije op zoek te gaan naar zijn drie zonen.
De enige extra die je over deze film op de Blu-ray kan vinden is de 18 minuten durende The Making of The Water Diviner en eerlijkheidshalve hadden wij niet echt zin naar meer. Op een stoïcijnse, soms arrogante manier vertelt Crowe ons waarom hij dit gebeuren absoluut wilde verfilmen (het is een uniek verhaal, tja). We hebben vooral geleerd dat Crowe geen gemakkelijke regisseur is. Hij verlangt het uiterste van zijn acteurs (blijkbaar moeten die een hele resem zware sportoefeningen afwerken alvorens ze voor de camera hun ding mogen doen). Het is jammer dat er niemand op de set rondliep die Crowe wat kon assisteren.

Blijkbaar droomt iedere acteur ervan om ooit achter de camera staan. Soms lukt dat meer dan aardig (Clint Eastwood, Ben Affleck of recent Ryan Gosling nog), maar Russel Crowe schrapt deze bezigheid toch maar beter uit zijn lijstje. The Water Diviner duurt bijna twee uur en dat is eigenlijk 120 minuten te lang…
Didier BECU
11/08/2015
---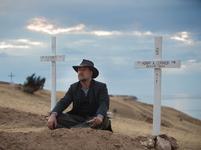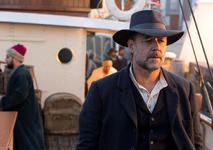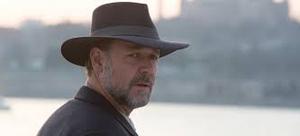 ---