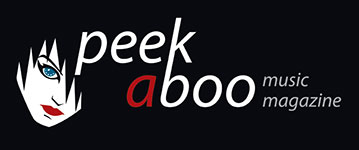 like this movie review
---
RYAN COOGLER
Fruitvale Station
Movie
Drama
[83/100]

A-Film
08/05/2014, Didier BECU
---
Fruitvale is a metro station situated in San Francisco. Since 2009 this place leaves a bitter aftertaste as during New Year's Eve the 22 year old Oscar Grant was shot down by the metro police. Passengers were able to film the event with their mobile phone. This footage made it to youTube and soon after riots broke out in the inner city. Director Ryan Coogler is convinced that it's better to make a movie instead of throwing a dustbin through a window, and therefore he made Fruitvale Station. It won't surprise anyone that this picture was praised at several filmfestivals, and in Sundance he even won the price of the jury. A year later the movie is in my room on a disc and it leaves me with a mixed feeling. As a movie Fruitvale Station is an absolute winner, but the message is just too one dimensional.


In this drama Coogler portrays the last 24 hours before the final shot. Oscar Grant (Michael B. Jordan, the young dealer from The Wire) has just decided that he wants to better his life. That was needed as the father from the 4 year old-daughter has just lost his job in the local store as he was once again too late. He wants to avoid the old trap of selling drugs and as a sign he throws what is left from the marihuana into the river. Together with his friends, Oscar wants to attend the fire works at the centre of San Francisco the celebrate the new year. But then it happens... In the train Oscar meets an old buddy from a rival gang and soon a fight breaks out. The metropolice is called to ease the guys. The youngsters beg the cops to leave the situation unspoken, but they refuse. All law has been broken and so there has to be an arrest. They protest and one policeman gets his pistol. The shot is fatal.


The story is extremely moving, the acting is splendid, the movie runs like a train and the fatal plot is one of the best you currently saw. All praising words indeed, but it's obvious that director Coogler plays a tricky game. The director portrays Oscar too much as a saint, and regarding his past he wasn't. The guy certainly deserved not to die like this, no one does. But in a way Coogler forgets that the police officer was doing his job. It's easy to insult the cops, but never forget that they have to solve chaotic problems and that after all they're human too. They can make miscalculations, they also can be lead by emotions or fear, but you don't see that part in here.
But mind you, apart from that, this is a damn good movie and another proof that the future of American cinema is situated in the independent area.

Didier BECU
08/05/2014
---
Fruitvale is een metrostation in de binnenstad van San Francisco dat vanaf de oudejaarsnacht van 2009 een wrange nasmaak heeft gekregen. Middenin de chaos van de feestdrukte nam een veiligheidsagent per abuis een revolver in plaats van zijn teaser en schoot de 22-jarige Oscar Grant neer. Omstanders hebben het incident kunnen filmen met hun mobieltje. Het filmpje ging wereldwijd op het net en veroorzaakte hevige rellen, want wederom was een zwarte jongeman het slachtoffer geworden van de agressieve politie. Regisseur Ryan Coogler is ervan overtuigd dat het maken van een prent meer effect heeft dan een vuilnisbak door het raam te kieperen en draaide daarom Fruitvale Station. De film werd, zoals verwacht, een lieveling op diverse filmfestivals en in Sundance veroverde hij de juryprijs. Een klein jaartje later ligt het schijfje in onze woonkamer te blinken. Het gevoel is dubbel. Als film scoort deze film op alle fronten, als boodschap is het een eenzijdig relaas.


Coogler schetst de 24 uur die vooraf gingen aan het fatale incident. Neen, we geven geen spoiler weg, want de film begint met het dodelijke schot. Oscar Grant (Michael B. Jordan, de dealer uit The Wire) heeft besloten dat hij het komende jaar zijn leven zal verbeteren. Dat is nodig, want de vader van de 4-jarige dochter heeft net zijn baantje als winkelbediende verloren omdat hij nog maar eens te laat op de werkvloer is gearriveerd. Hij belooft zijn vrouw om zich niet meer in te laten met het verkopen van drugs en gooit daarom een grote partij marihuana in de rivier. Samen met zijn vrienden wil hij het vuurwerk in San Francisco bijwonen om Nieuwjaar te vieren. Maar dan gebeurt het onvermijdelijke. Hij wordt herkend door een lid van een rivaliserende straatbende en er ontstaat een meppartij in de wagon. De beveiligingsagenten worden opgetrommeld om de gemoederen te bedaren. De jongelui sporen de agenten aan om het zaakje te laten rusten, het is immers een feestdag. De metropolitie weigert en voert een arrestatie uit. Dat leidt tot een opstootje, uiteindelijk kunnen de agenten de situatie niet meer de baas.


Een zeer aangrijpend verhaal dat de kijker bij het nekvel grijpt. De acteerprestaties zijn van een torenhoog niveau, de film heeft een ongelooflijke vaart en de geweldscène op het perron is één van de beste stukjes film dat je verleden jaar op het witte doek kon zien. Alleen speelt Coogler het spel ontzettend vals. Oscar wordt afgeschilderd als een brave jongen die niks op zijn kerfstok heeft. Maar dat is niet wel niet zo. Grant is en blijft een gewezen drugsdealer, en het is niet omdat hij plots heeft besloten om zijn leven te beteren dat hij daarom een brave jongen is. En wat doe je met die agent? Die wordt afgeschilderd als een racistische bullebak, maar heeft de regisseur er ook maar één seconde aan gedacht hoe zo'n man zich moet voelen als hij zijn job uitoefent? Het is gemakkelijk om alle zonden naar de politiediensten te gooien, maar iemand moet wel het vuile werk opknappen, niet? Dat is zeker geen reden om deze daad goed te praten, maar het zou Coogler hebben gesierd om zich niet louter te laten leiden door de kant van het slachtoffer. Desalniettemin is Fruitvale Station een zeer sterke film!

Fruitvale Station is wederom het bewijs dat de toekomst van de Amerikaanse film in de independent cinema ligt. Een bijzonder knappe film, ook al is het jammer dat Ryan Coogler net iets te nadrukkelijk de kant van het slachtoffer kiest. Gemanipuleerde straffe cinema dus!
Didier BECU
08/05/2014
---
---