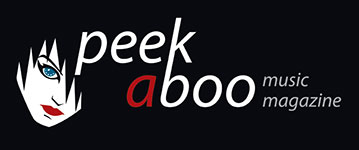 like this article review
---
RYAN HUTMAN (HARDWIRE)
Ten Albums That Changed My Life
Article
Industrial Metal
31/07/2015, Britta Tabrit
---
HARDWIRE is quite a successful US Industrial band. They worked and toured together with well-known projects such as Hocico and Spetznaz. The 4 guys decided to be part of peek-a-boo's latest column "Ten albums that changed my life". Read what Ryan Hutman (vocals, synths, programming) wants you to know:
1. Pink Floyd - A Collection of Great Dance Songs
This album will always be intertwined with the game 'Doom' in my mind. To this day the initial bassline of 'One of These Days' makes me imagine swaying through hordes of demons with my shotgun. I used to listen to this tape non-stop while playing that game late at night with the lights off to scare myself. That album and that game lead me to invest a lot of time into building computers and networks which eventually lead to my career in information technology.
2. Metallica - Master of Puppets
I was the only kid at my entire school that liked heavy metal in the early 90s. At least the only one that I knew of. The school was sponsoring a poetry contest and I thought I would give it a shot. I wrote a dark piece plagiarizing some lyrics from 'Disposable Heroes' and 'One'. The theme was war and the title was 'One'. I won first place in the contest. Later, a teacher's aid recognized the lyrics and asked me if I had plagiarized it. I was shocked someone else knew about Metallica. I played dumb and he never ratted me out. The experience made me stop my plagiarizing career early. I already had another poem plagiarizing some Gun's and Roses lyrics which I promptly threw away.
3. Led Zeppelin - IV
I had a problem with plugging in the record player in my room. I had one electrical outlet and if I needed power for the record player, I usually had to trade power from some other device for it. The outlet was under a little table and was hard to reach. I would line up the socket to the plug using my fingers since I couldn't see it. I would shock myself half the time. It took me a long time to figure out that outlets shouldn't shock you. I just figured they were all kinda shock-y and my house was defective. I went through a lot of pain to listen to 'IV'. It was worth it. It is another album I would listen from start to finish and enjoy every part. "When the Levy Breaks" has to be one of my favorite songs of all time.
4. KMFDM - NIHIL
The ultra heavy beat... There is nothing else to mention.
5. Depeche Mode - Violator
I started listening to Depeche Mode around 2005. My buddy Philip turned me on to them. I always had a hate for electronic music growing up. I was listening to Iron Maiden and their talent blew me away. I would hear pop music like DM on the radio and conclude that it takes no talent to make that kind of music. I was a metalhead and I couldn't stand goths who I called 'mods' at the time. Mods listened to that shit and I wasn't going to be a pussy. What a silly idea in retrospect. I thoroughly enjoy every song on this album. It helped me have a new appreciation for 'mod' music from that era that I once shunned.
6. Wulfband - Wulfband
This is the only new album on my entire list. It literally has been decades since new music has impressed me as much as this album has. I love every song on it. I have no fucking clue what he is saying, but I can feel it in his voice. The raw emotion comes out on each track.
7. Fear Factory - Remanufacture
This remix album was one of driving factors that helped influence Hardwire's sound. The title track made me want to punch people in the face. It still does. I drive a lot faster when I listen to it in the car.
8. AC/DC - Back in Black
Dad used to blast this 8-track in some old beater he had at the time. He would turn it up so loud the speakers would crack. If those speakers couldn't handle AC/DC, then fuck 'em. They had to die.
9. NIN - The Downward Spiral
I love it more now than I did back then. At the time I had a problem with the anti-god message. I remember listening to a bootlegged copy of "A Warm Place" that was overdriven on the tape. I would play it so loud on my Mom's stereo while she was at work that it would routinely knock the pictures off of the wall. I played that same bootlegged copy of that song at my church through a giant subwoofer someone had. I remember laying on it to feel the bass. My future wife Nikki remembers the time as well. It is one of things she brings up whenever we hear it again.
10. Chemical Brothers - Dig Your Own Hole
I love every song on this album. It is what inspired me to start writing electronic music. I didn't have a keyboard so I used to sample the shit out of it. I started out making big beat style music. I would make mash-ups and remixes often in those early days. I thought of becoming a DJ. But I wasn't a real DJ, I was a digital DJ. I called myself "Cyber DJ Keisatsu". Keisatsu means "Police" in Japanese. I was a huge fan of "You're Under Arrest" at the time.
Hardwire on Facebook: https://www.facebook.com/hardwirehardcore
Homepage: www.hardwirecentral.com
Britta Tabrit
31/07/2015
---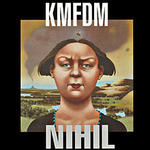 ---