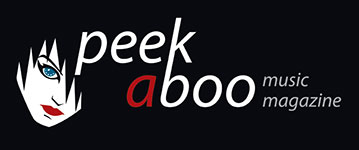 like this documentary review
---
RYAN MURPHY
The Normal Heart
Movie
•
Documentary
Documentary
•
Gay
•
Political
[85/100]

Warner Home Video
14/01/2015, William LIÉNARD
---
1981. On the ferry to Fire Island (southside of Long Island) Ned Weeks reads an article in the local paper about 41 homosexual men with strange tumors. Not much later he sees the first man with dark brown spots on his arms and face in a gay nightclub. The first deaths are only a matter of weeks. Seeking information about the subject he gets to meet Dr. Emma Brookner, the only doctor at a local hospital who has been treating infected men since the beginning. The hospital staff however refuses to collaborate and Dr. Brookner, sitting in a wheelchair as a result of polio when she was 5 years old, has to rely completely on her own employees to meet the highest need. Ned organises a meeting with his gay friends, but Dr. Brookner's warning is ridiculed: how can they stop having sex just after having freed themselves and trying to lead a normal life?
Ned decides to start up an interest group to inform the gay community and put pressure on politicians to grant financial support for research on the virus that causes AIDS. But the enthusiasm of his fellow members is small. Some still remain in the closet, others are afraid of losing their jobs, most fear that Ned's activism will only irritate policymakers and compromise the forthcoming support. In search of support at the New York Times, Ned gets to meet the young and attractive Felix Turner, who regularly writes about the bright side of gay life, but who does not want to have anything to do with the disease. For the first time in his life, Ned falls in love and begins a relationship with Felix, not knowing that the younger man is already infected.
After 14 months he finally receives an answer to his letter to Ed Koch, the mayor of New York: the city is willing to provide $ 9,000 out of a secret fund. Meanwhile, a few thousand men are infected and 500 have died. A phone call of the White House seems to herald a breakthrough, but the employee just wants to know if one can become infected through sexual contact with prostitutes (!). In 1985, four years after the outbreak of the disease and after more than 1,100 deaths, US President Ronald Reagan uses the word AIDS for the first time in a speech.
Philadelphia (1993), the TV series Angels in America (2004) and the documentary We Were Here (2011) are the best known productions on AIDS in the eighties. Now, a new title can be added, and again the camera focuses on the early years when the disease spread rapidly in the US gay community and neither gay men nor political authorities seemed to be interested while everyone saw his closest friends disappear and public health was threatened. The latter is especially noteworthy, because since it was a virus, it was not inconceivable that the disease would spread to the heterosexual world through prostitution. That it never did, nobody could forsee in the mid 80s, and so risks were taken. More than 36 million people died in the past 30 years worldwide and every day some 6000 men and women are infected. The consequences of infection are well under control, the spread of the virus is not.
Looking back some thirty later, it all seems a little far-fetched sometimes, but the film is based on the play by Larry Kramer, who used his own story and that of his friends in it. His character in the film is played by Mark Ruffalo, a fine actor who opts for a quiet and intimate approach so that his aggressive approach later on in the film does his character so much more justice. Because of his attitude during debates on television, Kramer – like Weeks - came into conflict with its co-founders of the Gay Men's Health Crisis Aid Organization and was fired. Larry Kramer, 80 years old now, is a figurehead of the American gay movement.
The Normal Heart is a film about the first people who were committed to the fate of homosexual AIDS patients in the United States in the early eighties. It is an impressive report on people who died because society didn't care to save their lives and because people didn't see them as equivalent. Recommended.
William LIÉNARD
14/01/2015
---
In 1981 leest schrijver Ned Weeks op de veerboot naar Fire Island (ten zuiden van Long Island) in de krant het bericht over 41 homoseksuele mannen bij wie vreemde tumors zijn gevonden. Niet veel later ziet hij in een homonachtclub de eerste man met donkerbruine vlekken op z'n armen en gezicht. Vandaar tot de eerste dode is het maar een kwestie van een paar weken. Op zoek naar informatie komt hij bij dr. Emma Brookner terecht, die in een plaatselijk ziekenhuis de enige arts blijkt te zijn die de getroffen mannen wil behandelen. Omdat de gewone kamers al vol liggen, heeft ze haar zieke patiënten onder het mom van andere ziektes in de rest van het ziekenhuis ondergebracht. Eenvoudig is het evenwel niet, want het ziekenhuispersoneel weigert z'n medewerkers en Brookner is dus aangewezen op haar eigen staf om de hoogste nood te lenigen. Ned belegt een vergadering met mannen uit z'n vriendenkring, maar de waarschuwing van Brookner wordt weggelachen: stoppen met seks nu ze net uit de kast zijn en een normaal leven proberen te leiden?
Ned besluit om een werkgroep op te richten om de homogemeenschap te informeren en druk uit te oefenen op politici met het oog op het losweken van subsidies voor onderzoek naar het virus dat aids veroorzaakt. Maar het enthousiasme van z'n medeleden is klein. Sommigen zijn nog niet uit de kast, anderen zijn bang om hun job te verliezen, de meesten vrezen dat Neds activisme de beleidsmakers alleen maar zal irriteren en dat steun uitblijft. Dus beproeft hij z'n geluk bij de New York Times waar hij kennis maakt met de jonge en aantrekkelijke Felix Turner, die regelmatig bijdragen schrijft over de leuke kanten van het gayleven, maar die niet geneigd is om ook over de nieuwe ziekte bij homo's te schrijven. Voor het eerst in z'n leven wordt Ned evenwel verliefd en hij begint een relatie met Felix, niet wetend dat die al besmet is. Op z'n brief aan de New Yorkse burgemeester Koch krijgt Ned pas na 14 maanden een antwoord, maar die is alleen maar bereid om 9.000 dollar ter beschikking te stellen uit een geheim fonds. Ondertussen zijn een paar duizend mannen besmet, staat de dodenteller op meer dan 500 en komen er ook uit Europa berichten over sterfgevallen. Een telefoontje uit het Witte Huis lijkt een doorbraak in te luiden, maar de ambtenaar in kwestie wil alleen maar weten of je ook besmet kan raken door seksuele contacten met prostituees (!). Pas in 1985, vier jaar na de uitbraak van de ziekte en na meer dan 1100 sterfgevallen, gebruikt de Amerikaanse president Ronald Reagan voor het eerst het woord aids in een toespraak…
De bioscoopfilm Philadelphia (1993), de tv-serie Angels in America (2004) en de documentaire We Were Here (2011) moeten zowat de belangrijkste producties zijn over aids in de jaren tachtig. Nu is daar een nieuwe titel aan toegevoegd en opnieuw wordt de camera op de beginjaren gericht toen de ziekte zich tegen snelheid van een epidemie in de Amerikaanse homogemeenschap verspreidde en noch de mannen, noch de politieke overheid geïnteresseerd waren, terwijl iedereen in het milieu vrienden en kennissen zag verdwijnen en de nationale gezondheid wellicht in gevaar was. Vooral dat laatste is opmerkelijk, want omdat het om een virus ging, was het niet denkbeeldig dat de ziekte via prostitutie op een keer in het heterocircuit terecht zou komen. Dat het zo'n vaart niet zou lopen, dat kon men halfweg de jaren 80 niet weten, maar door niet in te grijpen heeft men wel heel grote risico's genomen, want uiteindelijk zijn er ondertussen wereldwijd meer dan 36 miljoen mensen overleden en nog elke dag raken mannen en vrouwen besmet, want de consequenties van de infectie zijn inmiddels goed onder controle, de verspreiding van het virus nog helemaal niet.
Als je meer dan dertig later naar The Normal Heart kijkt, lijkt het soms allemaal een beetje ver gezocht, maar vergis u niet, de film is gebaseerd op het gelijknamige toneelstuk van Larry Kramer, die zijn verhaal en dat van mensen uit z'n onmiddellijk omgeving heeft opgetekend. Zijn personage wordt in de film gespeeld door Mark Ruffalo en die kiest voor een stille en intimistische aanpak waardoor zijn ferme uithalen later in de film zo veel beter tot hun recht komen. Want Ned Weeks, zoals Kramer in de film dan genoemd wordt, beseft al heel gauw dat de zachte aanpak – pamfletjes uitdelen, geld inzamelen – geen aarde aan de dijk zet. Door z'n agressieve optreden in aan aids gewijde debatten op televisie, komt hij in conflict komt met z'n medeoprichters van de hulporganisatie Gay Men's Health Crisis, want zij gaan ervan uit dat de overheid op zeker moment steun zal verlenen en fondsen ter beschikking zal stellen voor onderzoek, en die willen ze niet mislopen wegens één grote bek. Maar de onvrede heeft ook te maken met het feit dat Ned de zienswijze van dr. Brookner bijtreedt, nl. dat homo's (tijdelijk) moeten stoppen met seks of ten minste veilig moeten vrijen, en daar heeft de Amerikaanse gaygemeenschap geen oren naar. Maar Ned Week overleeft waar anderen bij bosjes voor de bijl gaan en Larry Kramer, ondertussen bijna 80, geldt ondertussen als een boegbeeld van de Amerikaanse homobeweging.
The Normal Heart is een film over de mensen die zich als eersten inzetten voor het lot van homoseksuele aidspatiënten in de Verenigde Staten in het begin van de jaren 80 en die de overheid op haar verantwoordelijk wezen. Het scenario is gebaseerd op een toneelstuk van auteur en activist Larry Kramer, die de verhaalstof uit z'n eigen ervaringen en die van z'n vrienden putte. The Normal Heart is het indrukwekkend verslag over mensen die sterven omdat de maatschappij het niet belangrijk vindt om hun leven te redden, om ze als gelijkwaardig te beschouwen. Aanbevolen.
The Normal Heart
Ryan Murphy
Drama
USA, 2014
127 min. – 1.78:1 PAL – English, Français, Español DD 5.1
Ondertitels/Subtitles: Nederlands, Français
Extra: How to Start a War
William LIÉNARD
14/01/2015
---