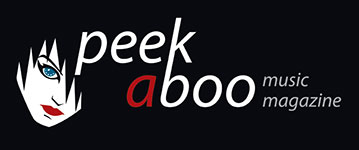 like this cassette review
---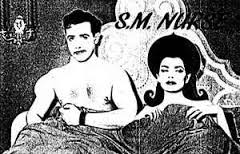 S.M. NURSE
S.M. Nurse Top Tape Cassette
Music
•
Cassette
Electro Wave
[85/100]

Domestica Records
10/12/2016, Peter HESELMANS
---
After 30 years a re-release of the legendary SM Nurse cassette is available. This band was active from 1980 to 1983 and made very experimental music. Let's call it minimal new wave: the combination of samples and drum machines and the groundbreaking mix of synthesizers and a guitar. At that time, a quite abnormal sound.

This sound was picked up by the alternative radio programs of the Dutch VPRO radio station, together with the Belgian Luc Janssen and BBC's John Peel, both references for what was new and innovative in the music industry.

This cassette can actually be considered as a collector's item and has a limited edition of 150 copies, exclusively distributed by Domestica Records (Barcelona) and Rush Hour (Amsterdam).

The A-side was recorded in Amsterdam, at club Madam Arthur in 1983, with slightly more emphasis on the guitar work of Menko Konings, the delicious voice collages and electronics by Jos Jak and of course the light nasal sexy voice of Anneke Stempher.

The tracks are very diverse and experimental, some heavy new wave influences on Cannibal, danceable cold wave on Hot Day and even some funky influences on That's The Body.

The B-side is a collection of tracks recorded between 81 and 83, with some more attention for the electronics and drum machines. Worst Und Bier is a chaotic tune with an industrial impact, and Jing Jang Jong has an exotic undertone, Asian samples and influences that were special and innovative for that time.

It ends with a gem called Show Time: delicious repetitive sounds in combination with samples from speeches, that bring us in a kind of trance and makes your mind go berserk. Heimwerker has some mysterious electro tunes with an industrial background, but my personal favorite is Dare To Die, recorded live in Paradiso Amsterdam, a really fantastic track on which you will float into dark places and that will force you to some dance moves. A perfect example of where SM Nurse stood for: rhythm boxes, synthesizers and drum machines, supplemented with a kinky guitar and bass, voice samples and of course the distorted sexy voice of Anneke.

For some this is pure nostalgia, but it is also a nice souvenir from the early days of experimental music. The tracklist can be read in the Dutch part. Below you find the original ive broadcast on Dutch VPRO radio in 1982.
Peter HESELMANS
10/12/2016
---
Na 30 jaar krijgen we een re-release van de legendarische SM Nurse-cassette. Deze Amsterdamse band was actief van 1980 tot 1983 en maakte voor die tijd zeer experimentele muziek, laten we het minimale new wave noemen. De combinatie van samples en drumcomputers en de baanbrekende mix tussen synthesizers en gitaar zorgden voor een, zeker voor die tijd, afwijkend geluid.

Dit geluid werd opgepikt door de alternatieve radioprogramma's van de Nederlandse VPRO-omroep, indertijd samen met de Belg Luc Janssen en de Brit John Peel, dé referenties voor al wat nieuw en innovatief was in de muziekindustrie.

Deze cassette kan eigenlijk beschouwd worden als een collectors item en heeft een beperkte oplage van 150 stuks, exclusief verdeeld door Domestica Records (Barcelona) en Rush Hour (Amsterdam).

De A-zijde werd opgenomen in de Amsterdamse traverstienachtclub Madam Arthur in 1983, met iets meer nadruk op het gitaarwerk van Menko Konings, de heerlijke stemmencollages en elektronica van Jos Jak, en alles aangedikt met de licht nasale sexy stem van Anneke Stempher.

De tracks zijn zeer uiteenlopend en experimenteel, van zware newwave-invloeden op Cannibal, dansbare cold wave op Hot Day tot het funky That's The Body.

De B-zijde is een verzameling van tracks tussen'81 en '83, met iets meer aandacht voor de elektronica en drummachines, 'Worst Und Bier' brengt ons chaotische tonen met zelfs industriële invloeden, alsook 'Jin Jang Jong', met een exotische ondertoon, Aziatische samples en invloeden die voor die tijd fenomenaal en niet te plaatsen waren.

Eindigen doen we het pareltje Show Time, heerlijke repetitieve klanken in combinatie met alweer samples uit toespraken, die je in een soort trance brengen door de minimalistische tonen. Ook Heimwerker heeft dat mysterieuze elektrodeuntje met een industrieel sausje, maar mijn persoonlijke favoriet is Dare To Die, live in de Paradiso Amsterdam. Een song die je spontaan laat zweven en je ook aanzet tot enige danspasjes. Een perfect voorbeeld van waar SM Nurse voor stond: synthesizers en drumcomputers aangevuld met een kinky gitaar en bas, de nodige samples en natuurlijk de zwoele vervormde stem van Anneke.

Nostalgie dus voor sommigen, maar een mooi aandenken aan de begindagen van de experimentele muziek.
Onderstaand de originele liveset voor de VPRO radio in 1982
Side A - Live In Madam Arthur 22-9-83, Amsterdam: Miti Mi, Cannibal, How Does It Feel, Hot Day, The Viking, No Pop, That's The Body.
Side B: Some Girls Don't Mind (1983), Worst Und Bier/Dance (1981), Jing Jang Jong (1982), Show Time (1981), Heimwerker (1981), Dare To Die (Live In Paradiso 3-2-83), Some Girls Yell (1983).
Peter HESELMANS
10/12/2016
---