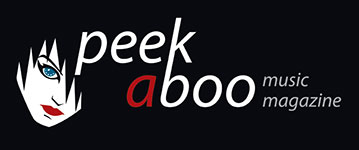 like this documentary review
---
SABINE LUBBE BAKKER & NIELS VAN KOEVORDEN
Ne Me Quitte Pas
Movie
•
Documentary
Documentary
[80/100]

Dalton Distribution
11/03/2015, William LIÉNARD
---
Bob and Marcel both live in a village in the extreme south of the province of Namur, Belgium. Bob, the Fleming, washed up in the village 20 years ago and enjoying his retirement. He is a quiet man with a philosophical outlook on life. He has a son in Brussels, but he only sees him when he goes to the capital. Marcel, the Walloon, has lived in the village his whole life. He is 52 and was recently abandoned by his wife Christine, who ran away with their three young children and now lives with another man. Because it is difficult to find a new school for her offspring, Christine brings the children to Marcel's house two days a week. But that it is difficult, because as she left him, she took all the furniture and Marcel now lives in an almost empty house. Marcel is an alcoholic and that has ruined his relationship.
In the beginning of the documentary Bob shows the film crew the place in the woods where he wants to commit suicide when he is ready for it. Marcel often has depressions and thinks of suicide, but he doesn't want to commit suicide with Bob. You have to dare to do it alone, he says to his friend. Their friendship is a strange mixture of affection and dependence, because Bob is an alcoholic too. A pint of rum a day, he says to the doctor at the hospital, where Marcel wants to follow a detox. But actually he is addicted, Marcel says to an acquaintance in the village, because he easily drinks one and a half litre of rum a day! Two of a kind, who come together regularly for rum and beer, because then they can forget their loneliness.
Ne me quitte Pas is another hit for the Leuven label Dalton Distribution/Fonk Association, because what starts out as a somewhat hesitant documentary about two drunkards, quickly develops into a sad story of loneliness and alcohol addiction. Before the actual topic starts, film makers Sabine Lubbe Bakker and Niels Van Koevorden show us the consequences: Marcel in an empty house, trying to find a couple of mattresses for his children when they stay to sleep. But he does not realize the extent of the disaster as Christine appears with their children a few days later. Will we fuck a last time?, he asks in an ordinary tone. No, is Christine's short reaction. We can use a condom?, he adds in an urgent tone. But Christine is past that stage. There is no way back. As a viewer, you feel sorry for Marcel, because he not only lost his wife, but also his three children, who apparently love him very much. Only after that scene Bakker and Koevorden tell us what is actually going on in the Meijs family.
What follows is the story of a man who grew up among a lot of beer: his father and his brother both died of the effects of alcohol poisoning. He himself is seldom sober and at any time of the day - he does not seem to work - he is looking for beer. Bob responds quite laconic on the whole situation. He is trying to help as much as possible with practical things (finding the mattresses, a visit to the dentist, the conversation in the hospital) and he visits Marcel every day during his ten-day stay in the hospital. But it is clear that the friendship between them is not much more than just that. It is based on loneliness rather than on affection and Bob clearly does not want to be involved in Marcel's personal problems.
It is surprising how deep Bakker and Van Koevorden penetrate into the private life of Bob and especially in that of Marcel. They rather coincidentally bumped into them as they decided in 2011 to make a documentary about "The End of Belgium". For a report on the end of Belgium, you've come to the right place, Bob told them, because this village ís the end of Belgium, and indeed, Le Mesnil is on the border with France, still a long way past the French nuclear plant of Chooz, of which you see the thick white fog plume in the distance. It is not a rich village and at night it is deserted and empty. Bakker and Van Koevorden know how to capture the atmosphere and maintain it in the rest of the documentary: desolation and hopelessness. And if after 75 minutes you have not yet fully understood, Sabine Lubbe Bakker and Niels Van Koevorden end the documentary with a very depressing, yet eloquent final scene.
Ne me quitte pas is a touching portrait of two men who have become ​​friends to keep the loneliness at bay. The makers penetrate very deeply into their private lives and that occasionally leads to pathetic scenes, other times there is a lot of humour. Sometimes we wondered if it was not the time to turn off the camera, says Niels Van Koevorden in the short Extra, and just help the person to bed. And sometimes it is on the verge, indeed, but that is the risk of cinema vérité.
NE ME QUITTE PAS
Sabine Lubbe Bakker & Niels Van Koevorden
Belgium/België, 2013
107 min. – 1.85.1 PAL – Dutch/French-Nederlands/Frans DD 5.1
Ondertitels/Subtitles: Dutch/Nederlands & French/Frans
Extra: Interview with/met Director/regisseur, Trailer
William LIÉNARD
11/03/2015
---
Bob en Marcel wonen allebei in een dorpje in het uiterste zuiden van de provincie Namen. Bob, de Vlaming, is er 20 jaar geleden aangespoeld en geniet er van zijn pensioen. Hij is een rustige man met een filosofische visie op het leven. Hij heeft nog een zoon in Brussel, maar die ziet hij alleen als hij hem zelf opzoekt. Marcel, de Waal, woont al z'n hele leven in het dorp. Hij is 52 en kort geleden in de steek gelaten door z'n vrouw Christine. Die is er met hun drie jonge kinderen vandoor gegaan en woont nu bij een andere man. Omdat ze moeilijk een nieuwe school voor haar kroost kan vinden, brengt ze de kinderen twee dagen per week naar Marcel. Maar die heeft het moeilijk, want zij heeft alle meubels meegenomen en hem met een zo goed als leeg huis achtergelaten. Marcel drinkt. Marcel drinkt vaak en veel en dat heeft hem z'n relatie gekost.
In het begin van de documentaire toont Bob de filmcrew de plek in het bos waar hij tegen een boom op een open plek zelfmoord wil plegen als hij daarvoor klaar is. Marcel heeft vaak buien van neerslachtigheid en hij ziet zelfmoord wel zitten. Maar niet samen, zegt hij tegen z'n vriend Bob, dat moet je alleen durven doen. Hun vriendschap is een vreemde mengeling van genegenheid en afhankelijkheid, want ook Bob drinkt. Een halve liter rum per dag, zegt hij tegen de dokter in het ziekenhuis, waar Marcel op consultatie gaat met het oog op een ontwenningskuur. Maar eigenlijk is hij ook verslaafd, zegt Marcel tegen een kennis in het dorp, want hij drinkt makkelijk anderhalve liter rum per dag! Two of a kind, en die vinden elkaar regelmatig bij rum en bier, want dan kunnen ze hun eenzaamheid voor even vergeten.
Ne Me Quitte Pas is de zoveelste voltreffer van het Leuvense label Dalton Distribution/Fonk vzw, want wat begint als een wat aarzelende documentaire over twee mannen die te diep in het glas hebben gekeken en wartaal uitslaan waaraan schijnbaar geen touw vast te knopen is, ontwikkelt zich vrij snel tot het intriest verhaal over eenzaamheid en alcoholverslaving. Vooraleer het eigenlijke onderwerp aan te vatten, tonen de makers van de film, Sabine Lubbe Bakker en Niels Van Koevorden, de gevolgen: Marcel in een leeg huis.. Hij moet op zoek naar een paar matrassen om z'n kinderen te slapen te leggen als ze straks bij hem logeren. Maar dat hij de omvang van de ramp nog niet doorheeft, dat blijkt als Christine de kinderen een paar dagen later bij hem achterlaat: zullen we nog eens neuken?, vraagt Marcel op doodgewone toon. Nee, schudt Christine kort. We kunnen een condoom gebruiken?, voegt hij er op een dringende toon aan toe. Maar Christine is dat stadium voorbij. Er is geen weg terug. Als kijker voel je medelijden met Marcel, want hij is niet alleen z'n vrouw kwijt, maar ook z'n drie kinderen die schijnbaar veel om hem geven. Pas na die scène vertellen Bakker en Koevorden wat er eigenlijk aan de hand is in het gezin Meijs: Marcel is een onverbeterlijke alcoholist.
Wat volgt is het verhaal over een man die is opgegroeid tussen heel veel bier: z'n vader én z'n broer zijn allebei aan de gevolgen van alcoholvergiftiging gestorven. Zelf is hij zelden echt nuchter, want op elk moment van de dag – werken doet hij schijnbaar niet – is hij op zoek naar bier. Bob reageert vrij laconiek op de hele situatie. Hij probeert Marcel zo veel mogelijk te helpen met praktische dingen (het aanslepen van matrassen, een bezoek aan de tandarts, het gesprek in het ziekenhuis met het oog op de afkickbehandeling) en hij zoekt Marcel er elke dag op tijdens z'n tiendaagse verblijf in het ziekenhuis, doch uit alles blijkt dat de vriendschap tussen beiden niet veel meer om het lijf heeft dan dat. Ze stoelt meer op een gedeelte eenzaamheid dan op genegenheid en Bob wil duidelijk niet te nauw betrokken worden bij de problemen van Marcel. Dat ze niet echt in elkaars buurt wonen, het helpt. Anderzijds is Bob een opgeruimde man die controle heeft over zijn leven en die beseft dat je voor jezelf grenzen moet afbakenen om die controle te behouden.
Het is verrassend hoe diep Bakker en Koevorden doordringen in het privéleven van Bob en vooral in dat van Marcel, die ze eerder toevallig tegen het lijf liepen toen ze in 2011 besloten om een documentaire te maken over het einde van België. Voor een reportage over het einde van België ben je hier aan het goede adres, zou Bob hun verteld hebben, want dit dorp ís het einde van België, en inderdaad, Le Mesnil ligt op de grens met Frankrijk, nog een heel eind voorbij de kerncentrale van Chooz, waarvan je de dikke witte mistpluim in de verte ziet opstijgen. Het is geen rijke streek en 's nachts ligt het dorp er verlaten en leeg bij. Bakker en Koevorden weten de sfeer perfect te vatten en die te handhaven in de rest van de documentaire: een Dardenne pur sang, maar dan niet verzonnen en bijgevolg zo veel desolater, troostelozer en hopelozer. En mocht u het na 75 minuten nog niet helemaal begrepen hebben, dan sluiten Sabine Lubbe Bakker en Niels Van Koevorden de documentaire af met een wel heel deprimerende, maar tegelijk veelzeggende eindscène.
Ne Me Quitte Pas is een aandoenlijk portret van twee mannen die vriendschap hebben gesloten om de eenzaamheid op een afstand te houden. De makers dringen heel erg diep door in hun privéleven en dat leidt af en toe tot meelijwekkende scènes, andere keren is er sprake van heel veel humor. Soms vroegen we ons af of het niet het moment was om de camera uit te zetten, zegt Niels Van Koevorden in de korte Extra, en de betrokkene gewoon naar bed te helpen. En soms is het inderdaad op het randje, maar dat is het risico van cinema vérité.
William LIÉNARD
11/03/2015
---