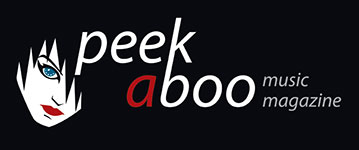 like this concert review
---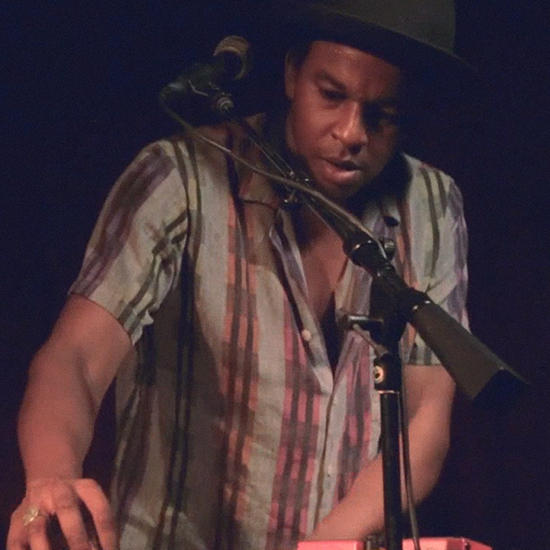 SALES/SINKANE
Gent, De Charlatan (25th October 2015)-Democrazy
Concert
27/10/2015, Didier BECU
---
What could be better for a music fanatic than discovering a band in a tiny venue where only a handful of people showed up? In retrospect, it is of course a bit snobby that when the group breaks through you can say that you were there, but that is also part of the magic. The Belgian Democrazy offers this formula in the form of The Big Next: this Sunday two bands were on stage: Sales from Florida and Sinkane, the band of the Sudanese musician Ahmed Gallab for whom the press no longer can find new superlatives.
The first band that was thrown to the lions was the American duo Sales. And it must be said, in a noisy venue like De Charlatan, where people tend to take more care about the beer instead of the artist on stage, this is anything but an easy thing. Nevertheless, it was perhaps difficult for Lauren Morgan and Jordan Shih to let the public come closer, but you could clearly see on the faces that they enjoyed the fragile lo-fi indie duo. Between the songs Lauren told all kinds of jokes and she looked very relaxed, nevertheless their music broke hearts. Of course, the highlight was Chinese New Year, a song that has been viewed countless times on YouTube. The comparison with Beach House is indeed justified, and it wouldn't surprise us if we would finf Lauren and Jordan in larger venues soon.
Sales and Sinkane are touring together for a while, but Ahmed Gallab is one of the most brilliant artists of the moment. Before he founded Sikane, the Sudanese artist worked with David Byrne, Damon Albarn and Money Mark of The Beastie Boys.
Ahmed is a perfectionist and that shows on stage, the cheerful guy is so focused on his music, that sometimes he seems a tad arrogant, which is not the case. This musical centipede can't be put in a category, so you can link each song (even each moment) with a different style. Ska, dubreggae, soul, dance, post-punk, prog rock, electronica... it's all in Sikane, and often in one song.
The (loud) performance caused a whirlwind in the venue, as every spectator realized that he was watching a very great artist. Make sure you'll be there next time!
Didier BECU
27/10/2015
---
Wat is er mooier voor een muziekliefhebber dan een band te ontdekken in een zaal waar amper een handjevol mensen staat? Achteraf is het natuurlijk een beetje snobistisch om als de groep doorbreekt te kunnen pochen dat jij er wel bij was, maar dat is nu ook eenmaal de magie ervan. Democrazy biedt al jaren deze formule in de vorm van The Big Next aan en deze zondag stonden twee bands op het podium: Sales uit Florida en Sinkane, de groep van de Sudanese Ahmed Gallab, waarvoor de pers ondertussen geen superlatieven meer kan vinden.
De eerste band die voor de leeuwen werd geworpen was het Amerikaanse duo Sales. En het moet worden gezegd, in een lawaaierige Charlatan, waar de mensen zich meestal meer om het bier bekommeren dan om de artiest op het podium, is dat een allesbehalve gemakkelijke zaak. Het lukte Lauren Morgan en Jordan Shih wel niet onmiddellijk om het publiek dichter naar zich toe te trekken, wel kon je duidelijk aan de gezichten zien dat men oor had naar de fragiele lo-fi indie van dit duo. Tussen de nummertjes vertelde Lauren allerlei grapjes en zag ze er zeer ontspannen uit, desalniettemin brak de luisterpop van Sales harten. Het hoogtepunt was natuurlijk Chinese New Year, een nummer dat al ontelbare keren op YouTube is bekeken en waardoor Sales één van de groepen is waarover het meest is verschenen op de muziekblogs. De vergelijking met Beach House houdt wel degelijk steek, en tja, het zou ons niet verwonderen mocht je weldra Lauren en Jordan in grotere zalen aantreffen.
Sales en Sinkane toeren al een tijdje samen, maar Ahmed Gallab één van de geniaalste artiesten van dit moment is. Deze Soedanese artiest is ook niet zo maar de eerste de beste, alvorens hij Sikane oprichtte werkte hij eerder met David Byrne, Damon Albarn en Money Mark van The Beastie Boys.

Ahmed is een perfectionist en dat merk je op het podium, de goedlachse kerel is zo geconcentreerd op zijn muziek dat hij soms een tikkeltje arrogant lijkt, wat niet zo is. Deze muzikale duizendpoot laat zich ook niet zo maar in een hokje duwen, waardoor je op elk nummer (zelfs op elk moment) een andere stijl kan plakken. Ska, dubreggae, soul, dance, post-punk, progrock, electronica…het zit allemaal in Sikane, en zelfs vaak in één nummer.

Het (luide) optreden zorgde dan ook voor een wervelwind in de Gentse zaal, want iedere toeschouwer besefte dat hij naar een zeer groot artiest keek. Zorg dat je er de volgende keer bij bent!
Didier BECU
27/10/2015
---