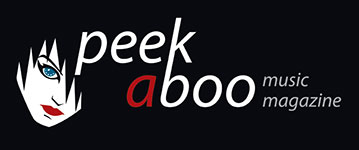 like this movie review
---
SAM MILLER
No Good Deed
Movie
Drama
•
Thriller
[58/100]

SONY SPHE
17/03/2015, Didier BECU
---
Despite the same title, we are not talking about the Bob Rafelson film starring Samuel L. Jackson and Milla Jovovich, but the one of Sam Mille,r that in most countries was released straight on DVD. It was the second time that Miller was able to work with actor Idris Elba, who you may know of The Wire, as he already made the acclaimed BBC series Luther with him. And yes, Idris Elba is indeed the guy who perhaps might be the first black James Bond, because his name is still circulating and the rumour has not been denied by him yet. It may be that one day 007 will laugh with No Good Deed. Or who knows, the picture will just be rediscovered, because even though you find nothing new in this movie, it is a thriller like they only made them in 80's: predictable and with a plot that can only be manufactured in Hollywood.
No Good Deed is a violent thriller. Elba plays the role of jailbird Colin Evans, who hopes to be released from prison after five years. He has followed all sorts of programs that should make him a better person. He is not an aggressor, but from the moment that the prosecutor refuses his request, he shows his true face. Evans manages to escape from the prison van and he finds his way to freedom in a quite violent way. At the end of his escape ride, he knocks at Terri's door (Taraji P. Henson), who coincidentally (well...) is a former public prosecutor, who was specialised in procedures of female victims of male violence.
If you feel the need to slash this movie down (there is worse, believe us!), then you can indeed say that Miller has used just about every cliché in the thriller genre. So, not only is the story quite predictable, there are also lots of elements that you saw in 80's popular thrillers (just think of The Hand That Rocks The Cradle of The Stepfather). If you do not mind that (and we do not!), then No Good Deed is an entertaining thriller with decent acting (take a look at Leslie Bibb, the ravishing blonde of Iron Man).
No Good Deed is now out on DVD and Blu-ray by Sony SPHE.
Didier BECU
17/03/2015
---
Ondanks dezelfde titel, hebben we het niet over de film van Bob Rafelson met Samuel L. Jackson en Milla Jovovich, wel om een film van Sam Miller die bij ons (en ook in bijna alle andere landen) regelrecht op dvd verscheen. Het was de tweede keer dat Miller mocht samenwerken met acteur Idris Elba, die je wellicht uit The Wire kent, de vorige keer was dat in de bejubelde BBC-serie Luther. En jawel, Idris Elba is inderdaad de kerel die we binnenkort misschien wel als de eerste zwarte James Bond zullen meemaken, want het is zijn naam die nog steeds in de geruchtenmolen circuleert en hij heeft het nog niet ontkend. Het zou best kunnen dat indien hij ooit als 007 de wereld zou veroveren, hij No Good Deed weglacht. Of wie weet wordt de prent gewoon herontdekt, want ook al vind je hier niets nieuws, is dit toch een spannende thriller zoals men die in de jaren 80 maakte, weliswaar voorspelbaar en met een plot die men alleen maar in Hollywood kan bedenken.
No Good Deed is een vrij gewelddadige thriller. Elba speelt de rol van bajesklant Colin Evans, die na vijf jaar brommen in Knoxville hoopt te worden vrijgelaten. In de gevangenis heeft hij allerlei programma's gevolgd die van hem een beter mens moeten maken zodat hij kan aantonen dat het gevecht waarvoor hij werd veroordeeld niet strookt met zijn persoonlijkheid. Evans is geen agressieveling, maar vanaf het moment dat de openbare aanklager zijn verzoek tot vrijlating weigert, gaan de poppen opnieuw aan het dansen. Evans slaagt erin om uit de gevangeniswagen te ontsnappen en alles wat volgt zijn allesbehalve daden van een vredelievende man. Hij belt uiteindelijk aan bij Terri (Taraji P. Henson). Het toeval (nou ja) wil dat deze moeder van twee kinderen een gewezen openbare aanklaagster is, die zich destijds vooral bezighield met vrouwen die het slachtoffer zijn van mannelijk geweld.
Als je iets slechts over de film moet vertellen, dan is het natuurlijk het feit dat Miller zowat elke cliché uit het thrillergenre heeft gebruikt. Daardoor wordt het verhaal niet alleen wat te voorspelbaar, maar heb je het ook al talrijke keren gezien in thrillers die vooral in de jaren 80 populair waren (denk maar aan The Hand That Rocks The Cradle of The Stepfather). Als je dat niet erg vindt (en eigenlijk vinden we dat ook niet!), dan is No Good Deed een onderhoudende nagelbijter met degelijke vertolkingen (let vooral op Leslie Bibb, de verrukkelijke blondine uit Iron Man).
No Good Deed is vanaf nu uit op dvd en Blu-ray via Sony SPHE.
Didier BECU
17/03/2015
---
---