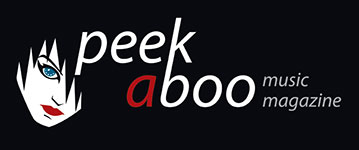 like this movie review
---
SANG-SOO IM
The taste of money
Movie
Crime
•
World Cinema
[70/100]

Arrow
04/02/2014, Didier BECU
---
If you're not a movie buff who is into Asian cinema then changes are rather small that you'll ever heard the name Im Sang-soo before. In his country South-Korea he's along with Park Chan-wook one of the hippest directors from this moment. The Taste Of Money can be considered as a sequel from his previous arthousehit The Housemaid as we're following the events of the young daughter of the maid. Just like his former film, The Taste Of Money got a lot of attention in Cannes. According to the director it was his goal to tell a Shakespearian tragedy with a Hitchcock-touch. The words might sound pretentious, but once you started looking, you know that there's a lot of truth in there...

In this modern tale of deceit we follow the rich family of CEO Yoon Yeo-jeong. The man himself is in a deep crisis who is madly in love with the young maid. When his evil wife Baek Geum-ok discovers the cheating, she starts a relationship with the young associate Young-jak (Kim Kang-woo). With the two children it's even more bad…

The Taste Of Money can be best described as a black comedy, a sort of Adams Family for yuppies. The personages seem like characters from a parody, but at the same time they're made from flesh and blood. People that have money have the power. It's as simple as that. It's a very old theory, but nothing will change that. Im Sang-soo revealed in a blog that he doesn't like Asian arthousemovies that are loved in Western Europe. He just wants to be different, and as soon as the movie starts you know he is. A real tip, even if you don't like Asian movies!

The Taste Of Money is released on DVD by Arrow Films.
Didier BECU
04/02/2014
---
Wie geen cinefiel is die zich in de Aziatische cinema verdiept zal wellicht nog nooit van Im Sang-soo hebben gehoord. In thuisland Zuid-Korea is hij samen met Park Chan-wook één van de regerende cineasten. The Taste Of Money is eigenlijk een sequel van zijn vorige arthousehit The Housemaid omdat we hier de perikelen van de jonge dochter van de dienstmeid volgen. Net zoals zijn voorganger was ook The Taste Of Money één van de blikvangers in Cannes. In een statement verklaarde Im Sang-soo dat het zijn bedoeling was om een typisch Shakesperiaanse tragedie in een Hitchcock-jasje te gieten. Het zijn grote (zelfs overmoedige) woorden, maar na afloop kun je alleen maar concluderen dat hij enigszins gelijk heeft.


In deze thriller volgen we bijna twee uur lang de steenrijke familie van CEO Yoon Yeo-jeong. De man zit volop in een midlifecrisis en is tot over zijn oren verliefd op de huismeid. Wanneer zijn vrouw Baek Geum-ok het bedrog van haar echtgenoot ontdekt, kruipt zij op haar beurt in bed met het kersverse hulpje Young-jak (Kim Kang-woo). Met de twee kinderen van de familie is het al even erg gesteld....


The Taste Of Money kun je eigenlijk het best als een zwarte komedie omschrijven, zeg maar een Adams Family met yuppietrekjes. Regisseur Im Sang-soo maakt wel van zijn personages parodieën, toch heb je steeds het gevoel dat je naar mensen van vlees en bloed kijkt. Wie rijk is, bezit nu eenmaal macht en doet waar hij zin in heeft. Het is een stokoud gegeven, maar iedereen weet dat de waarheid ervan nog eeuwenlang zal voortduren. In een interview onthulde Im Sang-soo dat hij een broertje dood heeft aan Aziatische arthouseproducties die de rode loper van Cannes halen. Deze Zuid-Koreaan wil anders zijn. Wie deze prent bekijkt, weet na een half uurtje al dat de cineast daarin is geslaagd. Tip dus, zelfs voor wie niet van Aziatische prenten houdt!


The Taste Of Money is uitgebracht op dvd door Arrow Films.
Didier BECU
04/02/2014
---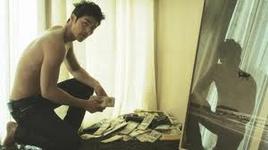 ---