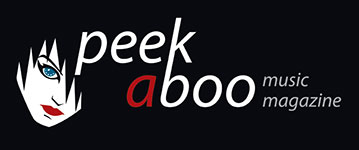 like this cd review
---
SASCHA DRAGHEIM
Patient_ce
Music
•
CD
IDM (Intelligent Dance Music)
•
Techno
•
Trip Hop
[85/100]

17/10/2011, Chris KONINGS
---
Elektrotribe was created in 2006 by Romain Favre and Jeremy Govciyan. After the first releases, the label was moved from Paris to Berlin to find a new home in the capital of electronic music. One of their newest additions is the Berliner Sascha Dragheim, who has been creating music since 1999 and after having an early hit he took some time off to soak in some new experiences. Patient_ce is his debut album and it took him three years to complete.

That sounds like a massive job being done and we must admit Patient_ce has some epic moments that break through the "song" barriere. He doesn't shun the difficult route, take his first song Jupiter for instance. A trippy ride through an epic landscape of idm and ambient that lasts no less than fifteen minutes, miles above the usual idm artists, reaching the heights of Aphex Twin or Boards Of Canada. After that you find yourself in an amazing dj set, hovering through deep house, triphop, downtempo, tech house and ambient.

Mind is another earcatcher with a hypnotising monologue on spacy downtempo electronica. Meet Light and A Ona Ved Luebov melt together in a boiling hot soup with dito female moans, the ideal background for...?

In contrast with that comes Illuminated, a darker and heavy sound with a hint of ebm. The last song has a Douglas Pearce-like voice (This Is Paradise - Free Tibet) on, again, slow and gloomy electronics and is a fitting end to a long (75 minutes) album. But it's no way near long enough because you never want to stop soaring through the clouds of Jupiter in your space glider. A masterpiece to discover!
Chris KONINGS
17/10/2011
---