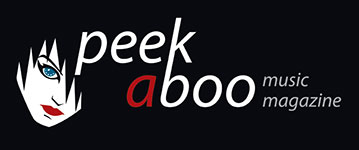 like this cd review
---
SATURMZLIDE
LaZercowboys
Music
•
CD
Electronics
•
Industrial
[80/100]

Hands Productions
11/08/2014, Peter HESELMANS
---
SaturmZlide is an industrial-fusion project from Germany, and is one of the several projects of Alexander Marco. Since the early 90's Marco has been dealing with electronic music productions, whereas he has never been determinated on a certain style. Besides working on electronic music he also acted as bass player and keyboardist in progessive rock bands, as well as a DJ and session artist. A real sound explorer, and with SaturmZlide a new industrial act is born.
This is already their second album for the Hands label. LaZercowboys brings us a very intersting concept, this album is like a story about some astronauts who lost control over their space ship, the helplessness who slowly becomes insanity brings out some great musical surprises
In this musical concept there is a lot going on, it's a mixture of spacy atmospheres, vocoder voices, extraterrestrial grooves, and of course lots of hard industrial rhythms, but still very danceable. This is truly emotional and devoted electronic music. Some tracks even reveal some guitar samples and other tracks can easily be discribed as IDM, so this album confirms the multiple sources of inspiration it is made of. This album can easily be 'home listened', not so obvious for most 'Hands' productions. Personal favorites are 'Lost In Space' , 'Gaia', 'Planet Home' and 'Super Type 999'.
Lazercowboys is a great and varialbe album, parts of it are very melodic, the whole album is really a well constructed concept, and with a power that has enough beats in its rhythm 'n noise tracks to make it in the clubs or in your personal CD-player
Tracklist : SaturmZlide laZercowboys
| | |
| --- | --- |
| 1 | Earthshine |
| 2 | Cosmic Highway |
| 3 | laZercowboys |
| 4 | Canopus Flight |
| 5 | Lost in Space |
| 6 | What's out there? |
| 7 | Type 999 Borading |
| 8 | Some Form, Some Dimension |
| 9 | Callisto Ghost |
| 10 | Black, Deep and Vast |
| 11 | Super Type 999 |
| 12 | Every Grain of Sand |
| 13 | Planet Home |
| 14 | Gaia |
Peter HESELMANS
11/08/2014
---