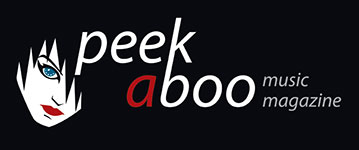 like this movie classics review
---
SAUL DIBB
The Duchess
Movie
•
Movie classics
Drama
•
Historical
[72/100]

Cinéart
22/01/2015, Didier BECU
---
Wealth does not necessarily lead to happiness. It is an age-old cliché that the Spencer family know very well. The story of Lady Di, who crashed with her ​​limousine in a tunnel, is known by everyone. More obscure is the almost as tragic fate of her aunt Georgiana Spencer (Keira Knightley) who lived in the eighteenth century. Her sad life was precisely portrayed by Amanda Foreman in the novel Georgiana, The Duchess of Devonshire, a Victorian drama that was simply made to be once the subject of a film.
Saul Dibb, who previously directed the acclaimed crime drama Bullet Boy, has the utmost respect for the historical facts. Some may say even too much, although the biopic about the Duchess of Devonshire won both BAFTAs and Oscars (albeit in lesser important categories). Especially the costumes were hailed, but we like to focus on the performances, because both Keira Knightley and Ralph Fiennes make of The Duchess one of the better costume dramas of recent years.
The film begins when Georgiana Spencer is sixteen: a young playful woman who is dreaming of a carefree future. Nothing makes her suspect that her mother will marry her to the much older William Cavendish, Duke of Devonshire (Ralph Fiennes). There is no question of love at all, Cavendish just wants her hand so she can give him a son. The only things that interest him is his own self and his dogs. The Duchess becomes by her good taste in fashion the darling of the British people, but within the walls of the majestic castle she moans away of loneliness.
A greater resemblance to that of Lady Di is almost unthinkable. Dibb takes no risks, but with such actors he does not have to. Knightley already showed in other costume dramas that she is ideal for this kind of roles, and since Fiennes played the Nazi executioner Amon Goeth in Schlinder 's List, everyone knows that he is the one to play a bastard.
The Duchess is a magnificent costume drama of more than two hours, without one dull moment. A reason to pick up the word classic!
Didier BECU
22/01/2015
---
Rijkdom impliceert niet noodzakelijk geluk. Het is een eeuwenoud cliché dat de familie Spencer aan den lijve heeft ondervonden. Het verhaal van Lady Di, die met haar limousine in een tunnel te pletter reed, is meerdere malen in detail (en voor sommigen tot vervelens toe) verteld. Minder bekend is het bijna even tragische lot van haar tante Georgiana Spencer (Keira Knightley) die in de achttiende eeuw leefde. Haar trieste leven werd nauwkeurig door Amanda Foreman in de roman Georgiana, The Duchess of Devonshire beschreven: een Victoriaans drama dat gemaakt is om ooit het onderwerp van een film te worden.
Saul Dibb die eerder het bejubelde misdaaddrama Bullet Boy draaide, ging met het allergrootste respect voor de historische feiten om. Volgens sommige misschien net iets te veel, alhoewel de biopic over de hertogin van Devonshire zowel op de uitreiking van de BAFTA's als van de Oscars verschillende (kleine) prijzen kreeg. Vooral de kostuums kregen beeldjes, maar wij concentreren ons toch liever op de acteerprestaties, want het zijn zowel Keira Knightley als Ralph Fiennes die ervoor zorgen dat The Duchess één van de betere kostuumdrama's van de laatste jaren is.
De film begint als Georgiana Spencer zestien is. De jonge, speelse vrouw droomt van een zorgeloze toekomst, toch is er niets dat haar laat vermoeden dat haar moeder haar zal uithuwelijken aan de veel oudere William Cavendish, de hertog van Devonshire (Ralph Fiennes). Van liefde is er helemaal geen sprake. Cavendish wil alleen Georgiana's hand zodat ze hem een zoon kan schenken. Het enige wat hem interesseert is zijn eigen ik en zijn jachthonden. De hertogin is door haar goede smaak qua mode de lieveling van het Britse volk, binnen de muren van het majestueuze kasteel kreunt ze weg van eenzaamheid.
Een grotere gelijkenis met die van Lady Di is bijna ondenkbaar. Dibb neemt geen risico's, maar met zulke acteurs hoeft dat ook niet. Knightley heeft al eerder in kostuumdrama's bewezen dat zij ideaal is voor dit soort rollen, en sinds hij de nazibeul Amon Goeth in Schlinder's List speelde, weet iedereen dat Fiennes als geen ander een smeerlap kan vertolken.
The Duchess is een schitterend kostuumdrama van ruim twee uur dat geen seconde verveelt. Alle reden dus om het woord klassieker boven te halen!
Didier BECU
22/01/2015
---
---